Ex-NIT director's resort attacked over coronavirus fear
Trouble started when police arrived at the resort to deliver medicines to retired director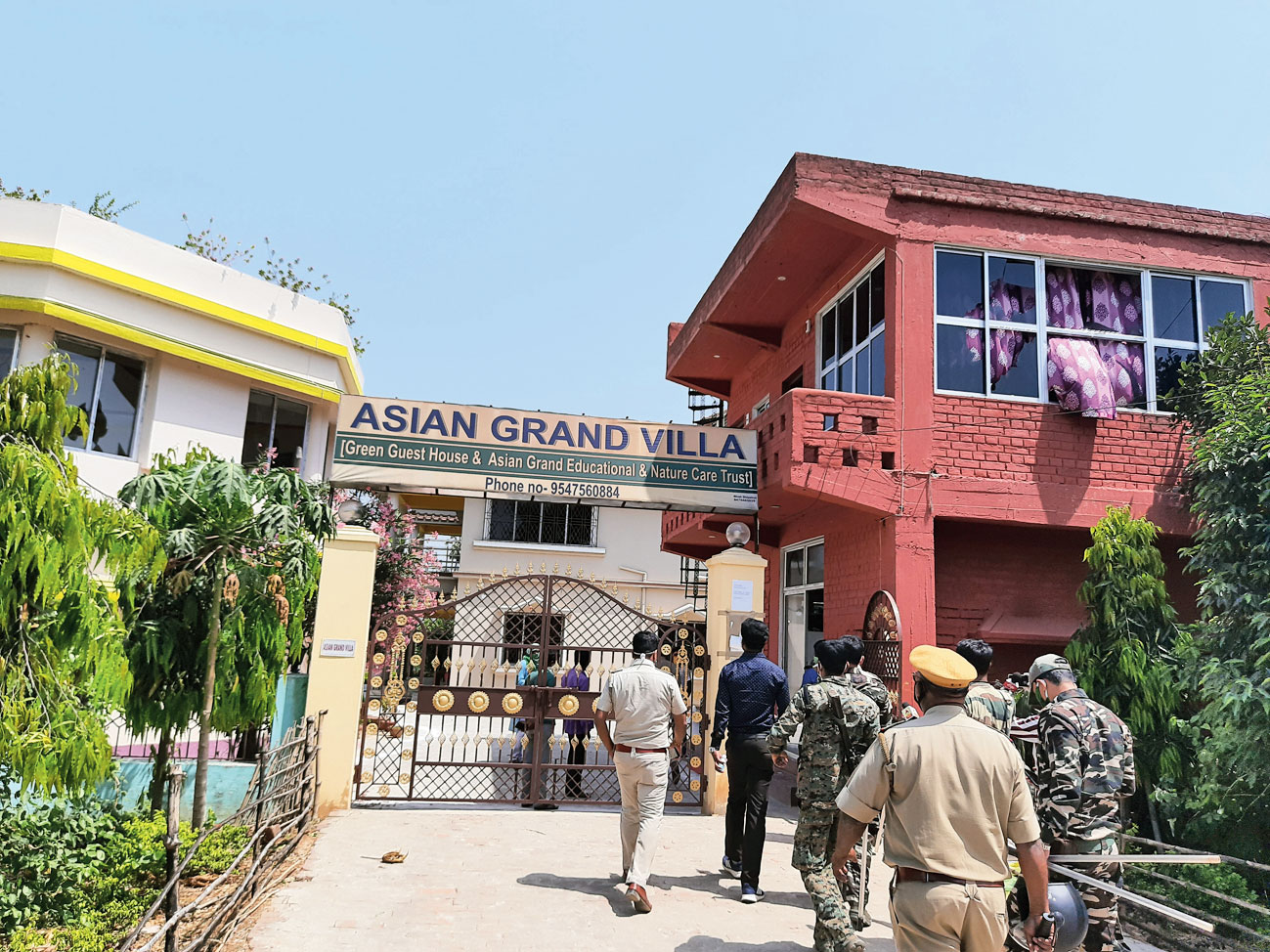 ---
---
A residence-cum resort of a retired National Institute of Technology director was attacked by a group of villagers on Thursday night over suspicion that he had secretly kept Covid-19 patients at the building in Birbhum's Illambazar.
Trouble started when police arrived at the resort to deliver medicines to Chandan Tilak Bhuinya, 62, who suffers from high blood sugar and hypertension.
Bhuinya, who retired from NIT, Arunachal Pradesh, two years ago, has been living at his residence-cum-resort, Asian Grand Villa, at Gopalnagarr, which is 8km from Santiniketan. He also runs a free coaching centre at the resort.
"I had no medicine and I could not go out because of the lockdown. So, I sent an email to Calcutta police commissioner seeking his help to get medicines from my wife who lives in Calcutta. Birbhum police got the medicines from Calcutta and came to deliver the same to me on Thursday night," said Bhuinya, whose wife is also a retired official of the health department.
The police said when they reached the resort, a group of villagers asked them why they were there. The villagers turned violent when told the police had come to deliver medicines brought from Calcutta, a cop said.
"People gathered there said coronavirus patients had been kept at the resort. After an hour of protest, they started throwing stones at the resort. A few window panes were broken and windscreen of a police vehicle was smashed," said a police officer.
Fearing risk to Bhuinya's life, the police shifted him to a hotel in Bolpur at 3am. Bhuinya said the mob had gone around the resort looking for patients who they thought had been kept in hiding. Bolpur subdivisional police officer Abhishek Ray reached Gopalnagarr on Friday and told villagers there was no coronavirus patients at the resort.