3,035 new Covid cases in Bengal
The state also logged 2,572 recoveries and 60 deaths in a 24-hour period ending at 9am on Friday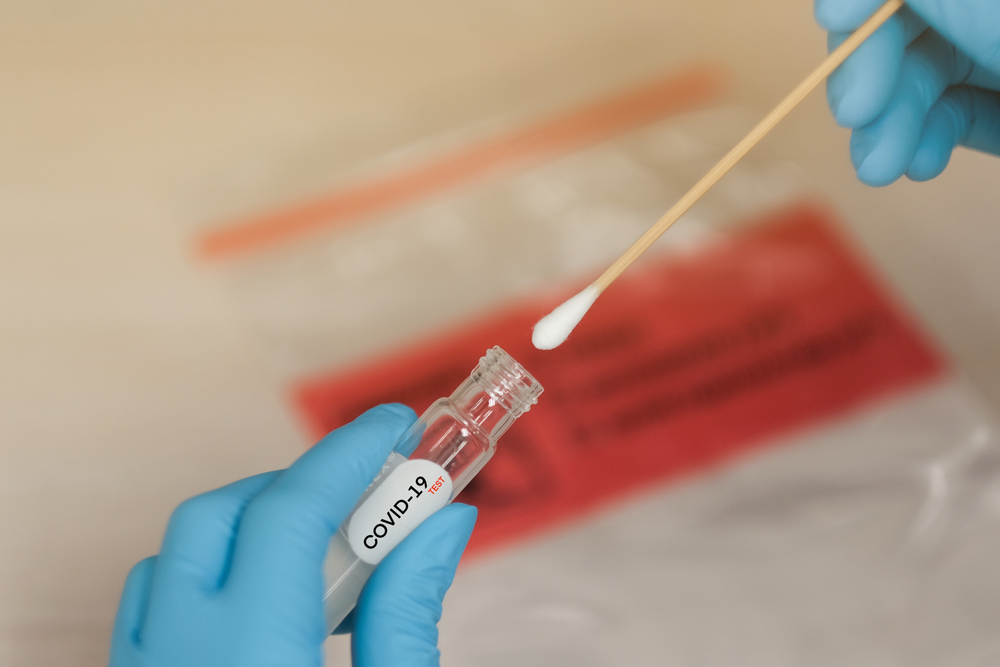 ---
|
Calcutta
|
Published 15.08.20, 01:18 AM
---
Bengal on Friday logged highest number of daily Covid-19 cases and tests at 3,035 and 31,317, respectively, as the total tally of patients went past 1.1 lakh, of whom over 81,000 had recovered and 2,319 died.
Prior to this, the most number of cases were 2,997 recorded on Thursday. The previous figure of maximum tests had been 30,032, which were also reported on Thursday.
The state also logged 2,572 recoveries and 60 deaths in a 24-hour period ending at 9am on Friday.
Of the 3,035 new cases, 615 were reported from Calcutta and 606 from North 24-Parganas. But Calcutta and North 24-Parganas recorded recoveries at 635 and 546, respectively. Hence, total number of active cases fell again in the two districts.
According to sources , the two most high-incidence districts have been showing signs of a turnaround because of a slew of measures to contain the outbreak.
"On Sunday, Calcutta had 7,041 active cases, North 24-Parganas had 5,774. Today, Calcutta has 6,557, while North 24-Parganas has 5,471. There has been a remarkable progress over the past five days. But these are still early signs," said a Bengal minister.
"The share of these two districts in the total active cases fell from 48.58 per cent to 44.79 in just five days. The recovery rate of these two districts put together has gone up from 70.58 to 75.06 per cent in the five days," he added.
Bengal's recovery rate on Friday soared to 73.57, ahead of the national rate of 71.36 per cent.
With substantial ramp-up in tests, the state nearly trebled its daily testing in a month from 11,388 to 31,317. The tests per million count was almost doubled from 7,221 to 13,870. The total test count has risen from 6.5 lakh to 12.48 lakh in a month.
"Now, we are looking at the goal of 40,000 in daily testing," said the minister.
Owing to the sharp spike in new cases, the positive confirmation rate is now 8.84 per cent, which was 5.3 a month ago.
Of the total 2,319 deaths reported, Calcutta alone accounted for 1,036, with 21 till 9am. North 24-Parganas reported a total of 540 deaths, 16 of them on Friday.
The state government reported 2,057 deaths (88.7 per cent) as those with comorbidity "present". In a month, there were deaths of 1,319 Covid-19 patients, of whom 1,242 had co-morbidity, according to the government.
Bengal's overall mortality rate is now 2.1, still behind the national rate of 1.95 per cent. Calcutta's mortality rate is 3.33.
Of 11,775 beds earmarked for Covid-19 patients at 84 dedicated hospitals, 35.58 per cent were occupied on Friday. Besides, 16.2 per cent of 11,507 beds at 200 safe homes were occupied.
Telemedicine consultation for the pandemic was provided to over 70,000, including 3,928, in the past 24 hours.