Visva-Bharati webinar on pandemic and literature
First of several lectures: Official; collaboration with other varsities a possibility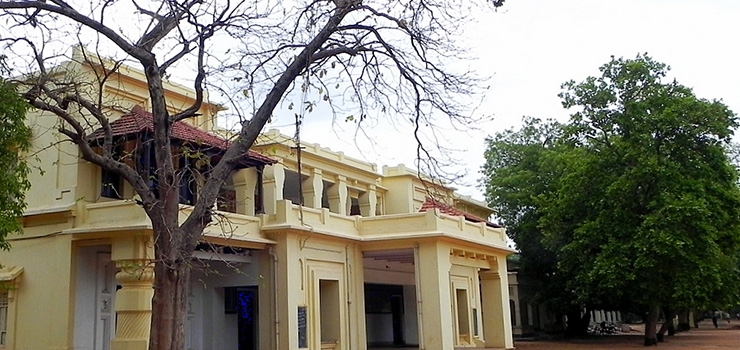 ---
---
The English department of Visva-Bharati will for the first time organise a webinar titled 'Pandemic and Literature' on Wednesday in the midst of the novel coronavirus-induced lockdown in what faculty sources say is an attempt to "sustain academic activity" among students and researchers.
The webinar, similar to an online lecture, will be hosted on a web-conferencing platform on the basis of invitations. "This is the first lecture. We will host more," said a department source.
Teachers said depending on the success of the initiative, they would look at collaborating with faculties from other universities in the near future and also extend their efforts to social media by uploading clips of the lecture there.
"We received an overwhelming response. Around 650 people wished to participate in this webinar, but we can only accommodate 100. Our vice-chancellor Bidyut Chakrabarty has appreciated the move," said Amrit Sen, head of the English department at Visva-Bharati.
Sources said three department teachers would speak on separate topics pertaining to English literature written during pandemics, adding that the issue was particularly prominent in modern and early modern European literature.
"Covid-19 is not the first pandemic. Europe suffered a lot of pandemics in the past, during plagues. We need to send a message to students on how literature has been influenced by pandemics," said Sudeb Pratim Basu, an associate professor at the varsity's English department.
Teachers also referred to Shakespearean drama King Lear (1603), which he wrote while in quarantine from plague.
"We need to tell our students and researchers that they can use this time in the lockdown for their studies. While Shakespeare penned his tragedy in quarantine in 1603, the great scientist Sir Isaac Newton researched the law of gravity during a similar situation," said Sen, the head of English department.
The lectures on Wednesday are titled: 'Shakespeare and the Plague: Dance of death and after', 'War and Persistence: An early modern Chiasmus', and 'Defoe's Narrative Sleight: the Journal of the Plague War'.