Traders to resume export without state nod
There has been a loss of around Rs 1,100 crore during the lockdown period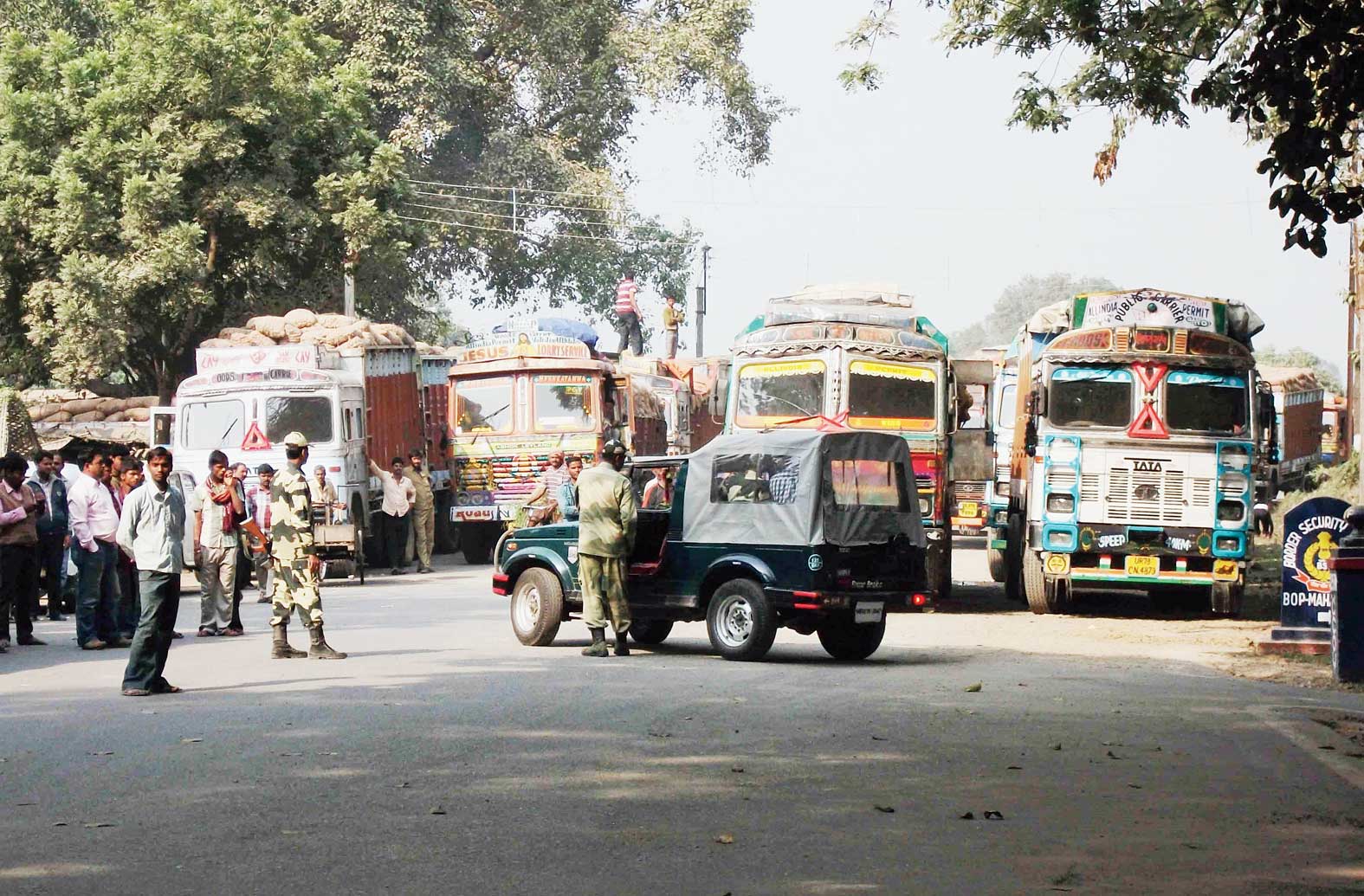 ---
|
Malda
|
Published 01.06.20, 08:35 PM
---
Traders have decided to resume export to Bangladesh from Tuesday through
Mahadipur — one of the six land ports that Bengal shares with the neighbouring country — without waiting more for nod from the state government.
In the past one month or so, several associations of exporters wrote to the state government highlighting the need to resume the trans-border trade after Delhi cleared the export through the land ports. Nabanna hasn't, however, given it go-ahead yet.
"A number of letters have been sent to the chief minister and the state government for permission to start the trade through the border. So far, the state has not responded. In Mahadipur, trade has been halted for the past 70 days, that is, since March 24. We could no longer bear the loss and decided to start the trade from Tuesday," said Prasenjit Ghosh, the secretary of the Mahadipur Exporters' Association.
According to several exporters, they don't need any clearance from the state government as the process of international trade involves central agencies like customs and BSF. "We would not face any problem as there is specific order from the Centre," said an exporter.
According to the exporters, goods worth Rs 18.5 crore are sent to Bangladesh every day through Mahadipur.
"This means there has been a loss of around Rs 1,100 crore during this period as trade is carried out six days a week (except Friday). We had to bear the loss during the entire Ramzan month when demand of different commodities, particularly food items, peak in Bangladesh," said Bhupati Mondal, the secretary of the Mahadipur Clearing & Forwarding Agents' Association.
Sources said Sushil Patwari, the eastern regional chairman of the Federation of Indian Export Organisations, had sent an e-mail to the Bengal government on May 27, referring to the Centre's order of May 11 that had mentioned the state should allow trade at the border. Even on May 30, in an order issued by the Union home secretary, it was again mentioned the trade should continue at the international borders.
The trade came to a grinding halt in Mahadipur, Changrabandha (in Cooch Behar), Fulbari (Jalpaiguri), Hilli (South Dinajpur), Ghojadanga and Petrapole (North 24-Parganas).
At Mahadipur, around 325 trucks laden with goods enter Bangladesh every day. "We are planning to send less number of trucks on Tuesday. Only 200 trucks would go through Mahadipur and the unloading has to be done while strictly adhering to the safety norms as directed by the governments. We would also like to pass a message to exporters in other land ports so that they too, resume border trade in their areas," said Mohammed Fazlul Haque, working president of the exporters' association.
Officials of the Malda district administration, when told about the exporters' decision, tried to distance themselves from the issue.
Alok Rajoria, the superintendent of police, Malda, said the police had no role to play in the border trade but did not speak further.
Rajarshi Mitra, the district magistrate, declined comments.
Additional reporting by Subhasish Chaudhuri in Nadia