Darjeeling hotels seek tax breather
Since we will not be able to sell our rooms as per our current tariff, we should be exempted from paying GST, a hotelier said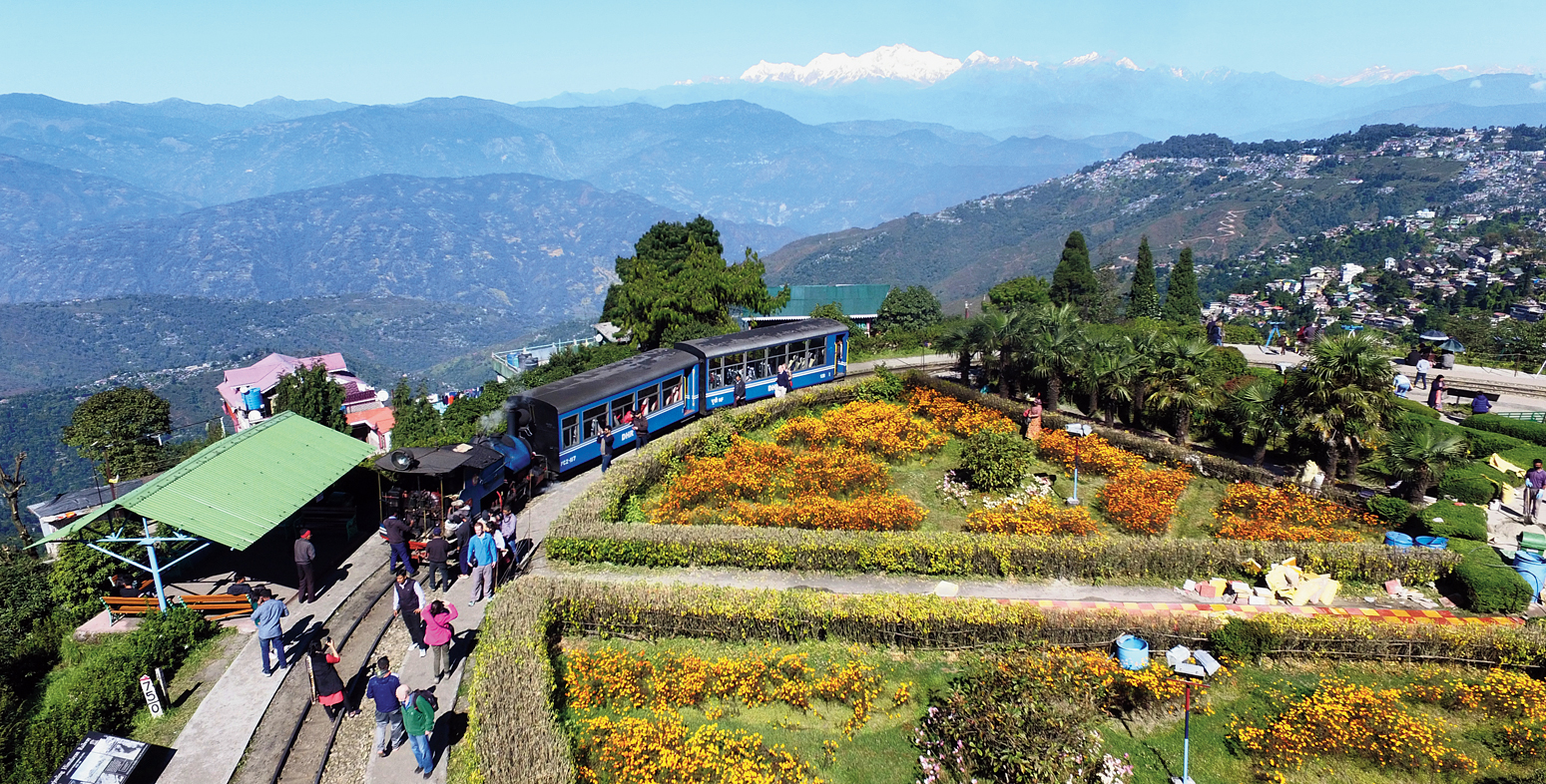 A toy train passes through Batasia Loop in Darjeeling.
File picture
---
Darjeeling
|
Published 14.05.20, 08:38 PM
|
---
The hotel industry in the Darjeeling hills is seeking direct benefits such as exemption from paying goods and services tax and municipality taxes.
The Darjeeling Hotel Owners' Association placed the demand before the "Prime Minister, chief minister, union tourism minister and the GTA chairman" on Saturday, three days before Narendra Modi announced a package of Rs 20 lakh crore.
Tourism industry stakeholders have in their pleas to the leaders stated "that the travel and tourism sector is not expected to get anywhere near normal before the middle of 2021— and that is an optimistic target in the present circumstances".
The demands listed in the letter are: "We want an exemption from GST for at least the next financial year. An exemption from paying IT for this financial year would help us directly."
A hotelier said: "Exemption from PF payment by 2 per cent of TDS will not have a major impact on small and medium hotels like us and this is why we are stressing on GST and IT payment exemption."
Explaining the rationale behind the demand, the hotelier said that once the industry begins to get back on its feet, every hotel would be forced to cut tariff. "Since we will not be able to sell our rooms as per our current tariff, we should be exempted from paying GST," he said.
Given the vulnerability of the travel sector during the pandemic, demands are being raised for tax waivers.
"A waiver of municipality tax and rates and electricity bills for the lockdown period and other state rates and taxes like fire licence fees, SARAI tax and profession taxes so as to help us survive, is a request we have placed," said an industry member.
Many hotels have paid salaries to their employees during the lockdown period but the question remains "for how long"? "This is why some direct financial stimulus to enable them to pay salaries of employees for at least the next eight to 12 months is what we are looking at," said a hotelier.
Darjeeling town alone has nearly 380 hotels and the lockdown began when the "peak tourism season" was starting.