Lockdown creates new mules for smugglers
A BSF officer said most youths were migrant workers who had lost their jobs during pandemic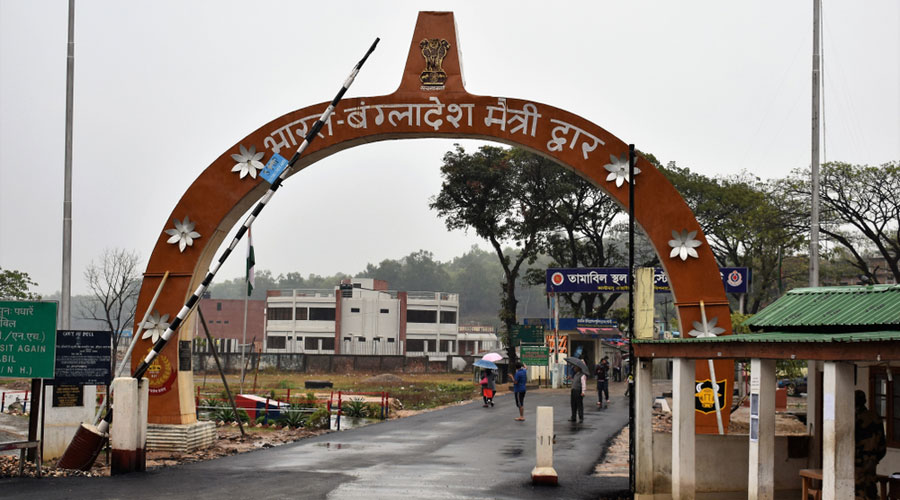 ---
|
Calcutta
|
Published 02.08.20, 02:13 AM
---
The Border Security Force (BSF), in both the south and north Bengal frontiers, have arrested hundreds of "fresh entrants" in smuggling amid the pandemic-induced job loss and slowdown in trade with Bangladesh.
A BSF officer said most youths were migrant workers who had lost their jobs during the lockdown. The involvement of out-of-job migrant workers in smuggling led to a sudden boom in illegal trade along the Indo-Bangladesh border, he added. "Smuggling racket operators pay youths as low as Rs 200 for a job."
BSF DIG (general), South Bengal Frontier, S.S. Guleria told The Telegraph that it was a "worrying new trend" among the youths in the bordering districts. "We have noticed the presence of people in the smuggling racket who came from outside after lockdown. During interrogation, they informed they had been compelled to join smuggling to fight their financial crisis."
The BSF source said the jawans patrolling the Indo-Bangladesh border had since April nabbed youths carrying phensedryl syrup, addictive stimulant pills called yaba, medicines, silver, gold, foreign liquor, healthcare products, cattle, among others.
Last month, the BSF had nabbed a youth from Nadia who had on him gold biscuits worth Rs 34 lakh. During interrogation, the youth revealed he used to work at a hotel in Pune, but was sacked during the lockdown, and was forced by financial compulsions to work as a carrier for smugglers. "He was offered only Rs 600 to hand over the gold biscuits to a man on the other side of the fence," a BSF officer said.
To tackle the problem at the social level, Guleria said they were appealing to the panchayat authorities to create awareness among youths.
Bengal has over two millions migrant workers in several bordering districts including North 24-Parganas, Nadia, Murshidabad, Malda, North Dinajpur, Alipurduar, and Cooch Behar. Most of these workers are attached to the construction industry, apart from hotels, jewellery, garments, and other trades. A major chunk of these workers returned home due to lockdown during May and could not resume their job.
A migrant worker in North 24-Parganas' Angrail, who refused to be identified, said: "I worked with a construction firm in Kerala and returned in May due to lockdown. I have run out of money and there has been no significant help from the government. Recently, I started to work as a carrier (agent for smugglers). They used to pay me between Rs 200 and Rs 500 for ferrying items up to the border. I know it is a risky job but I am trying to create a fund to return to Kerala."