Darjeeling: CPRM dharna in New Delhi for hill 'solution'
Dharna is indicative of the restlessness in BJP ally when just one year is left for Narendra Modi dispensation's second term to end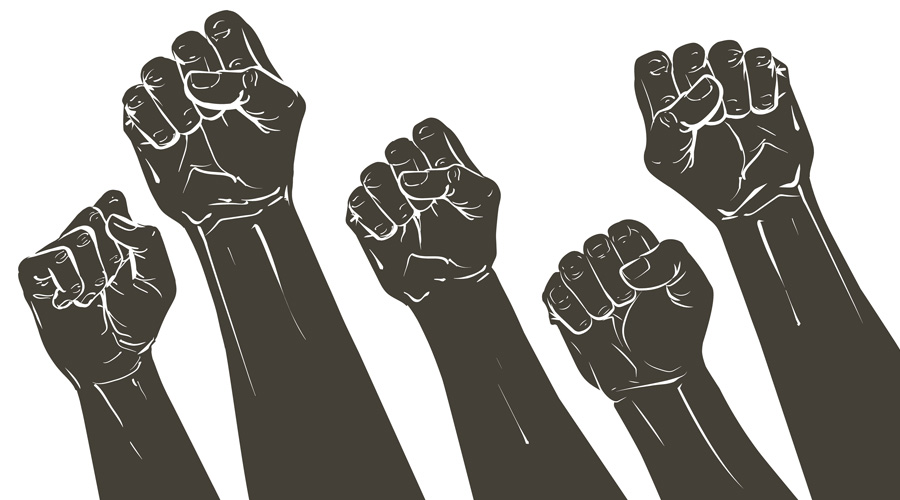 Representational image.
File picture
---
Darjeeling
|
Published 08.02.23, 03:46 AM
|
---
The Communist Party of Revolutionary Marxists (CPRM), an ally of the BJP in Darjeeling, has decided to organise a dharna in New Delhi on February 11 against the BJP's failure to fulfil its election promise of "finding a permanent political solution to the issue of" the hills. 
The dharna is indicative of the restlessness in the BJP ally when just one year is left for the Narendra Modi dispensation's second term to end.
"On February 11, the CPRM will organise a dharna at Jantar Mantar in Delhi. Since we are an ally, we, too, are answerable to the people. We want to ask the BJP government about the status of a 'permanent political solution', which they had promised on their own, and also about the issue of Gorkhaland,"  CPRM spokesman  Shekar Chhetri said.
"The five-year tenure of the BJP government at the Centre is about to come to an end," said Chhetri.
The BJP has been winning the Darjeeling Lok Sabha seat since 2009.  In the 2009 and 2014 general elections, the BJP manifestos said the party would "sympathetically examine and appropriately consider the long pending demands of the Gorkhas, the Adivasis and other people of Darjeeling district and the Dooars region".
In the 2019 election manifesto, the BJP said it was "committed to work towards finding a permanent political solution to the issue of Darjeeling hills, Siliguri Terai and Dooars region".
The BJP also promised Scheduled Tribe status to 11 Gorkha communities.  
A day before the dharna, CPRM leaders will attend a seminar on Gorkhaland in the national capital on Friday. The seminar will be organised by the Gorkhaland State Demand National Committee (GSDNC) and the National Gorkhaland Committee (NGC), both of which are apolitical entities.
"We are holding a seminar on February 10 in Delhi. Our objective is to keep pursuing the statehood issue and also to create a pan-India pressure group," said Prabhakar Dewan, the president of the GSDNC.
CPRM president and former Darjeeling MP R.B. Rai, Darjeeling BJP MP Raju Bista and Hamro Party president Ajoy Edwards are some of the politicians scheduled to attend the seminar.
Sources said Bista was asked to deliver a speech on the options before the Centre to solve the issues of Gorkhas.
Mirik hospital
The Bengal government has sanctioned Rs 20 crore to upgrade the Mirik block hospital to a subdivisional hospital. The upgraded hospital will have 100 beds. The existing facility has just 30 beds.