Kin refuse, Muslim friend is pall-bearer
Debayan said that when all relatives refused to help, he came out of the hospital and approached strangers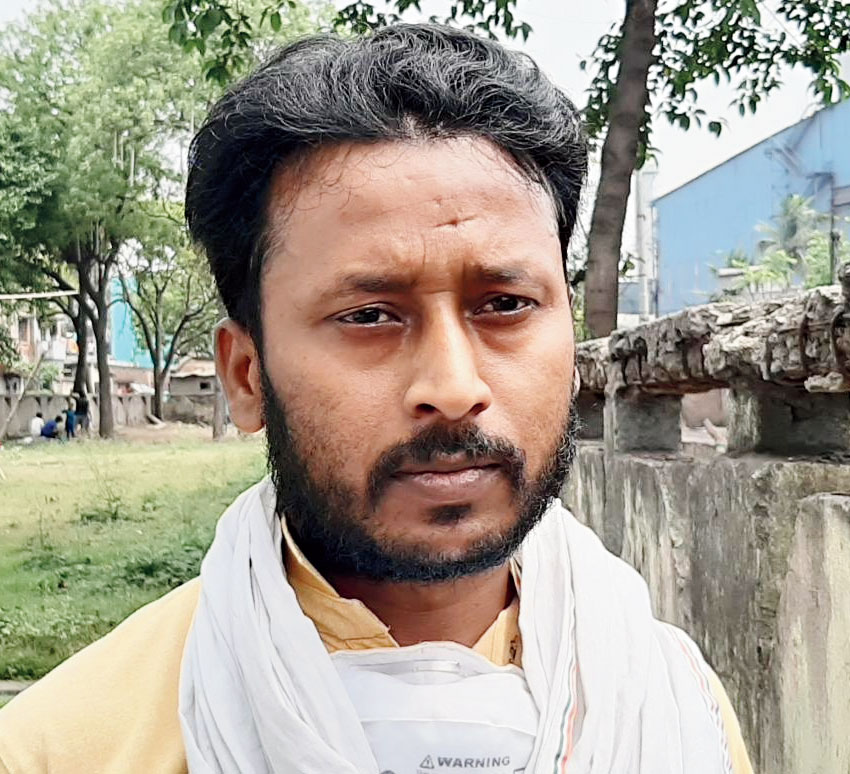 ---
|
Durgapur
|
Published 16.04.20, 09:32 PM
---
Debayan Das, 18, was feeling helpless standing alone in the corridor of Durgapur sub-divisional hospital when his father Himadri Das was declared dead by doctors late on Tuesday evening.
The higher secondary examinee started making calls to inform his relatives and neighbours and seek their help to take the body to the crematorium. However, none came forward fearing that his father had died from Covid-19.
Doctors at the government hospital, however, said Himadri, a severe diabetic, had been admitted to the hospital on April 10 for uncontrolled blood sugar. They said he suffered a massive heart attack on Tuesday evening and died. Himadri owned a small restaurant in Durgapur town.
Debayan said that when all relatives refused to help, he came out of the hospital and approached strangers. It was then that Debayan chanced upon an acquaintance, Guddu Khan, who was passing by. Guddu immediately agreed to help and arranged for a vehicle to carry the body to the Birbhanpur crematorium.
"Gudduda was all along with me and called in a few more youths to shoulder my father's body. I will never forget his help," said Debayan, a commerce student.
Guddu, an electrician, said: "I do not think I have done something that has to be highlighted. It is my duty to stand by anyone during their moment of crisis."
Speaking about his religious identity, Guddu said: "I am human being first."