CM's tactical advice to VCs
Mamata on Tuesday asked the vice-chancellors about the problems they were facing in running the universities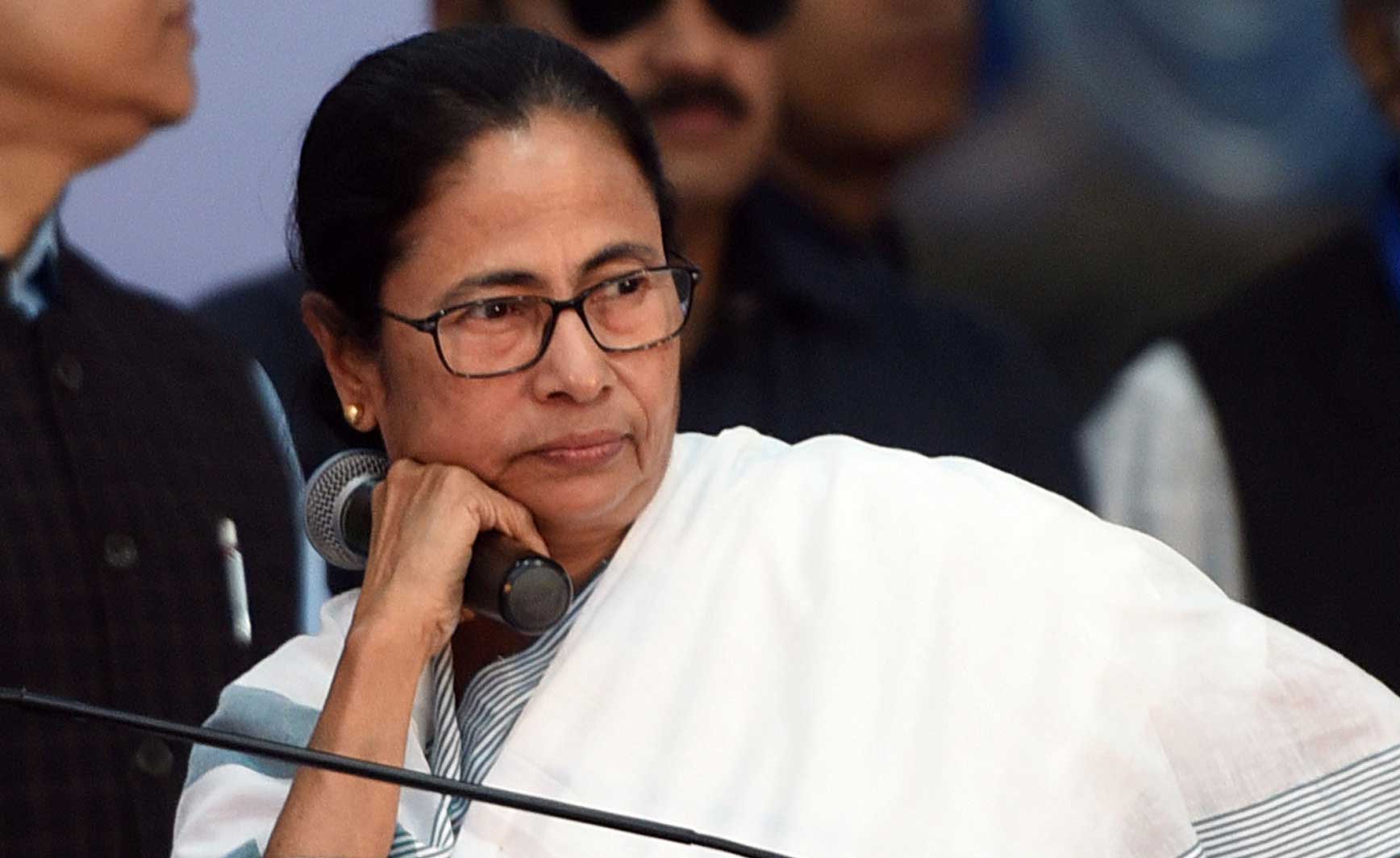 Mamata Banerjee
Telegraph file picture
---
Calcutta
|
Published 05.11.19, 09:01 PM
|
---
Chief minister Mamata Banerjee asked vice-chancellors of universities on Tuesday not to bow to pressure or come under any influence as they were heads of autonomous institutions.
The chief minister had called them for a meeting at Nabanna after the post-Puja meet at Netaji Indoor Stadium.
"Remember, universities are autonomous institutions. You hold the topmost position of your institutions. Don't be influenced if there is an external interference…. Don't bow to any kind of pressure," someone who was present at the meeting quoted the chief minister as saying.
The vice-chancellors of all 28 universities of Bengal were present at Nabanna.
Addressing the vice-chancellors on Tuesday, Mamata did not explain what kind of external interference she was referring to.
However, officials of some universities said Mamata's instructions to the vice-chancellors were aimed at cautioning them against "uncalled for interference" by the chancellor.
The lesson in autonomy from the chief minister comes weeks after Bengal governor Jagdeep Dhankhar called some of the vice-chancellors to Raj Bhavan and gave them his advice on autonomy.
A section of academics had then said if the governor, the chancellor of state universities, got so involved in running the day-to-day affairs of a university, it could amount to "overreach".
However, the Mamata government, too, has been accused of meddling in the affairs of universities and tweaking statutes to ensure a greater say of the government in their running.
At his meeting with the vice-chancellors, Dhankhar had said that other than the chancellor, the vice-chancellors and the universities' own bodies, "no one else" had the right to meddle in their affairs.
The assertion by the governor, who is also the chancellor of all state universities, that "no one else" had the right to meddle in a university's affairs made many academics conclude that he was asking the state government to stay away.
Mamata on Tuesday asked the vice-chancellors about the problems they were facing in running the universities.
She told them not to hesitate to call her directly whenever they faced a problem.
The chief minister announced that the state government had a plan to organise an academic festival in January where the universities would be provided a platform to showcase their achievements.
All 28 universities will have their own pavilions at the festival to be held at the Biswa Bangla Convention Centre in New Town.
A three-member committee consisting of the vice-chancellors of Calcutta, Jadavpur and Presidency universities have been formed to prepare details of the events to be held during the festival.