Clamour rises for a government role for Gautam Deb
A senior Trinamul leader in Siliguri said Mamata Banerjee was the first chief minister to focus on north Bengal and Deb implemented her decisions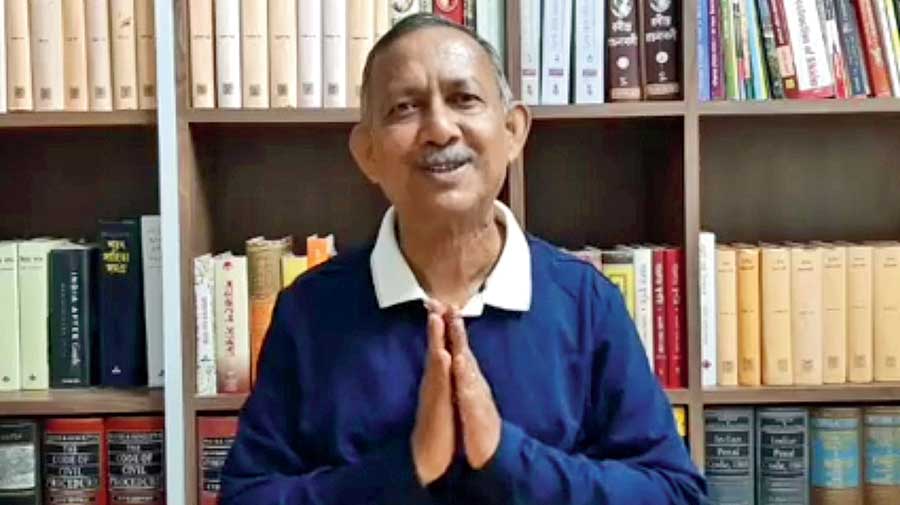 ---
|
Siliguri
|
Published 05.05.21, 02:16 AM
---
The defeat of Gautam Deb has made some party workers demand that Trinamul's central leadership should find a way to induct him into the state government's machinery so that he continues to work for the region.
A senior Trinamul leader in Siliguri said Mamata Banerjee was the first chief minister to focus on north Bengal and Deb implemented her decisions.
"During her governance, the region underwent a sea change in terms of connectivity, education and healthcare facilities, tourism infrastructure and socio-economic uplift of the poor. Even those in the Opposition can't deny it. But we must not forget that the person instrumental in implementing her decisions for the region was Gautam Deb. He toiled hard to execute projects, travelled across the region to hasten social welfare schemes and stood by people," the leader said.
This is why many party workers in Siliguri, Jalpaiguri and north Bengal as a whole, want Deb in an important nominated post so that he can continue to deliver, he said.
A party leader in South Dinajpur said though Deb lost in his seat Dabgram-Fulbari, he was one of the principal campaigners in North and South Dinajpur districts, where the party performed very well.
In South Dinajpur, Trinamul won four of six seats. In North Dinajpur, the party emerged victorious in seven of nine seats.
"After election was over in his seat, he went to these districts and campaigned consistently, reaching out to people at the micro level. His contribution can't be denied," the Trinamul leader said.
Party insiders also pointed out that in Trinamul, Deb is one of those few leaders with acceptance in all north districts. In 2011, he held the north Bengal development department — a new department that Mamata formed — and in the first five years, proved his abilities by executing a series of projects, including roads and other infrastructure.
In the second term, Mamata shifted him to tourism.
"It was a challenge but he accepted it because tourism has been one of Mamata Banerjee's priorities. He came up with major tourism projects and promoted homestays that created a new means of livelihood for thousands in remote villages of the hills and foothills," said a former bureaucrat who served the department.
Deb said he would serve as a simple party worker and wait for further orders.
"I was asked to change my seat (for the polls) but I refused. I will always be there for the people of Dabgram-Fulbari and Siliguri," he said.