Claim of 'cut money refund'
Birbhum Trinamul leader pays, insists it is job scheme wage dues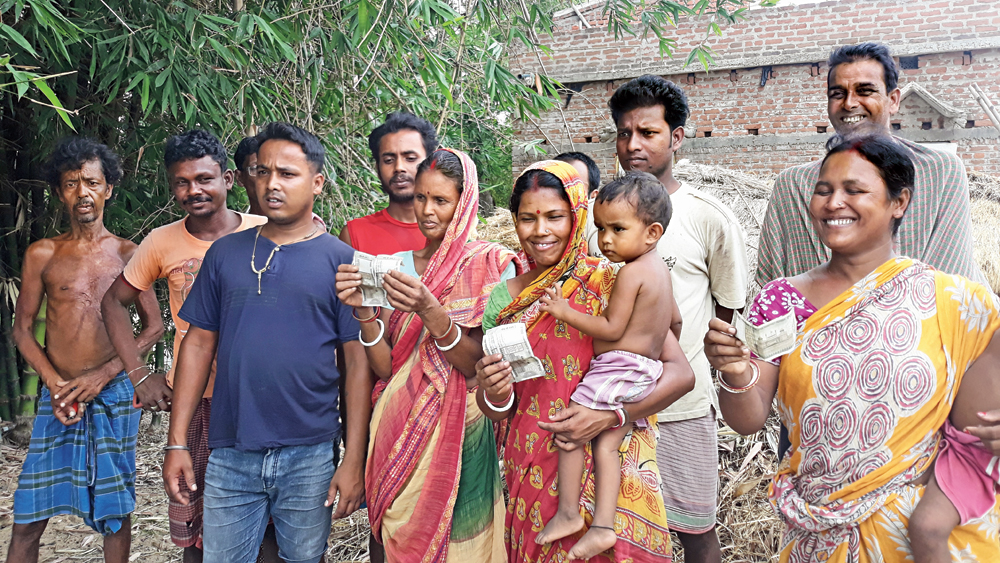 ---
|
Suri
|
Published 25.06.19, 07:59 PM
---
A Trinamul booth committee president in Birbhum has "refunded" what villagers claim is "cut money" to the tune of Rs 2.28 lakh, handing them Rs 1,617 each, in possibly the first instance of a ruling party leader paying up since Mamata Banerjee's message of returning money allegedly taken as cuts.
The group of 141 said Trilochan Mukherjee hired a local dhaki (drum beater) to go around Chhatra under the Koma gram panchayat in Suri II block, proclaiming he would distribute "last year's pending wages" under the 100-day job scheme, MGNREGA, on Tuesday. They were asked to gather at a water tank to receive the payments.
Asked, Trilochan insisted "he had not refunded cuts, simply distributed the wages of the workers".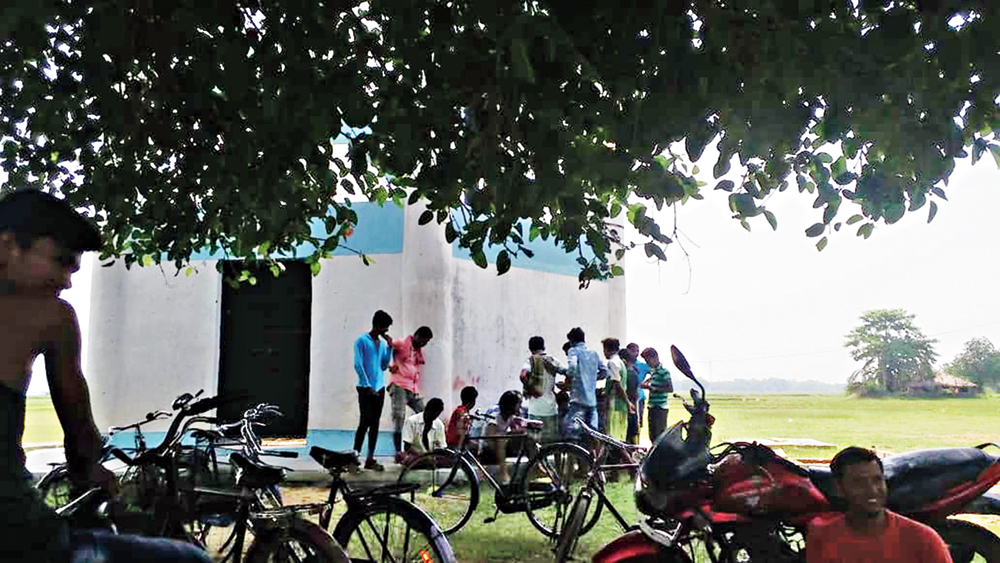 Hasi Mal, 30, a homemaker who had worked under the scheme, said they had felt "emboldened by the chief minister's message". "We worked in the scheme to clean up drains a year ago. We had asked Trilochan for the money many times. But he was rude and claimed the money was yet to arrive."
"We had protested in the past couple of days, emboldened by the chief minister's message. But we were surprised he (Trilochan) actually gave us the money," Mal said. Since Mamata's directive to Trinamul leaders on June 18, villagers had gheraoed Trilochan twice.
Sources in the Birbhum administration said Rs 2.45 lakh had been allotted under the scheme to clean up drains in the village, of which Rs 2.28 lakh was for wages.
According to the villagers, Trilochan got 141 job-card holders to work under the scheme, but officially submitted the names and bank account details of only a handful of aides. "All money came to the accounts of his aides. When we asked him why we had not been paid, he used to threaten us with false cases," said Somnath Mal, another of the 141 recipients and a BJP supporter.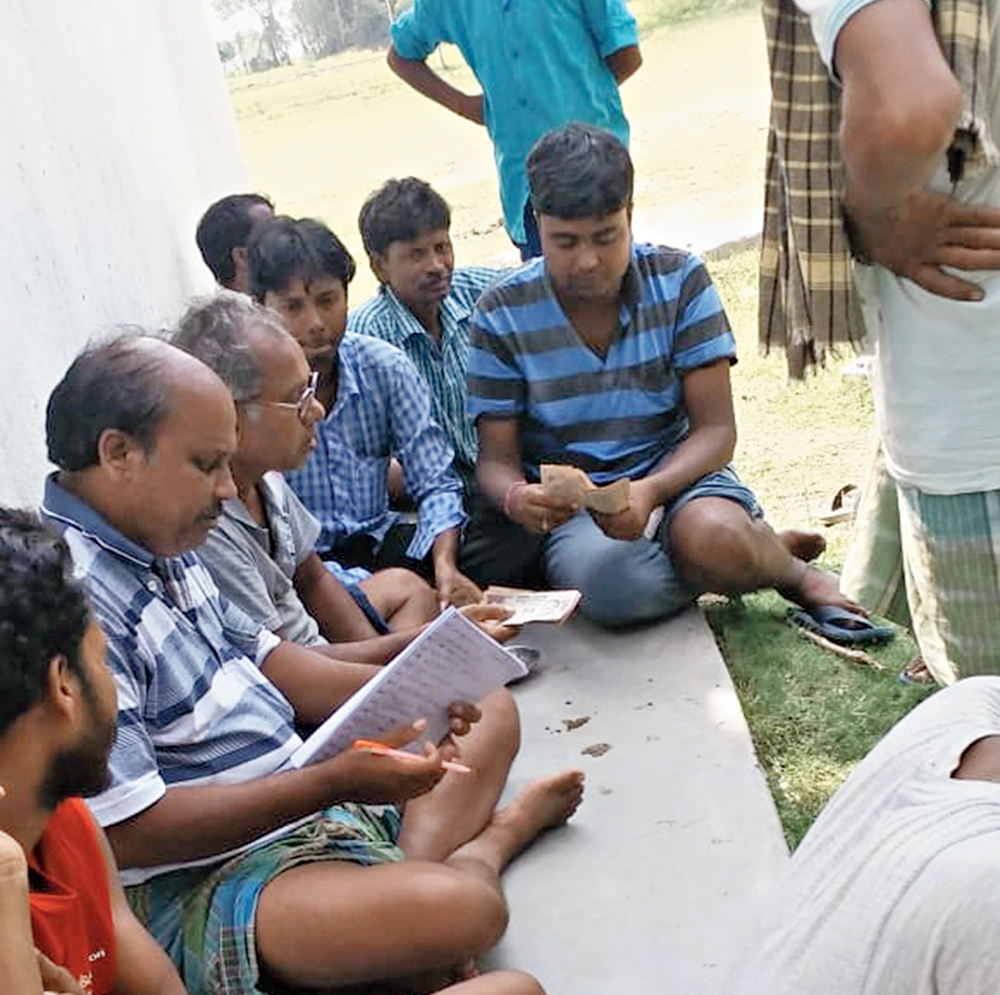 Asked about the claims, Trilochan admitted the villagers had been asking for their wages in the past few days". "But I did not return any cut money. I distributed their wages. It is a false complaint that I took cuts from the wages of labourers."
Told that cash transactions were illegal under the job scheme, Trilochan said: "This process has been going on in our area for many years."
Officials said cash transactions were "completely illegal" under the programme.
District magistrate Moumita Godara Basu said: "There is no provision of cash transactions in the MGNREGA. We always open bank accounts. We will conduct a thorough probe into this distribution of money."
Nurul Islam, the Trinamul's Suri II block chief, claimed the BJP had "bullied" Trilochan into paying its supporters from his own pocket. "There was no cut money taken."
Trinamul insiders feared worse. "Now many leaders will be harassed for refund of cut money," said one leader.
Ramkrishna Roy, the BJP's Birbhum president, said "lakhs of others should follow the lead and get their money from corrupt leaders".