Civic quick action plan to clean air
Calcutta's air quality has already touched "severe" levels on several occasions this autumn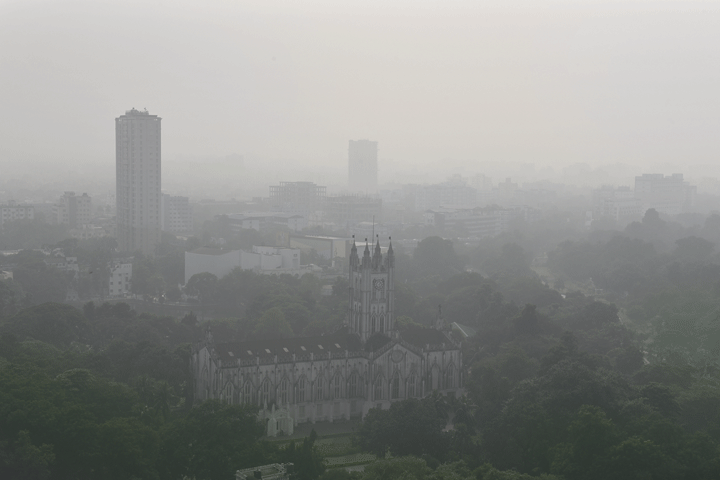 ---
|
Calcutta
|
Published 05.11.19, 08:16 PM
---
A 13-member committee of the Calcutta Municipal Corporation will submit a short-term plan to combat the city's air pollution within a fortnight, mayor Firhad Hakim said on Tuesday.
The committee, comprising professors of IIT Kharagpur, Calcutta University, Jadavpur University, a scientist of the state pollution control board and heads of several departments of the corporation, will also draw up a long-term plan to be submitted in 45 days.
Hakim said the civic body's immediate concern was the short-term plan. "We want to implement the measures to be suggested in the short-term plan this winter. We do not want Calcutta to become as polluted as Delhi," he said.
A Supreme Court-mandated panel on Friday declared a public health emergency in the Delhi-NCR region.
A senior official of the Calcutta Municipal Corporation (CMC) said the committee set up on Tuesday would soon meet at the civic headquarters.
Calcutta's air quality has already touched "severe" levels on several occasions this autumn. "Severe" is the worst category in the National Air Quality Index and can "affect healthy people and seriously impact those with existing diseases".
The National Green Tribunal on Tuesday directed the Bengal government's chief secretary, Rajiva Sinha, to submit a time-bound plan within four weeks, stating in detail what the state would do to comply with the panel's three-year-old order to curb air pollution in Calcutta, said environment activist Subhas Datta, who attended the proceedings.
Datta's account was corroborated by a lawyer but could not be confirmed with Sinha.
The national bench of the green tribunal sought the plan after Sinha submitted that the state was committed to implementing all but one of its directives by March 2020.
Delhi has a graded response action plan in place, where the curbs increase with the worsening of the air quality.
Anumita Roy Chowdhury, the executive director of research and advocacy at the Centre for Science and Environment, said the first curbs come into place when the air quality level drops to "moderate" from "good" or "satisfactory".
"As the air quality dips to 'poor', 'very poor' and 'severe', more curbs come into place," Roy Chowdhury said.
Not allowing cars with odd and even registration numbers on the same day was part of this graded response in Delhi
Aniruddha Mukhopadhyay, the chairperson of the civic committee, told Metro that a short-term plan would focus on solving problems at the micro-level.
"If there is a stretch of broken road where traffic snarls are common, the authorities have to repair the road immediately and take necessary measures to reduce snarls," said Mukhopadhyay, a professor of environmental science at Calcutta University.
The CMC, by forming the committee, wants to seek opinion of experts in air quality management, an official said.