Chinese blogger not guilty in drone case
Li was arrested by Central Industrial Security Force in March for flying a drone over the Victoria Memorial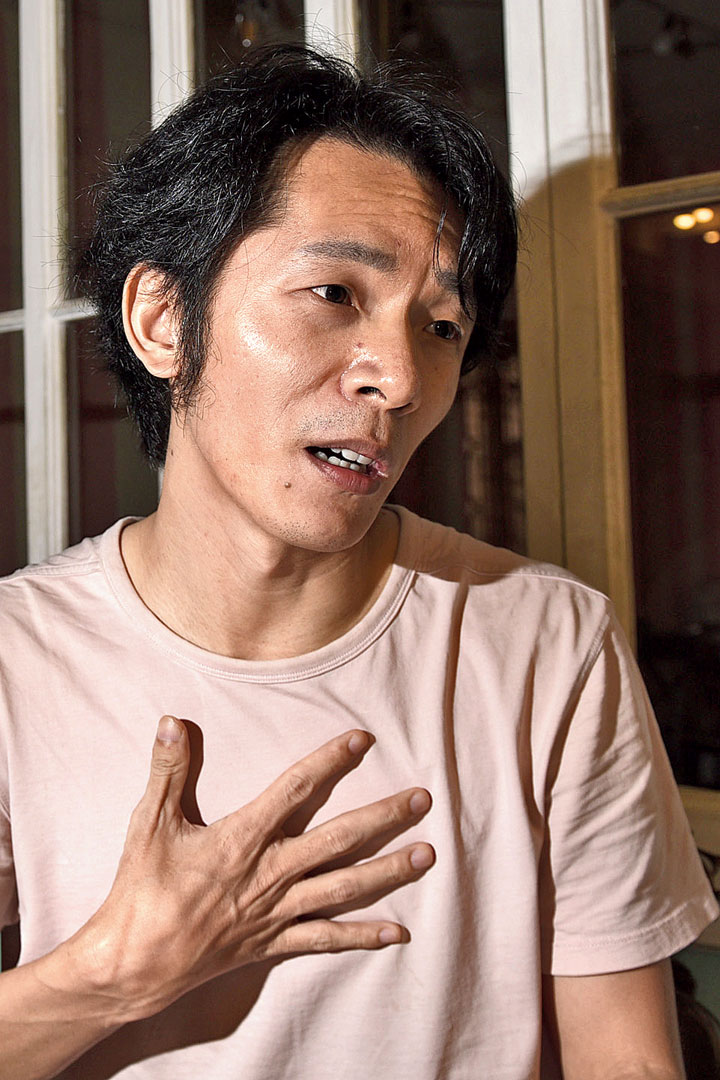 ---
|
Calcutta
|
Published 12.12.19, 09:39 PM
---
Li Zhi-Wei, the Chinese travel blogger who was stuck in Calcutta for nine months for flying a drone over Victoria Memorial, may now hope to return home.
The court of metropolitan magistrate of Calcutta ruled that Li was "not guilty" of the charges brought against him under several sections of the Indian Penal Code, Aircraft Act and the Foreigners Act.
If convicted, the 34-year-old could have been jailed for five years and fined Rs 10 lakh.
Hours after he had landed in Calcutta on March 16 on a tourist visa, Li was arrested by Central Industrial Security Force (CISF) for flying a drone over the Victoria Memorial premises and handed over to Hastings police station.
He had to be handed over to the police because CISF, which is entrusted with the security of the Memorial, does not have the power to investigate.
Li, who suffers from chronic nephritis (a condition in which kidney gets inflamed), was released on bail but he could not leave India because his passport had been impounded.
He has since been staying as a paying guest in an east Calcutta apartment and praying to be reunited with his family back home in Shenzen in south-eastern China, where he ran a shop that sold gym equipment.
What appeared to have swung the case in favour of Li, who has 6.6 lakh followers in micro video blogging site TikTok, is that no written order could be found declaring Victoria Memorial a "no-fly zone" under the Aircraft Act.
After hearing the prosecution and the defendant, the trial court held that the Directorate General of Civil Aviation (DGCA) did not declare the heritage property, which is within 1km of Fort William, the headquarters of the eastern command of the army, as a "no-fly zone".
"During cross-examination, he (Victoria Memorial curator Jayanta Sengupta, who was one of the six witnesses listed by the prosecution) stated that his official records do not consist of any such order of the DGCA and he also stated that such restrictions of flying drone are imposed on the basis of verbal orders," Moumita Ray, the metropolitan magistrate of the 11th court, wrote in her order.
The court acquitted him under the Foreigners Act because Li had a valid passport and visa at the time of committing the alleged offence and he had not committed any offence under the Aircraft Act.
The trial court also found no evidence in the statement of the lone eyewitness, Manjula Das, a sub-inspector with CISF, and several witnesses in support of the IPC sections 188, 287, 268 and 336 that were slapped on Li.
The sections deal with disobedience to order duly promulgated by public servant, negligent conduct with respect to machinery, public nuisance and act endangering life or personal safety of others.
"On scanning the entire evidence she (Manjula Das) did not utter a single sentence that will go to show that the accused disobeyed the orders passed by any public servant or have committed a nuisance endangering human life and safety or have made use of any machinery that causes injury to the public at large," the judgment read.
When this reporter had met Li in August, shortly after a chargesheet was filed against him, he recounted how he travelled the world, took pictures on camera mounted on a drone and posted them for followers on TikToK to encourage them to visit those places.
Running low on cash, Li was surviving on noodles and had only prayer on his lips: "God, let me return home."
Li and his lawyer, Abhijit Das, declined to speak after the judgment was delivered.