Chetla bridge adds to Majerhat chaos in Calcutta
Closure of second link puts pressure on Durgapur bridge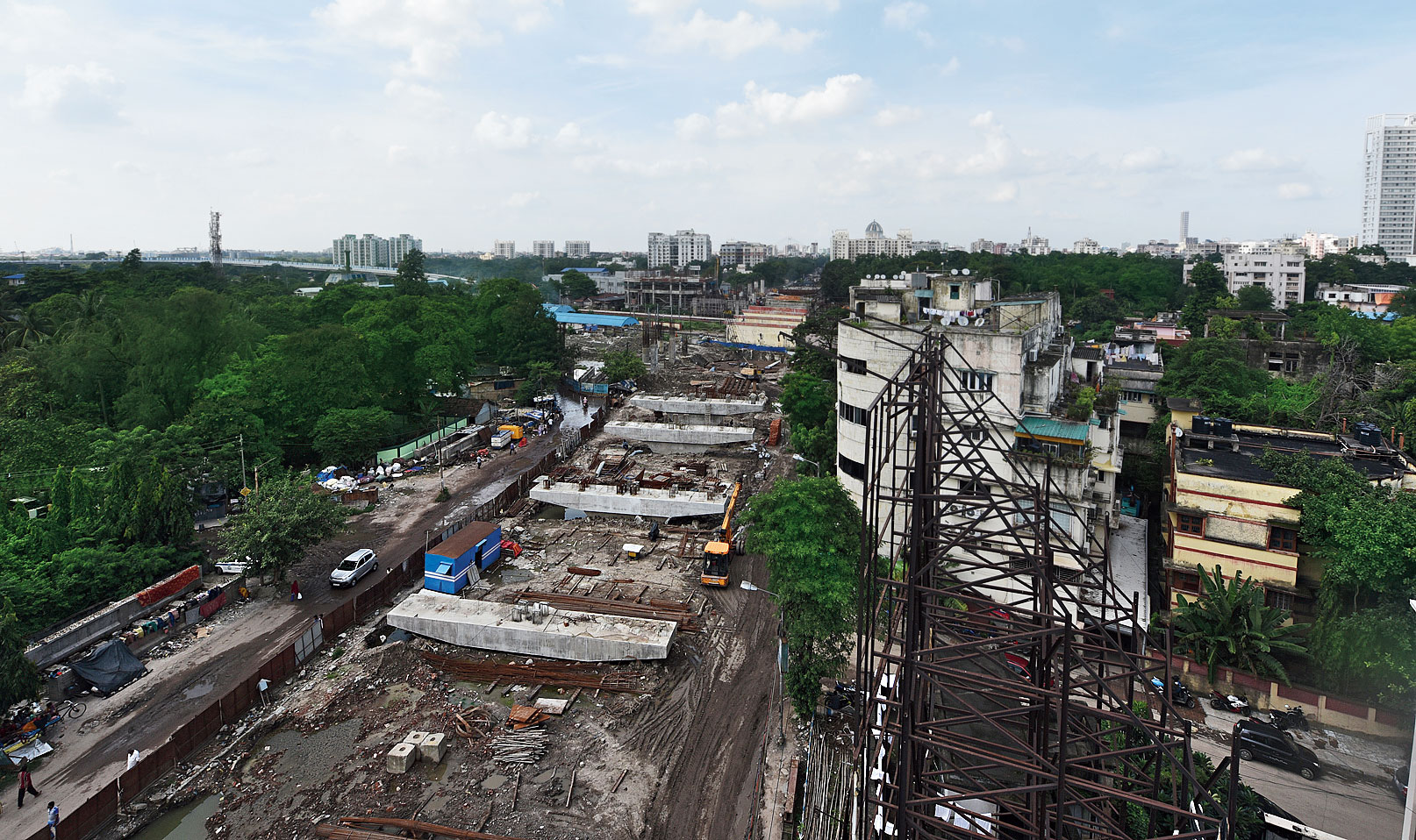 ---
|
Calcutta
|
Published 03.09.19, 09:39 PM
---
A fallen bridge was bad enough. Another on the verge of collapse has made things worse.
The collapse of Majerhat bridge will complete a year on Wednesday. The Chetla Lockgate bridge — one of the alternative routes for motorists — has been shut down since August 26 after a safety audit.
The closure has led to more pressure on the already stressed Durgapur bridge and Bailey bridges. A chunk of cars and two-wheelers used to take the Lockgate bridge to travel to and back from central and northern parts of Calcutta. The vehicles are now either taking Durgapur bridge or the Bailey bridges.
The result — nightmarish snarls are back in Alipore, Chetla, New Alipore and Taratala, like it had been in the immediate aftermath of the collapse when the administration was struggling to find alternative routes.
On Tuesday morning, it took Metro close to 90 minutes to reach Alipore from Taratala flyover via Durgapur bridge. Even after the Majerhat bridge collapse, the 4km distance usually took 30 minutes during rush hours.
The snarl started from the middle of Taratala flyover. As the car turned right at the base of the broken Majerhat bridge to get on Humayun Kabir Sarani — meant for vehicles headed to New Alipore from Taratala — there were two lines of vehicles — private cars, app cabs, yellow taxis, mini-trucks and two-wheelers.
One line of vehicles would take left to get on the Bailey bridges and the other would continue towards Durgapur Bridge. The cars crawled in between indefinite standstills. It was 10.15am when the car was on Taratala flyover. By the time it reached Durgapur bridge, 30 minutes had passed. Durgapur bridge also had bumper-to-bumper traffic, with cars moving at snail's pace.
"Our daily commute has turned into a torture," said Trishya Beriwal, 34, who lives in an apartment on Burdwan Road in Alipore. She has to drive between her home and workshop in New Alipore every day. Before September 4, 2108, she would leave home, take left to get on Majerhat bridge, get off and take another left to get on Humayun Kabir Saranai or go further down on DH Road and take the parallel New Alipore Road. The time was less than 15 minutes, said Beriwal.
The detour she has to take now is via Raja Santosh Road, Alipore Road and Durgapur bridge.
"It used to take me around 30 minutes. But for the past 8-10 days, the same detour is taking more than an hour," said Beriwal.
Police have taken some steps, like diverting most buses via Taratala Road and Hyde Road. A signboard has been put up at the base of Taratala flyover at the Behala end. Other than a handful headed to New Alipore, no bus should take the flyover and instead turn left to Taratala Road from DH Road, the notice says.