CBI questions Rajeev's junior
IPS officer Arnab Ghosh has been asked to appear again before CBI sleuths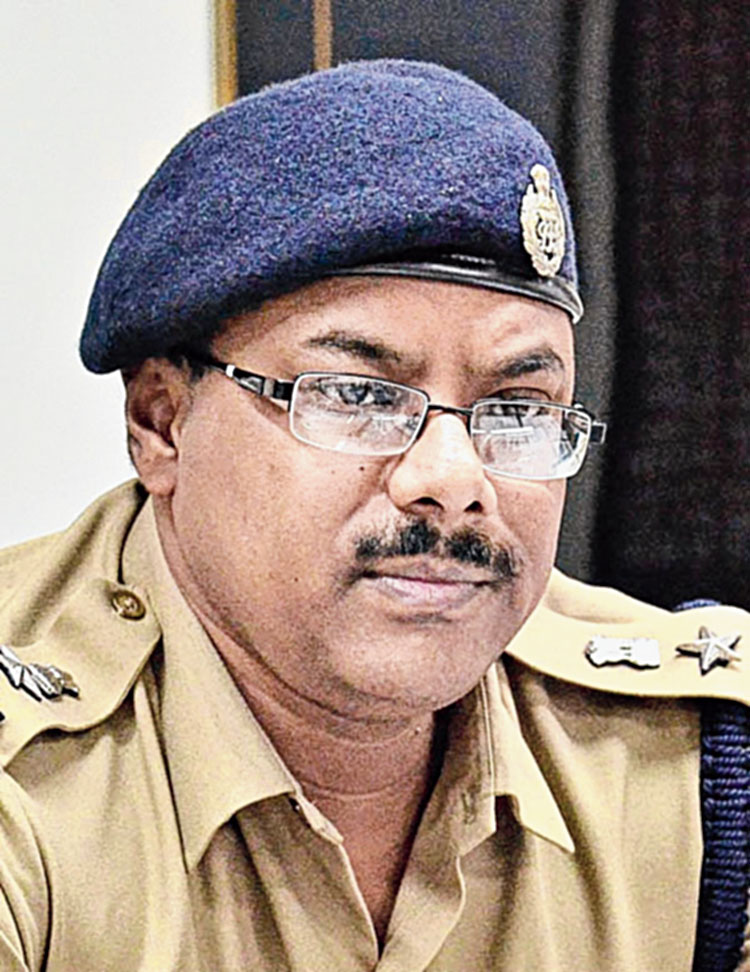 Arnab Ghosh
A Telegraph picture
---
Calcutta
|
Published 29.05.19, 09:53 PM
|
---
The officer who was Rajeev Kumar's deputy when he was probing the Saradha scam was questioned by the CBI for over six hours and made to wait in a room alone for another three hours before being allowed to leave on Wednesday, sources said.
IPS officer Arnab Ghosh has been asked to appear again before CBI sleuths at the agency's office for questioning on Thursday morning.
The CBI had issued multiple summons to Ghosh, who was deputy commissioner (detective department) at the Bidhannagar commissionerate when Kumar was commissioner, seeking his appearance for questioning in connection with the Saradha default scam.
The Bidhannagar police were investigating the scam when Kumar was the police commissioner and Ghosh his deputy.
The Election Commission of India had removed Ghosh from the post of the Malda superintendent of police before the Lok Sabha polls.
The Mamata Banerjee government on Tuesday made him a special superintendent in the state CID, which Kumar heads as additional director-general.
Ghosh reached the CBI office at the CGO complex in Salt Lake at 10.05am, about 25 minutes before the scheduled time. He stepped out at 7.35pm.
Sources in the CBI said the officer was questioned for over six hours till around 4.45pm, after which he was asked to wait in a room alone for another three hours.
An officer from Bengal who had once worked with the CBI called it a "pressure tactic".
"Sometimes they detain a person for hours. It gets on his or her nerves and often causes a breakdown," he said.
A CBI officer working on the Saradha case said Ghosh cooperated with them and answered all their queries.
"We have a few more queries and he was asked to come back again tomorrow," he added.
Sources in the central agency said Ghosh was asked why the mobile phones and the laptop seized from Saradha directors Sudipta Sen and Debjani Mukherjee — the prime accused in the default scam — were returned to them without a forensic examination.
Ghosh was also asked whether he was acting on anyone's instructions while probing the Saradha scam.
He was a member of the special investigation team that was formed by the state government to probe all deposit default cases in the state, including those related to Saradha and Rose Valley.
The central agency has accused Kumar of "tampering with call details" of the accused, suppression of facts and destruction of evidence.
"Arnab Ghosh being his (Kumar's) deputy must have had full knowledge (of the offence)," said an officer.
CBI sources said Ghosh, who had worked in the CBI, was asked about the alleged disappearance of documents that were seized from an office of the Saradha Group.
While stepping out of the CGO complex late on Wednesday evening, Ghosh refused to comment on what the sleuths had asked him. "I have been asked to come at 10.30am tomorrow," he said.