CBI combs multiple spots to unearth cash embezelled by Raju Sahani
Trinamul Congress dubs the raids as 'politically motivated'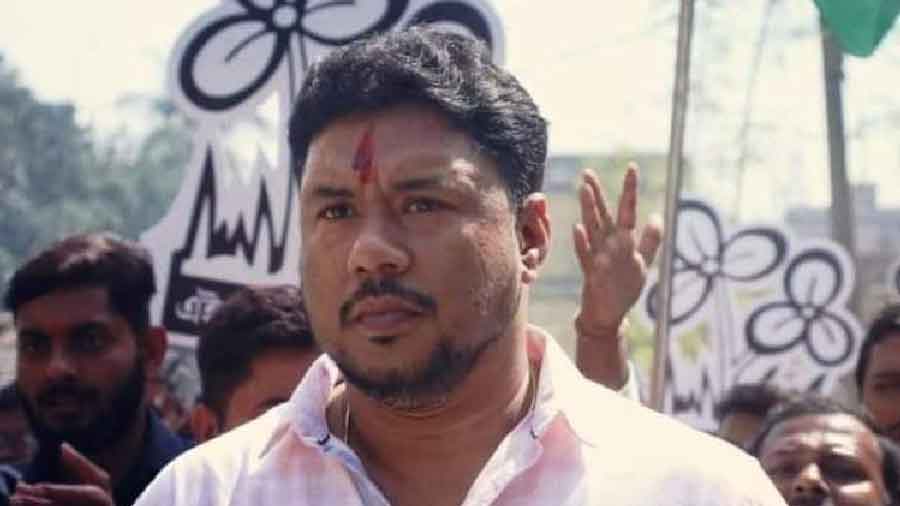 ---
Calcutta
|
Published 05.09.22, 02:29 AM
|
---
The CBI on Sunday conducted multiple raids in North 24-Parganas to unearth purported money channels of Halisahar municipality chairman Raju Sahani, arrested for allegedly embezzling cash  in a Ponzi scheme.
The raids took place at the Trinamul civic boss's ancestral home in Halisahar town, and homes of Trinamul Bijpur MLA Subodh Adhikari and Kanchrapara municipality chairman Kamal Adhikari, who is also Subodh's brother, at other locations of North 24-Parganas.
Forty CBI officials divided into six teams carried out the raids that Trinamul dubbed "politically motivated".
CBI officials indicated that the raids were a follow-up to the probe into the Burdwan-based Sanmarg Cooperative scam.
The sites of three raids were linked to the Bijpur MLA, reportedly close to Sahani. As of Sunday evening, the CBI did not give details of any recovery or seizure.
CBI sources said that names of the Bijpur MLA and his brother  Kamal surfaced during Sahani's interrogations.
Adhikari refused to speak on the issue. His brother Kamal admitted to a rapport with Sahani but denied any link in the alleged embezzlement for which Sahani was arrested.
CBI and local sources said simultaneous raids began from 9am on Sunday, when two teams of the CBI carried out searches at three residences belonging to Subodh Adhikari located on Paikpara, Dakshin Dari and BT Road. Sources said that at the Paikpara residence, CBI officials spoke to Adhikari's wife Rinku and examined documents related to insurance and investments.
A Trinamul insider in Kanchrapara termed the raid at Adhikari's house as "anticipated" owing to his proximity to Sahani.
Another team carried out a raid in the Jethia area of Halisahar where the MLA's brother, Kamal, lives.
"Having a good rapport with someone doesn't mean we know all about their personal matters. We could have known it if the person had at all shared those matters. The case dates back to 2014 and it is Raju's personal issue. We are not involved," Kamal told reporters. "The matter is embarrassing since we have a good relationship with Raju."
The Sanmarg probe was started in 2018 by the CBI following a Supreme Court order. Earlier, the agency had arrested Trinamul leader and former administrator of Burdwan municipality Pranab Chatterjee and director of the firm C.S. Sabat. The chief executive of the firm Soumyaroop Bhowmik, however, is absconding.
Covid cases in Bengal
Bengal on Sunday reported 181 Covid-19 infections, 278 recoveries and one death. Currently, the state has  2,170 active patients —  2,095 in home isolation and 75 at hospitals.  According to a state bulletin, the recovery rate was 98.88 per cent and mortality rate 1.02 per cent on Sunday. On a day 7,849 samples were tested, the positivity rate was 2.31 per cent.