Caste slur allegation by JU student
A postgraduate student at Jadavpur University has accused a professor of frequently taunting him in class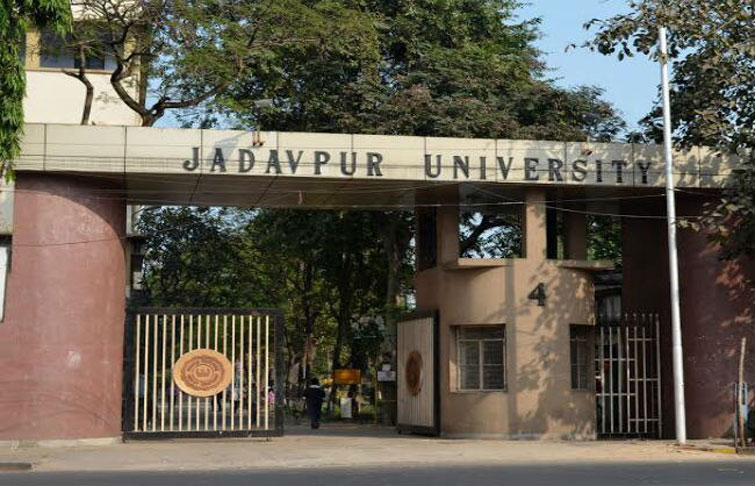 Jadavpur University campus in Calcutta
(Wikipedia)
---
Jadavpur
|
Published 29.05.19, 09:56 PM
|
---
A postgraduate student at Jadavpur University has accused a professor of frequently taunting him in class and linking everything from his academic performance to hairstyle with his caste.
The young man from a Scheduled Caste has also accused the university of not doing enough on his first two complaints.
After he wrote a second letter to vice-chancellor Suranjan Das earlier in May, the VC is said to have convened a meeting between the student and the teacher.
The student told The Telegraph on Wednesday he wanted a probe but the university seemed reluctant to conduct one.
He wrote a third letter to the VC on May 10, iterating the demand for a probe. A probe was started on Tuesday, almost three weeks after his third letter. The Scheduled Caste/ Scheduled Tribe cell of JU will investigate the allegations.
A few days ago, a tribal first-year postgraduate student of gynaecology at a state-run hospital in Mumbai had hanged herself in her hostel room after months of alleged caste-shaming by three doctors.
The JU student said: "In the last letter I drew the VC's attention to the fact that two scholars close to the accused teacher had written to him (VC Das) saying my allegations were baseless. I wanted to know from Das how come the two scholars... knew about the allegations. This means the content of the letters... were leaked."
The head of the department refused to comment when asked whether the complaint letters had been leaked.
VC Das said he had expressed his regret on behalf of the university to the student and tried to address his grievances. "Since he insisted on a probe, the executive council has asked the SC/ST cell to investigate the complaint. We will take a call after the report comes," said Das.
According to the student, the teacher repeatedly told him in the class that he got a chance to study at JU because he was from a lower caste.
"The teacher keeps ridiculing me over the way I do my hair and my sartorial sense. He mocks me publicly over what I have written in the answer scripts…. Hyderabad Central University authorities killed Rohith Vemula by subjecting him to mental torture — the teacher is subjecting me to torture in a similar way..." the student had written to the authorities.
"The teacher also made derogatory comments about my complexion," he said.
The accused teacher denied the allegations. "I don't believe in any caste discrimination," he said.
"In my department I have got the largest number of research scholars from the reserved category and the minority community. How could this be possible if I indulged in caste discrimination? I am at a loss to figure out why these baseless allegations have been levelled against me."
In January 2016, Dalit research scholar Rohith Vemula had hanged himself at a Hyderabad Central University hostel. Abetment charges were slapped against then Union labour minister Bandaru Dattatreya and vice-chancellor Appa Rao.