Cancer hospital in New Town
The centre has surgical oncology, radiation oncology, PET CT, bone marrow transplant and medical oncology facilities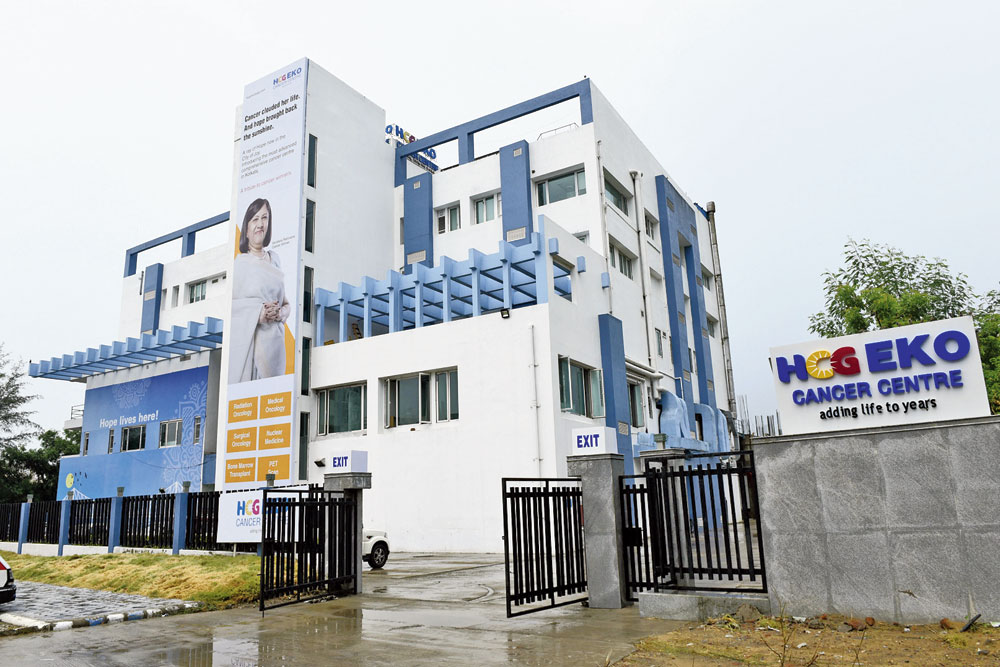 ---
|
Calcutta
|
Published 25.07.19, 08:12 PM
---
A Bangalore-based health-care group has set up a cancer hospital with 90 beds in New Town's DG Block, near the Kolkata Gate.
HCG EKO Cancer Centre has been set up jointly by Healthcare Global Enterprises Ltd (HCG) and EKO Diagnostic Pvt Ltd.
B.S. Ajaikumar, the chairman and CEO of HCG, said he thought of opening a centre in Calcutta because at least one-third of the patients they treat in Bangalore and other centres were from Bengal and northeastern states.
The centre has surgical oncology, radiation oncology, PET CT, bone marrow transplant and medical oncology facilities.
Ajaikumar said their focus was to bring diagnostics and treatment of cancer under one roof. "I have seen patients running from pillar to post to get the right diagnosis and treatment for cancer. This unit is well-equipped..." said Ajaikumar.
The unit has a Radixact radiation machine. "The radiation machine plays a vital
role in external beam radiotherapy. It enables doctors to confirm the shape and position of the tumour beforehand thereby allowing high speed precision beams to target it," he said.
The hospital also has a 16-bed day-care centre for chemotherapy patients, said Surendra Kumar Sharma, the founder of EKO Diagnostic PVt Ltd.
According to Sharma, the day-care centre was thought of because patients undergoing chemotherapy or radiation therapy often develop complications and need urgent specialised attention.
Bengal has around four lakh cancer patients with 80,000 new cases detected every year, said doctors.