Call for flights to Dhaka, Nepal
Work is in progress on both sides of the border to restore the route and it could become operational in 4-5 months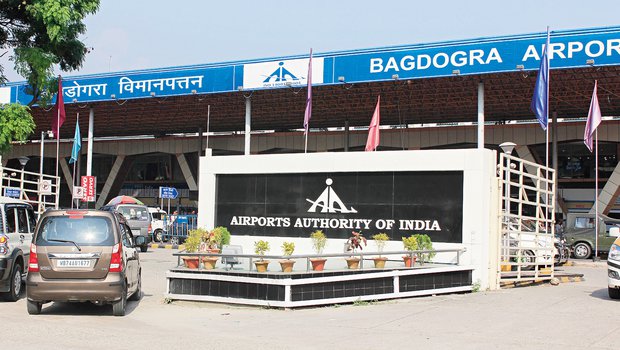 ---
|
Siliguri
|
Published 16.02.20, 08:40 PM
---
Recent initiatives of the governments in India and Bangladesh to improve road and rail connectivity between north Bengal and Bangladesh have fuelled the demand on both sides of the border for introducing flights connecting Dhaka with Bagdogra.
The Centre has on several occasions promised to improve sub-regional connectivity, many pointed out.
Residents of both India and Bangladesh have also sought flights between Bagdogra and Kathmandu. Now, there are no flights to Nepal and Bangladesh from Bagdogra.
In the past one-and-a-half years, particularly after the signing of the BBIN-MVA (an agreement for free inter-country movement of vehicles in Bangladesh, Bhutan, India and Nepal), the Bangladesh government is trying to explore the option of starting direct bus services to north Bengal and Kathmandu.
As a prelude to the formal launch of the services, trialruns from Dhaka to Kathmandu via Siliguri and also to Darjeeling and Gangtok, places where thousands of Bangladeshi tourists flock to, have begun.
Further, both the governments of India and Bangladesh have taken up the task to revive an old rail route that used to connect Haldibari in Cooch Behar district with Chilahati in Nilphamari district of Bangladesh.
The route had been operational till the sixties and a number of trains, including the Darjeeling Mail, used to take it to travel to and from Calcutta via then East Pakistan (now Bangladesh).
Work is in progress in full swing on both sides of the border to restore the route and it could become operational in four-five months.
Plans are also afoot to start train services from Dhaka to Siliguri. Now, two trains connect Calcutta with Dhaka and Khulna in Bangladesh.
"We welcome these developments but there are high-end tourists who prefer travelling by air. Many of them do not want to take the circuitous route via Calcutta to north Bengal. Flights are necessary between Dhaka and Bagdogra not only for tourists, but also others who visit north Bengal for treatment, education, business and other purposes," said Raj Basu, a veteran of the travel trade.
He said the circle of sub-regional connectivity could not be complete without flight linkage and requested the Centre to consider the demand favourably.
The stakeholders of the tourism industry also mentioned that as the Centre has planned the expansion of Bagdogra airport and the state is arranging for land for the project, international flights to countries like Bangladesh and Nepal should be introduced.