West Bengal Clinical Establishment Regulatory Commission caps private hospital test rates
A chest X-ray PA view cannot cost more than Rs 400, while the cap for an HRCT (128 slice CT scan) is Rs 5,200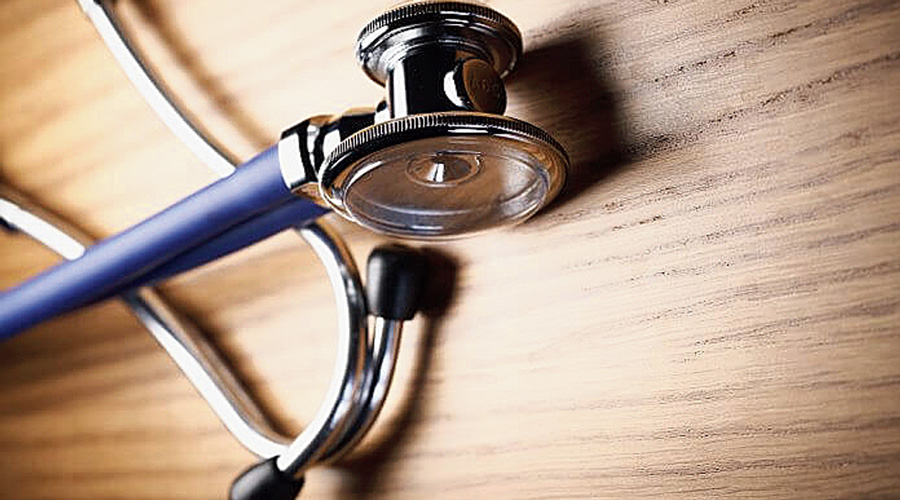 ---
Calcutta
|
Published 03.07.21, 02:10 AM
|
---
The West Bengal Clinical Establishment Regulatory Commission on Friday fixed an upper limit on the rates that private hospitals can charge for conducting several pathological and radiological tests.
A chest X-ray PA view cannot cost more than Rs 400, while the cap for an HRCT (128 slice CT scan) is Rs 5,200.
Among pathological tests, Procalcitonin cannot cost more than Rs 4,000, the upper limit for IL-6 was set at Rs 3,500, for D-dimer at Rs 2,300, the maximum charge for Ferritin was set at Rs 1,600 and for CRP at Rs 1,000. The maximum charge for CK MB has been fixed at Rs 1,350.
The order will take force "with immediate effect".
A doctor said that most of the radiological and pathological tests for which price limits were set are suggested for patients suffering from Covid-19, but the tests are also conducted in patients with other ailments.
"We had formed two committees to determine the maximum charges for various radiological and pathological tests. When the committees submitted their reports, we shared it with the bigger private hospitals," said retired judge Ashim Banerjee, the chairperson of the commission.
"Some hospitals said that since we only shared the recommendations of the committee and did not issue any order, they were not adhering to the maximum limit set by the committee. Today we issued the order. We are cautioning the hospitals that they have to abide by the capping," Banerjee said at a news conference.
An official of the commission said that the capping will be applicable to all patients, not only those who have tested positive for Covid. Though the need for fixing the rates was felt during the pandemic when many had complained about exorbitant rates of examinations at hospitals, the impact of such high rates has to be borne by non-Covid patients, too.
The capping will be applicable to hospitals with more than 150 sanctioned beds. The commission's order added that "such hospital will not enhance the rates immediately if the present rates being charged by them are lower than the rates suggested" by the order.
The rates will be applicable to hospitals with National Accreditation Board for Hospitals and Healthcare Providers (NABH) accreditation.
Earlier, the commission had fixed a ceiling on doctors' consultation fees and charges for personal protective equipment, among others, after complaints emerged during the first wave of the pandemic last year that several hospitals were charging unjustified high amounts from patients.
Senior officials of several private hospitals in the city welcomed the intention of the commission's order on Friday, but wanted the commission to be more nuanced because they felt the charges were unrealistic for bigger hospitals.
"A big private hospital has very high overhead costs. There are about 1,000 employees who manage kitchens, housekeeping and laundry. Besides, they have a very high number of doctors and nurses. We have to recover the cost to run the hospital. I am not saying rationalisation of rates is not required, but squeezing private hospitals from all sides will raise apprehensions about our sustainability," said Rupak Barua, group CEO, AMRI Hospitals.
"People prefer private hospitals because of the quality of service. We change our equipment every three to four years and try to procure the latest equipment, which are expensive, to conduct the tests," he said.
Sudipta Mitra, CEO, Peerless Hospital, said that often, a hospital has to conduct a pathological test for a patient at night when there is only one sample to run in a machine.
"Running one sample and running ten samples will cost the same. Diagnostic centres accumulate samples and run them on automatic analysers at the day's end. But we cannot do so if a patient's test results are required immediately. These are factors that have to be understood before setting a cap on rates," he said.
"I welcome the move to fix the maximum rates, but these should be limited to general bed patients who could find it difficult to pay more. Why should a patient with corporate mediclaim staying in an executive cabin during treatment pay the same rate?" he asked.