Bengal Polls 2021: Call to EC to focus on Covid protocols
The authorities need to keep in mind that the elections are being held under unusual circumstances, the experts said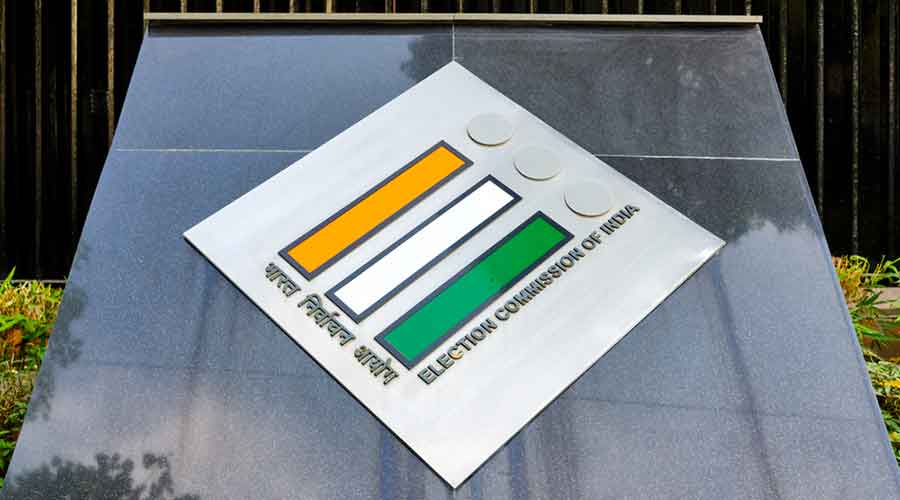 ---
Calcutta
|
Published 09.04.21, 02:50 AM
|
---
Several health experts on Thursday expressed concern that the Covid protocols had not been made part of the election code of conduct despite a steep rise in the number of people testing positive for the disease in Bengal.
The authorities need to keep in mind that the Assembly elections are being held under unusual circumstances, the experts said.  
"It's a tightrope walk which has to be handled carefully. But what we are seeing is that everyone is expressing concern about gatherings and lack of Covid hygiene but no one is doing anything in practice. This applies to the election commission, political parties and all others concerned," said public health expert Abhijit Chowdhury.
"We fear that the lack of health discipline will create a severe healthcare and livelihood crisis in the next 15 days. There will be a crisis of hospital beds as many people will get infected."
Chowdhury said the situation could have been avoided.
"We maintained discipline and still enjoyed the festival of Durga Puja. But now it seems we have forgotten all rationality. It's the responsibility of the election commission to prevent violence and troubles before, during and after the polls. But it is also the EC's responsibility to ensure Covid protocols are followed," said Chowdhury. 
The poll panel issues notices to parties and candidates for violating the code of conduct. "Why can't it issue similar notices for violation of the Covid-appropriate behaviour? With the help of police and other agencies, the EC is trying to maintain law and order. Why isn't it using the same forces to ensure the Covid protocols are followed?" asked Chowdhury.
Intensive care expert Sauren Panja said the poll panel should have ordered more restrictions on gatherings at election rallies.
"The EC, along with focusing on law and order, must see to it that everyone wears a mask and follows the distancing protocol, and also proper sanitisation is carried out," Panja said. "Many elderly people with comorbidities, who are vulnerable despite being vaccinated, are not going out much. But they will go to vote and their safety should not be compromised. If required, separate queues should be formed based on age groups." 
The pattern of the spread of the virus during the ongoing second wave of infection shows that the SARS-CoV 2 in circulation is more virulent than the one prevalent during the first wave last year, Panja said.
Case count
The number of active Covid cases in Bengal rose by 1,819 to 16,109 on Thursday. The state recorded 2,783 new infections and 957 recoveries during the day.