Trafficking: boys as vulnerable as girls
Activists stress the need to make adolescent boys more aware of the dangers and their vulnerability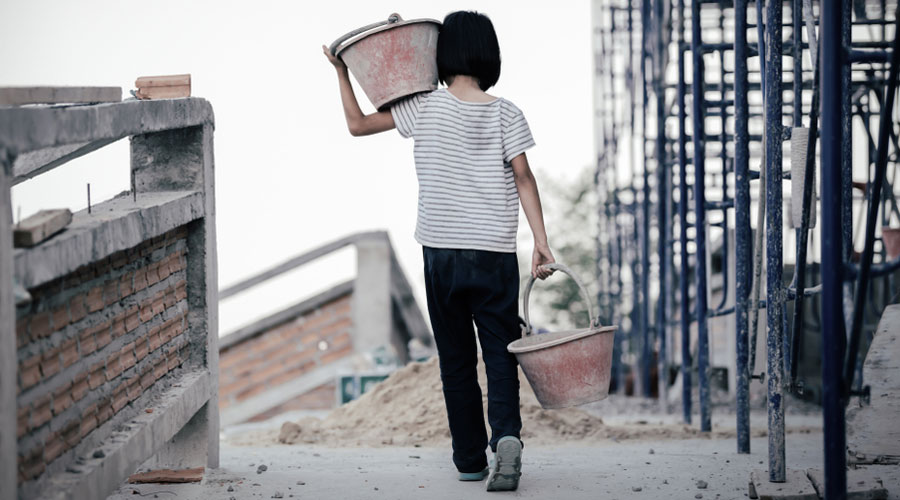 Boys are trafficked to work as bonded labourers in jewellery units, zari workshops and massage parlours, and also to peddle drugs, the activists said.
Representational image from Shutterstock
---
Calcutta
|
Published 14.12.20, 03:42 AM
|
---
Adolescent boys are as vulnerable to trafficking as girls, said activists and others trying to prevent human trafficking.
Boys are trafficked to work as bonded labourers in jewellery units, zari workshops and massage parlours, and also to peddle drugs, the activists said.
Most of the victims are tempted to take up the offers because of financial constraints at home. They are forced to work for 12 hours a day and are paid peanuts or nothing at all, said a senior official of International Justice Mission, an NGO involved in prevention of child trafficking and rescue of victims.
Last year, the NGO with the help of Chennai police had rescued 61 boys from a jewellery factory there. Among the boys, 44 were minors and 33 from South 24-Parganas.
Activists stressed the need to make boys more aware of the dangers and their vulnerability.
Kolkata Mary Ward Social Centre, a wing of the Loreto Congregation in South Asia, has decided to start a youth group that will track boys in Basirhat, North 24-Parganas, as a precautionary step against trafficking.
The centre has been working with girls in Diamond Harbour and Canning since 2015. "When we were holding mass awareness programmes in schools, we found that boys were equally vulnerable. They drop out and are sent away to help the family tide over financial crisis," said Sister Monica Suchiang, the director of the Kolkata Mary Ward Social Centre.
At a recent webinar, the organisation announced that a youth group would be formed to track boys in Basirhat. "The boys are unsafe because there are people in their neighbourhoods, and sometimes in their extended families, who target them," said Sister Suchiang.
The one hurdle the centre faces is unavailability of hostels to keep the boys.
"In order to prevent them from being trafficked, they have to be kept in hostels, but such facilities for boys are mostly not available," the sister said.
The head of the child rights commission in the state stressed the need for more awareness programmes targeting boys. "For a balanced society, one needs to sensitise boys as much as girls. The boys are vulnerable and they are also used for drug trafficking," said Ananya Chatterjee Chakraborti, the chairperson of the West Bengal Commission for Protection of Child Rights.
Saji Philip, the director of operations of International Justice Mission, said the Covid pandemic had increased the vulnerability of adolescent boys. 
"Trafficking of boys is prevalent and it is a trend that should concern us. They are mostly taken for forced labour in jewellery units because their fingers help in precision work.
They are made to work for 12 to 14 hours with only half-a-day off on Sunday. In some places, they are not even paid… until they become experts in their respective fields," Philip said.
Social activist Rishi Kant, who is part of the NGO Shakti Vahini, said boys were made to work in diamond and zari units.
"Keeping boys as labourers works for them because they can be made to work for longer hours than girls and also made to live in dingy places. Inter-state collaboration needs to be strengthened to control this," said Kant.