Many families have got puppies during the pandemic to help overcome boredom, cope with depression or simply because the work-from-home setup finally allows them to spend time with pets. While a dog will happily be your constant companion, pet owners need to realise that pets have their own needs, emotions, likes and dislikes.
Getting a pet during a pandemic also has some additional challenges that were addressed in a webinar by Paramita Das, canine trainer and behaviourist and a resident of FE Block. In the concluding part of her discourse she explained how to prepare your dog, your environment and yourself for what's to come-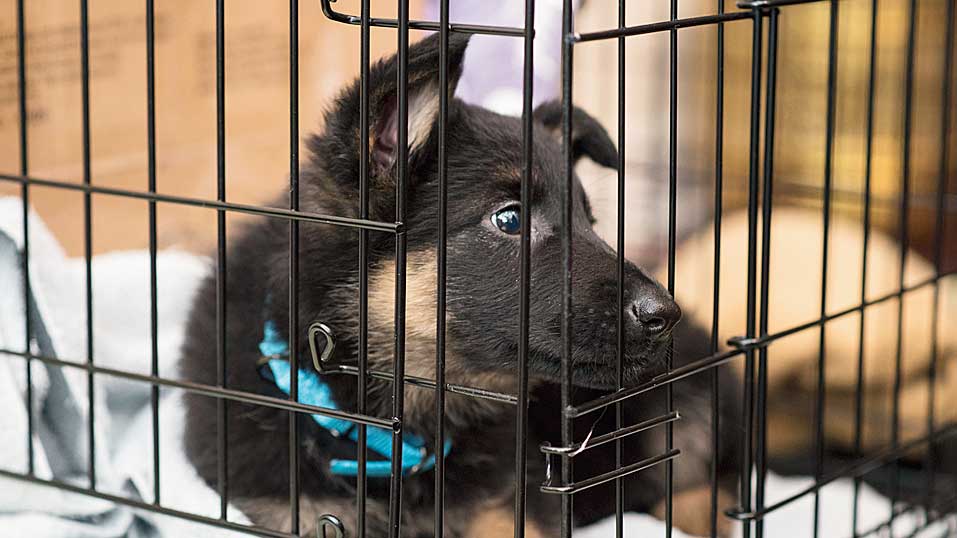 It is fine to keep your puppy in a crate for a few hours but ensure it is big, well-ventilated and full of interesting toys for him
Impose limits
Your dog is learning from his first day and unless you teach him what's acceptable, he will be teaching you his rules. This is especially the case with headstrong breeds like Beagles.
The more restrictions you put on your dog early in life, the more freedom he'll enjoy later and vice versa. Otherwise, if you let him tear things and jump over people in his early days, you'll have to keep him tied up later on when guests come calling.
It's all right to keep your dog in a crate for a couple of hours but don't let it be only to discipline him. Make the crate a den that dog loves — make it is big, well-ventilated and enriching. Keep chew toys or ones home-made toys made of old towels and jeans.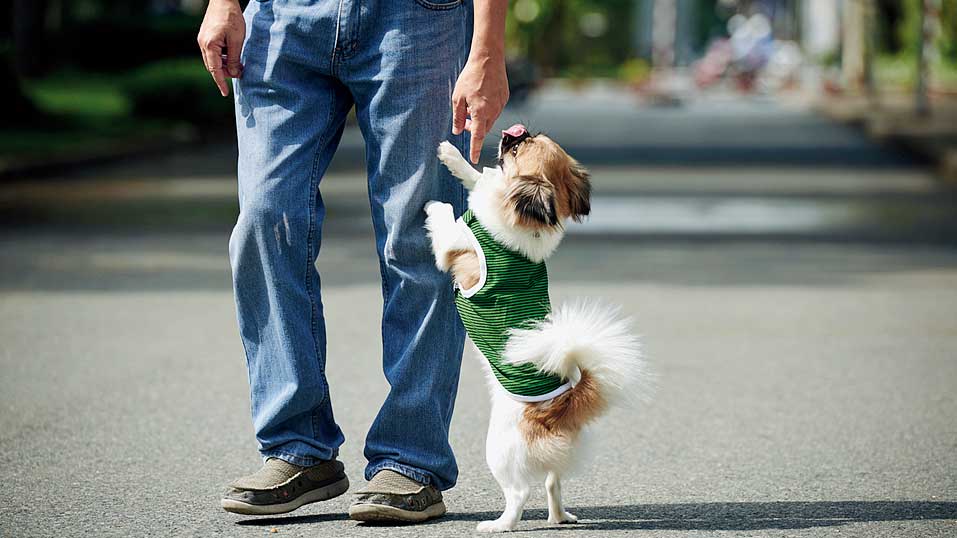 Give dogs some me-time so they do not suffer from separation anxiety
Lockdown pups
While many homes are taking in pets now, it is not without challenges.
No touch and feel- Many breeders are not allowing people to go over and see the litters. But it is not enough to choose a puppy by simply seeing his video. How will you check if his living conditions are clean? The deadly parvovirus is doing the rounds the now but how will you check if the pup is healthy on camera?
Lack of socialisation- Secondly, even if you get home a puppy, how to give him 100 new experiences and 100 new people to interact with every month? The best you can do is dress up in different get-ups yourself. Wear a hat, shawl, lungi, hoodies, crawl on the floor, stand on a chair… even if your smell is the same, at least you are looking different to your dog.
While exposing him to these new experiences, do not force him to go near it. Allow him time and distance and he will explore and overcome the fear himself.
Separation anxiety- Dogs are getting used to their pet parents being around all the time now but what will happen when the pandemic is finally over? You will go to work, movies, wedding ceremonies and your dog will be miserable home alone.
The solution is to not to allow him to be around you all the time. Encourage him to relish some me-time. In fact, right from the day he comes, don't spend the first 48 hours glued to him. He'll cry for a bit but then quieten up. Otherwise he's training you to be at his beck and call.
You can keep your dog home alone for six to seven hours safely as that's how long he can hold his bladder.