Sanitisation scurry after AD Block man tests positive
On Wednesday, it was decided that BD Market, where most residents of AD Block shop for their daily needs, would have to be sanitised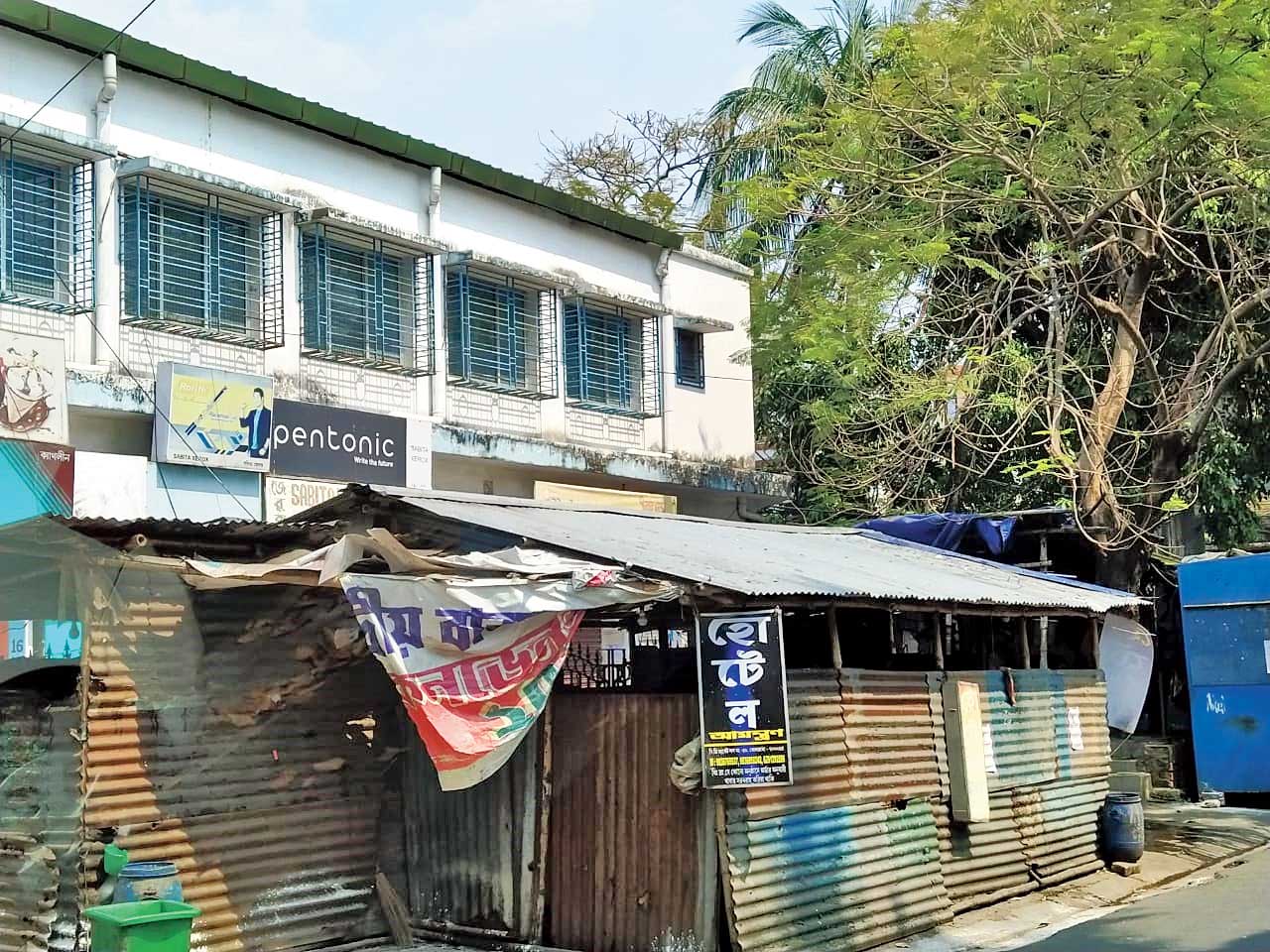 ---
---
On Tuesday after news came in that a 51-year-old businessman who stays in AD Block had tested positive for Covid-19 at a hospital in Salt Lake, a fire tender sprayed disinfectant mixed with water in the three-storeyed house where he stays with his and his brother's family.
On Wednesday, it was decided that BD Market, where most residents of AD Block shop for their daily needs, would have to be sanitised.
"To carry out the sanitisation process, we have directed the shopkeepers to not open their shops from the morning," said Anindya Chatterjee, the councillor of Ward 41 which includes BD and AD blocks.
A water bowser from the civic body also sprayed water mixed with disinfectants on the road in front of the businessman's house. A team also cleaned up and sanitised the AD block community centre that is right opposite the house.
"The house is located near the park and the community centre. We are focussing on sanitising the immediate vicinity of the house and will later finish the other parts of the block," said Chatterjee.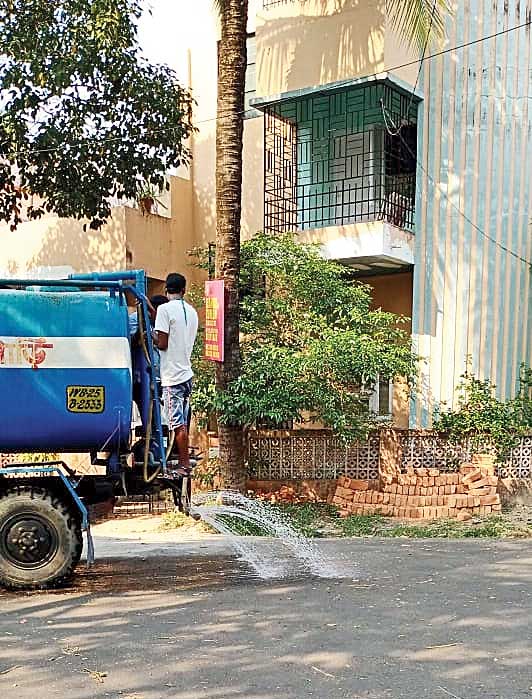 According to an official of the civic body's health department, the residents have told them that they had spotted the domestic helps of the family and even the man's brother, son and driver at BD Market on multiple occasions after he was hospitalised.
The civic body is trying to draw up a list of contacts with whom the businessman and his family members might have come in contact.
This has become the talking point in the block. Voicing the mood of the neighbourhood, Saptarshi Bhattacharya, 28, who stays a stone's throw away from the businessman's house, said they were living in fear.
"This is getting really scary. The contagion has reached our doorstep. I have an ailing mother and we have decided not to step out unless absolutely necessary," said Bhattacharya.
Kajori Roy, whose 98-year-old uncle Manomohan Roy stays in a two-storeyed house adjacent to the businessman's, said that she was "extremely worried" for her uncle, a retired government doctor. "He stays alone and has an attendant to care of him. We are extremely worried for him as his next-door neighbour has tested positive for novel coronavirus," said Roy, an IT firm employee.
On Wednesday, she drove down from her New Town house to drop supplies like eggs, medicines and vegetables to her uncle's house.
"I ensured that I cleaned my hand with disinfectant and had a mask on before stepping out of my car. I also dropped the supplies on the doorstep and asked the caretaker to maintain distance while picking them up," said Kajori, who stays in New Town's Sanjeeva Town Duplex.
A team of health department officials of the Bidhannagar Municipal Corporation had rushed to the AD Block house where the patient lived. His 23-year-old son, driver and the family's full-time domestic help have been sent to the quarantine unit in New Town. His daughter, who suffers from breathing trouble, and his wife are in home quarantine. His brother's family members, who stay on another floor of the building, have been asked to remain in isolation at home. Two more part-time domestic helps and a technician from a diagnostic centre, who used to visit the house periodically, have been instructed to remain in home quarantine for 14 days.
It was later learnt that the man admitted at AMRI Salt Lake had hosted a visitor from the US at home on March 17. He had also attended a party on March 19, where the visitor was present.