Private hospitals reduce Covid bed count
Non-Covid category beds getting filled up as people suffering from other ailments increasing steadily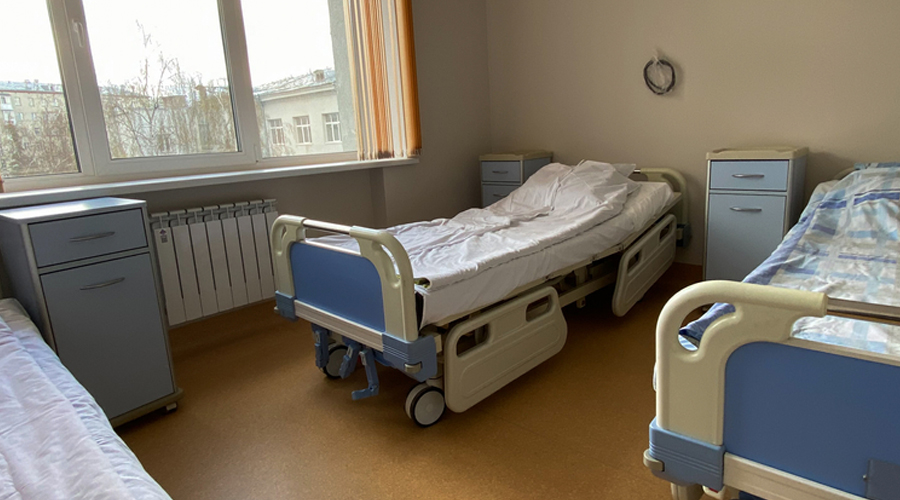 ---
Calcutta
|
Published 09.01.21, 02:04 AM
|
---
Many private hospitals in Calcutta have reduced the number of beds designated for Covid-19 patients over the past week on the ground that the number of people suffering from the coronavirus disease has gone down sharply.
Most hospitals said as soon as beds are being converted into the non-Covid category, those are getting filled up immediately as the number of people suffering from ailments other than Covid-19 is increasing steadily.
The state government, however, has not reduced the number of beds in the designated Covid hospitals because, officials and public health experts said, the pandemic still continues.
On January 4, Peerless Hospital reduced the number of Covid beds from 150 to 100. The RN Tagore International Institute of Cardiac Sciences has converted 60 beds into the non-Covid category since the middle of December. The last 15 were converted in the first week of January.
Medica Superspecialty Hospital has reduced its Covid bed count by 100.
The state health department had earlier allowed private hospitals to reduce the number of Covid beds on the condition that the count would again have to be increased if there was a renewed surge in cases.
"Barely 50 per cent of our Covid beds are full even after reducing 50 beds. But most of the non-Covid beds are occupied as patients with chronic diseases who had not visited the hospital during the height of Covid pandemic are now coming," said Sudipta Mitra, the chief executive of Peerless Hospital.
"If there is a rise in the number of Covid patients coming to our hospital, the bed count can be increased in two days."
The RN Tagore International Institute of Cardiac Sciences has reduced the number Covid beds from 130 to 90. On Friday, only 45 Covid patients were admitted.
"Ninety per cent of the non-Covid beds are occupied. If we didn't reduce Covid beds, we would have to refuse other patients," said R. Venkatesh, director, eastern India, Narayana Health, of which the RN Tagore hospital is a flagship unit.
According to the state health department's data, 926 new Covid cases were detected across Bengal on January 8. There were 21 deaths. On the other hand, on November 8, there were 3,920 new Covid cases and 59 deaths.
Doctors said as the number of Covid cases started dipping, more patients suffering from other ailments have started visiting hospitals. Along with the dip in the number of cases, availability of suburban trains is helping patients from districts to reach Calcutta.
Kalipada Hudait, 64, who had undergone angioplasty a few months back, visited Medica Superspecialty Hospital on Friday for a check-up. The last time he had come was March last year.
"There was the fear of Covid as well as lack of transport," said Hudait, a resident of Tamluk in East Midnapore. He had to wait for more than two-and-a-half hours to meet the doctor, which was like pre-Covid times, said Hudait.
Apollo Gleneagles Hospitals has 203 critical care beds, of which 40 are for Covid patients. An official of the hospital said on Friday 25 of the 40 critical care beds were occupied. However, not a single non-Covid critical care bed was vacant.
Hospital sources said on Friday morning all 20 beds in the emergency ward were occupied by patients in need of ICU care and four such patients had to be kept on trolleys.
"We have 100 Covid beds and are planning to reduce some because only 50 per cent are now occupied, while many non-Covid patients are coming for admission," said an official.
The government hospitals and private healthcare units designated as Covid hospitals have not reduced the number of beds despite low occupancies. On January 8, out of total 13,588 beds in those hospitals, 12,304 were vacant. On November 8, out of 13,508 beds, 8,778 were vacant.
"The pandemic is not over yet and there are chances of a resurgence. So, it has been decided not to reduce the number of beds for the time being," said Abhijit Chowdhury, a public health expert who is in the forefront of the Mamata Banerjee government's fight against Covid-19.