Bangla patients back in city
Options for Covid-hit healthcare economy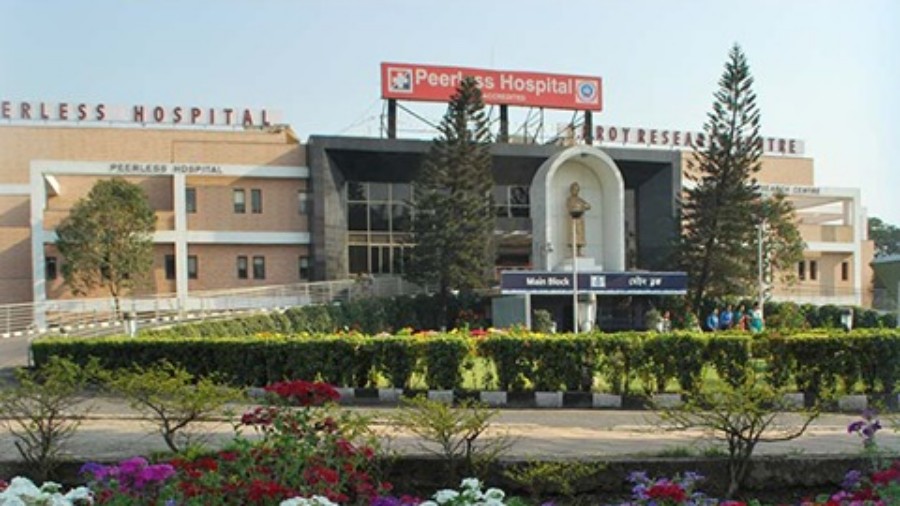 ---
|
Calcutta
|
Published 03.10.20, 01:36 AM
---
Patients from Bangladesh have started trickling back to Calcutta's hospitals after the flow had stopped for almost six months because of Covid-19.
A Bangladeshi patient arrived at Peerless Hospital on Friday, the first at the private hospital from that country since March. Several other private hospitals said they are again flooded with requests for appointments from Bangladeshi nationals and a few of them have started coming to Calcutta for treatment.
This should augur well for the city's healthcare economy, in which hospitals are at the centre but hotels and retail stores are also among the beneficiaries.
"A patient from Bangladesh came by road on Friday. He is the first Bangladeshi to come for treatment since March. He has come with a Covid-19 negative test report but still we got another test done. He has an appointment with a gastroenterologist," said Sudipta Mitra, the chief executive of Peerless Hospital.
Around 60 patients from Bangladesh used to turn up at the outpatient department of the hospital every day in the pre-Covid times. Same with other private hospitals, especially those off EM Bypass.
A number of hospitals said they had been getting requests from Bangladeshi patients since August. But it was not before the middle of September that the Indian high commission in Bangladesh had started giving permission to Bangladeshis to apply for medical visas for treatment at Calcutta's hospitals.
Earlier, a patient would apply to a hospital for an appointment. Once the appointment was given, he or she would submit the document at the Indian high commission for a medical visa.
"Now, we have been verbally told to send a mail to the high commission in Dhaka once a patient applies for appointment. The high commission is then giving approval, based on which the patient can apply and get a medical visa," said Mitra of Peerless Hospital.
He said that since August, nearly 100 patients had applied for appointments. The high commission has given consent for a medical visa to 22 of them.
At two hospitals of the Narayana Health group, around 10 patients have come from Bangladesh in the last couple of weeks.
"Now, the number of applications from Bangladesh has increased and we are getting 10 such requests every day. The patients are coming by road and some of them requested us to send ambulances at the Petrapole-Benepole border, which we did," said R. Venkatesh, director, eastern region, Narayana Health group.
The hospital's flagship unit, RN Tagore International Institute of Cardiac Sciences, used to get about 100 patients from the neighbouring country at the OPD every day.
Apollo Gleneagles Hospitals, where around 125 patients from Bangladesh used to turn up every day before the pandemic, has got a couple of them in the past few days, said hospital sources.
Travel industry representatives said more patients would come once flights between Calcutta and Dhaka resumed.
"Businesses at New Market, small and medium hotels and foreign exchange counters have been hit for want of Bangladeshi customers," said Anil Punjabi, chairman, east, Travel Agents Federation of India.
Mohammad Intezar, the director of Ultimate Forex Pvt Ltd at Marquis Street, said that earlier he would have 400 to 500 customers every day to change currency notes. "Over the last six months, there was almost no customer," he said.