Mosquito fountains in Salt Lake
Civic official points to manpower shortage, residents fear dengue outbreak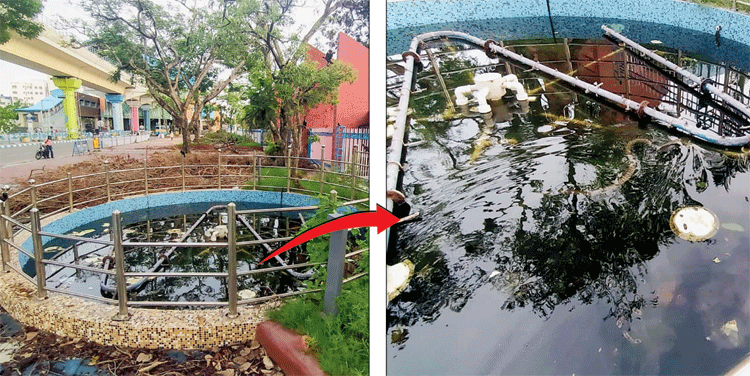 ---
|
Calcutta
|
Published 15.06.20, 10:20 PM
---
Several fountains in Salt Lake that have been lying defunct for months have turned into mosquito breeding sites following the recent spells of rain, leaving residents worried about a possible dengue outbreak.

The Telegraph spotted several such fountains — five in front of Central Park, three on Broadway and two in AE and BE blocks — on Monday afternoon. None works anymore and all had stagnant pools of water at their base.
Mosquitoes were buzzing around the structures in front of Central Park, the venue of the Book Fair for the past few years, and a snake was lying on a styrofoam plate in another. Water pouches and remnants of styrofoam plates were floating in the water, indicating no clean-up had been undertaken for a long time.
The two fountains on the recently beautified green verge that cuts across AE and BE blocks also had accumulated rainwater in them.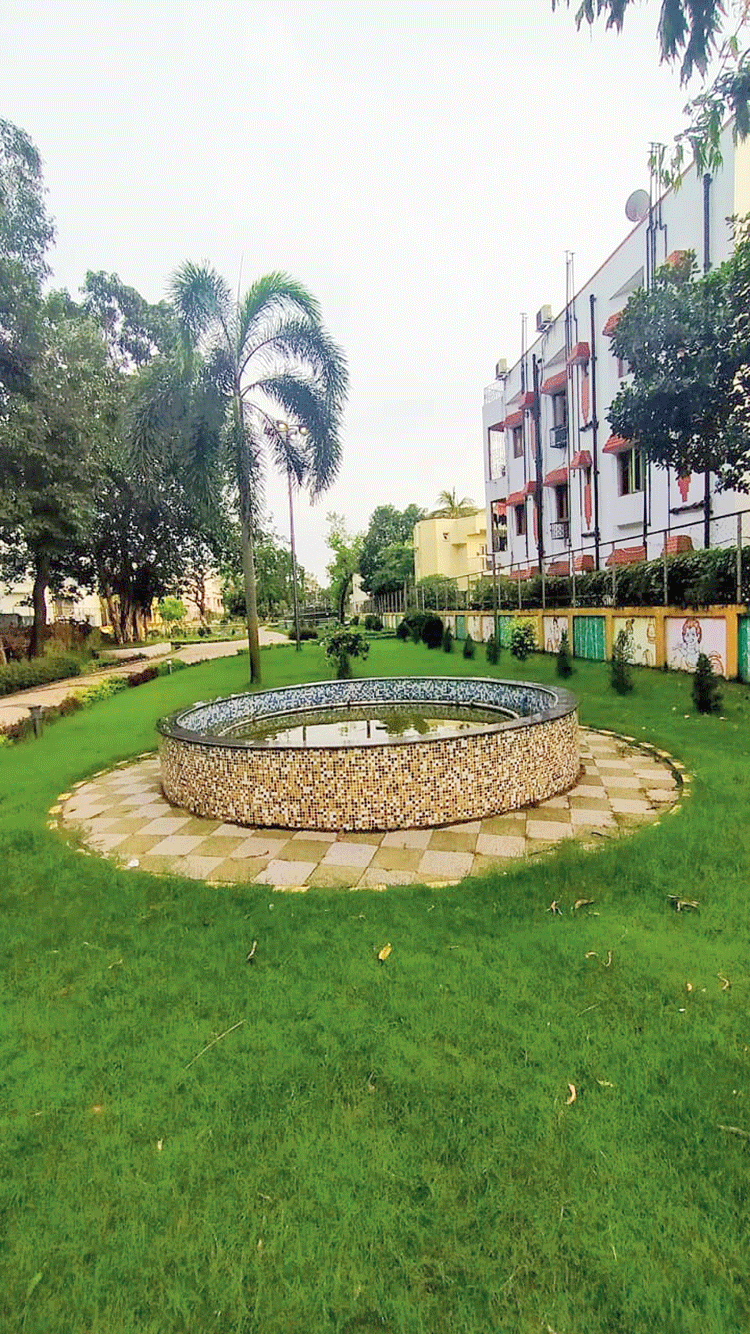 The three fountains on Broadway — on the median divider opposite gate No. 3 of the Salt Lake stadium — fared no better.
The Bidhannagar Municipal Corporation is in charge of maintenance of all infrastructure inside parks, median dividers and public spaces in the township.
An official in the civic health department said they had not yet started spraying larvicide in the three sectors of the township.
"Our health teams are busy handling the Covid-19 crisis. We are regularly being sent on door-to-door visits and are also being asked to spray disinfectants. We don't have the adequate manpower to spray larvicide as well," said the official.
Several residents said they were scared that the drastic rise in the mosquito count could lead to an outbreak of dengue.
"The fountains worked for a couple of months. Following the rain, they are now mosquito breeding grounds. We are fearing a dengue outbreak. Repeated pleas to the civic body have fallen on deaf ears. No vector-control team has been sent," said Avishek Chakraborty, a resident of AE Block.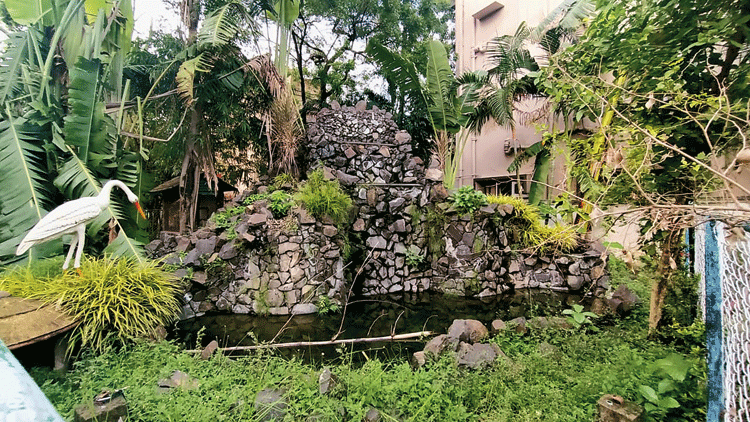 The Aedes aegypti mosquito, which transmits the dengue virus, can breed in a spoonful of water. A pool at least six feet in diameter is like a sanctuary for them.
An official of the civic body said the fountains had been turned off as there was "nobody to see them".
"The fountains were set up over the past few years as part of a beautification drive. Some of the fountains in front of Central Park were set up as decorative pieces before the Book Fair. Now, they are not being operated," said the official.
Mayor Krishna Chakraborty expressed surprise that the fountains had stopped working and promised action. "I will look into the matter immediately. We will clean up the fountains and spray larvicide," she said.