Matri Sadan vaccinates without Co-Win listing
People can walk in to these centres and receive the Covid-19 shots free of cost: BMC official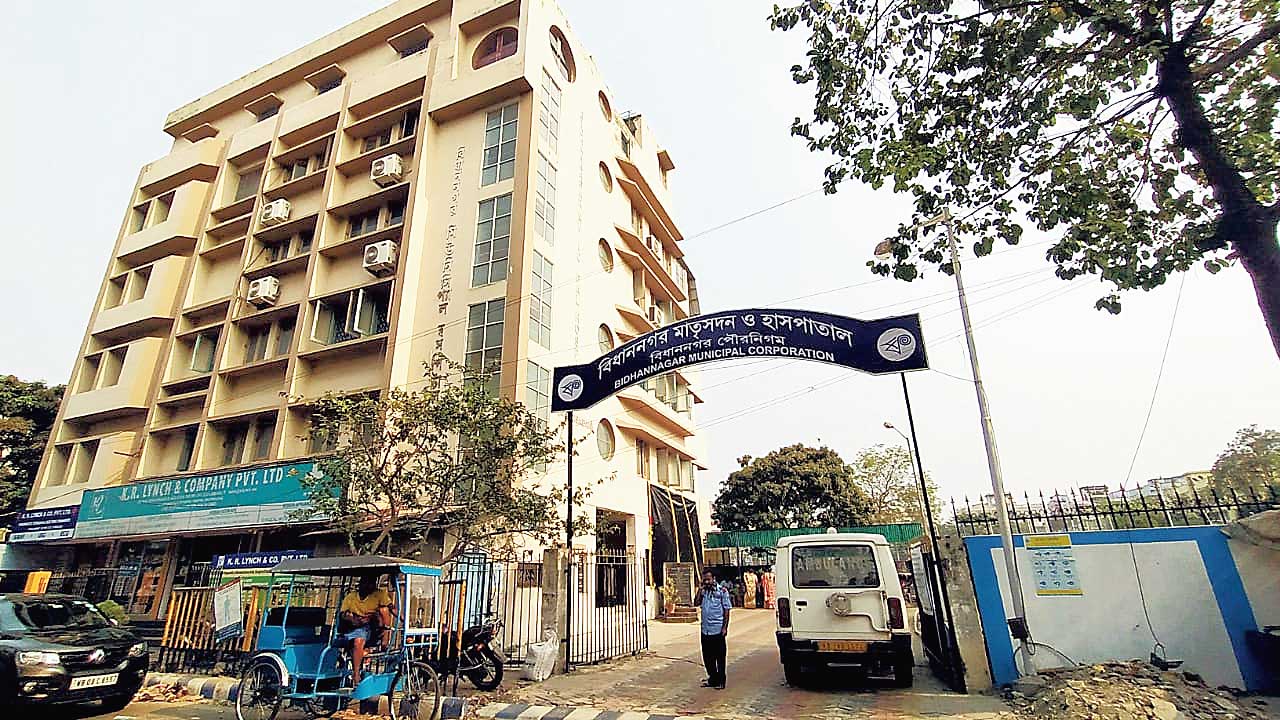 Matri Sadan, where Covid-19 vaccination is taking place unknown to most people.
Picture by Snehal Sengupta
---
Salt Lake
|
Published 12.03.21, 12:37 AM
|
---
The Bidhannagar Municipal Corporation has started at least six vaccination sites where those above 60 years and those aged between 45 and 59 with comorbidities can get Covid-19 vaccines.
Till last Sunday, there was not a single health centre run by the civic body where people in these two categories could receive the shots.
The centres that are now ready to administer Covid-19 shots include Matri Sadan in Salt Lake's EE Block, the primary healthcare centre in Duttabad, a health centre in Ashwininagar near Baguiati, the Jhautola primary health centre near Rajarhat,  Deshbandhu Nagar Hospital in Narayanpur and Vidyasagar Matrisadan o Hospital in Rajarhat.
People can walk in to these centres and receive the Covid-19 shots free of cost, an official of the Bidhannagar Municipal Corporation said.
The Telegraph Salt Lake visited two of these vaccination sites and all those who had queued up to receive the vaccines said that they had gone there after coming to know of these places through word of mouth.
Krishna Chandra Das, a 72-year-old EE Block resident, had taken the shot with his wife Jayanti, 67,at the Matri Sadan close to his home.
They had neither received a notice from the civic body nor was there any sort of awareness-building activity to let people know that a new government-run vaccine site had opened. "I stay very close to the hospital and suddenly we saw that chairs had been set up in the open area near the hospital. I walked in with my wife wondering whether the chairs were meant to seat people taking vaccines and we were pleasantly surprised when the nurse said that they had indeed started administering vaccines," said Das.
Mukti Choudhary,64, a resident of Karunamoyee Housing Estate's G block who had come to take the jab with her son Anindya, also said that they came to know from a few of their neighbours that vaccines were getting administered at Matri Sadan.
"We had no clue that a vaccine centre had opened so close by. Neighbours told us. So I brought my mother here," said Anindya.
A senior official of the Bidhannagar Municipal Corporation's health department said that they were yet to start any awareness drive about the new centres.
"We have not received any orders to start awareness programmes. I don't know if we are supposed to conduct any. Turnout is still quite low at these sites simply because people don't know about them," said the official.
Krishna Chakraborty the chairperson of the board of administrators of the civic body, said that there were plans to start awareness programmes. "The model code of conduct is in place and we cannot initiate any such activity. However we have requested the senior officials of the corporation to start an awareness campaign," said Chakraborty.
The superintendent of Matri Sadan Debiprasad Acharya admitted that the facility was not listed as a Covid-19 vaccination centre.
"We were asked to administer the vaccines to reduce the load on the Duttabad urban primary health centre centre. All those receiving vaccines here and the other sites are getting registered under the Duttabad centre," said Acharya.
A health department official also said that the corporation had set up these six new sites as a "stop-gap measure intended to give service to the people".
"None of these features on the list of authorised sites," said the official.
There are massive crowds in private nursing homes and hospitals in and around Salt Lake, like Apollo Gleneagles Hospitals, AMRI Salt Lake, ILS Hospital Salt Lake and the Calcutta Heart Clinic among others.
In contrast, the civic body-run vaccination centres are getting merely a handful of people everyday.