Lighter roster for Jadavpur University non-teaching staff
Registrar Snehamanju Basu issued a notice on Thursday, saying they would continue with the reduced work schedule from April 5 to 30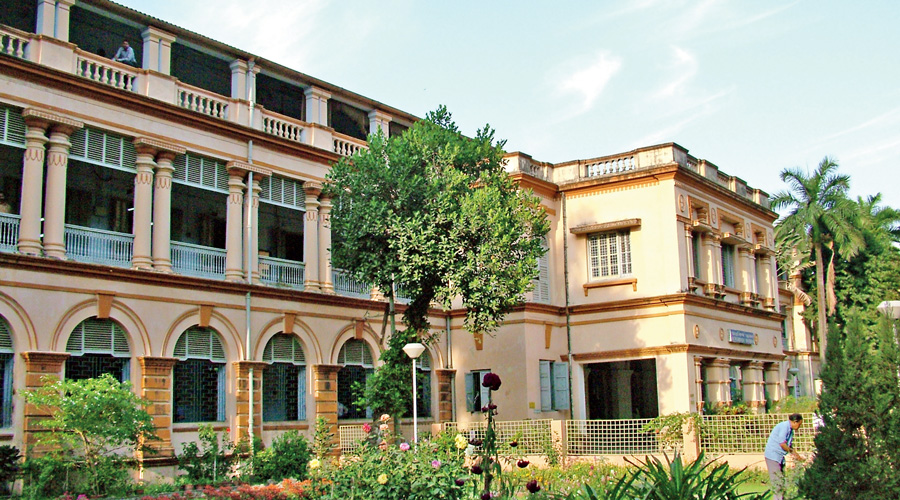 Jadavpur University
File picture
---
Jadavpur
|
Published 02.04.21, 01:26 AM
|
---
Jadavpur University has told its non-teaching employees that they can attend office on the campus three days a week, instead of five as told earlier, following a sharp rise in Covid cases.
JU registrar Snehamanju Basu issued a notice on Thursday, saying they would continue with the reduced work schedule from April 5 to 30. The schedule for May will be decided later, based on the situation then.
The university had asked all its employees to attend office on all working days from February 9 because of the high volume of pending work.
The registrar's notice, issued following a plea from employees, says: "In view of increasing trends of Covid-19 pandemic, all non-teaching staff members of the university are requested to be present at the office at least thrice a week. However, university will remain open on all working days." 
The heads of the offices/sections have been asked to prepare the roster according to the new schedule.
Basu said employees had appealed for their reduced presence on the campus because of the spike in Covid cases.
"Several employees recently tested positive for Covid and were admitted to hospital. This heightened their anxiety. Aurobindo Bhavan, the administrative headquarters of the university, had to shut down last year for a week for sanitisation after a number of employees tested positive," he said.
An official of the university said non-teaching employees had appealed for pick-up and drop-off service so they could avoid public transport.
"We have over 1,000 non-teaching employees. It is not possible for the university to provide the service for such a large group. The rising prices of fuel make it even more difficult," he said.
A portion of the non-teaching staff has been assigned election duty. Now that the remaining work force will attend office for fewer days, the administrative functions of the university may hamper.
"We have to somehow manage because health concerns cannot be ignored," he said.
The university did not hold the convocation last year as a precaution against Covid-19.
The students and teachers have been staying away from the campus because the government has not yet allowed resumption of in-person classes.