La Martiniere for Boys links pupils' entry to Covid report
Public health experts question condition, say negative test can lose relevance the following day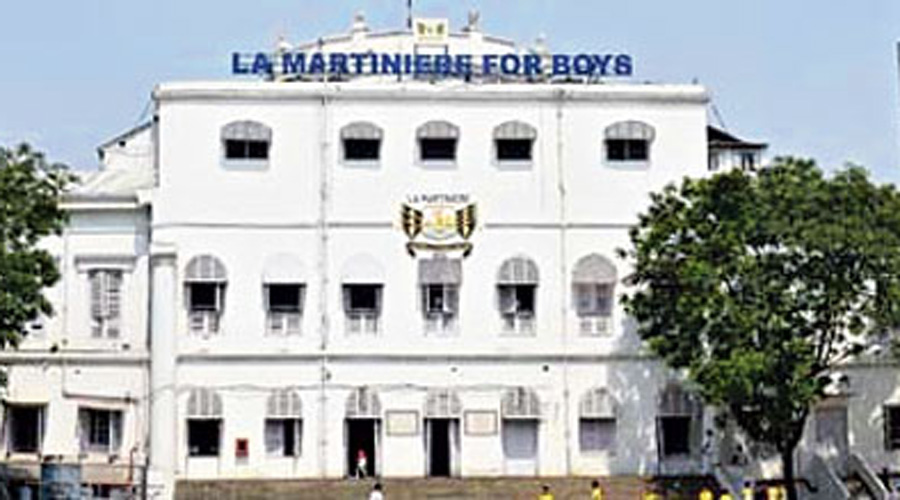 ---
|
Calcutta
|
Published 09.02.21, 02:23 AM
---
La Martiniere for Boys has said students from Classes IX to XII will be allowed on the campus to attend classes only if they test negative for Covid-19.
The RT PCR test for Covid has to be performed three days before the resumption of in-person classes and the reports have to be sent to the school authorities by February 14.
The announcement has led to anxiety among many parents. Public health experts say such a move is unlikely to be very effective at an institute where students are travelling every day.
"A person testing negative can catch the virus the next day. Being in possession of a negative test report does not mean much," a health expert said.
"Please note students with a negative COVID 19-RTPCR report will only be permitted to attend these offline classes," the consent form for offline/ contact classes of the school says.
It asks parents to sign an undertaking that says: "We/I will ensure that my son/ward will undergo COVID-19 RTPCR test three days prior to the commencement of these offline classes. This report will be emailed to the Class Teacher latest by Sunday, 14th February, 2021."
The state government has allowed reopening of schools for students of Classes IX to XII from February 12.
A notice signed by John Rafi, the principal of La Martiniere for Boys, said: "This is to inform you that the School Administration, as per the Directives from the State Government, has decided to commence with offline/contact revision, doubt clearing and practical classes for pupils of classes 9 to 12 from Monday, 15th February, 2021."
Several other schools are also considering asking students to get tested but doctors warned it would only lead to unnecessary paranoia among students and their parents.
Public health expert Abhijit Chowdhury said asking students to get a test done is more "an expression of paranoia than a decision based on science".
"There is no scientific basis behind asking students to come with a negative Covid report. A student may get Covid outside of school after the first day," he said. "How many times will a student have to undergo the test? You cannot ask a student to undergo a test every day."
When asked about the school's decision, Supriyo Dhar, the secretary of the La Martiniere schools in the city, said: "Initially, we are taking all precautions. If something develops subsequently, we will see and cross the bridge as it comes."
The school in the notice has said that the authorities had taken all precautions, and all protocols and SOPs for Covid-19, as specified by the government, will be followed.
"Please understand that, in spite of all these procedures and measures, the school administration cannot guarantee that the students will not be exposed and/or infected by the Covid 19 Virus," the notice signed by the principal says.
The school has said the annual examinations for Classes IX and XI will be held online as scheduled.
Rehearsal examinations for Classes X and XII have been deferred, the notice says. "These will be held onsite, and dates will be notified in due course of time."
The notice also mentions: "In case you find any Covid 19 symptoms in your ward, you are to immediately notify the School Administration and stop sending your ward for further classes."