La Martiniere for Boys gives exam dates for X, XII
More schools ready and keen on practicals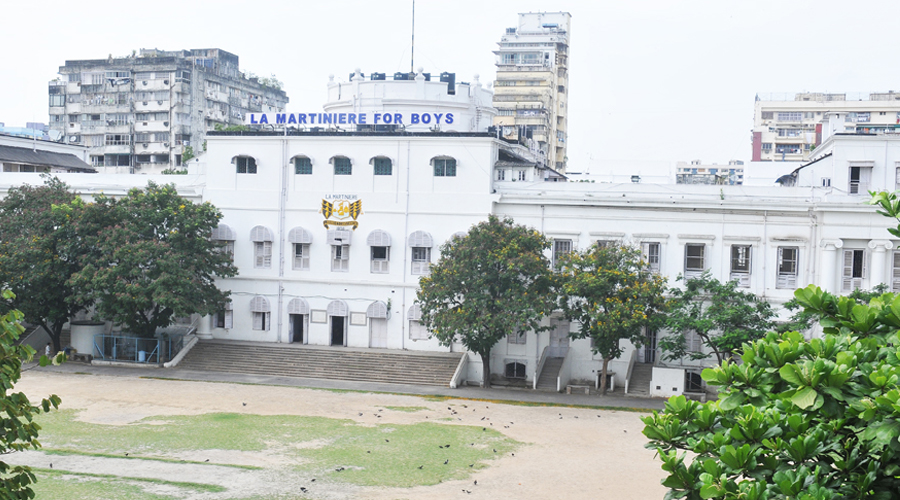 ---
|
Calcutta
|
Published 23.01.21, 01:29 AM
---
La Martiniere for Boys has gone ahead and announced dates for exams to be held on the campus. Several other schools are ready with their calendar, too, but are holding back from announcing the dates because the state government is yet to give a nod.
In a notice for Classes X and XII, La Martiniere for Boys said on-site rehearsal exams for Class X will be held from February 22 to March 5; and on-site rehearsal exams for Class XII from Thursday, February 18 to 20 and from March 1 to 5, "but both are subject to directives from the state government and parental consent."
The exam schedule will follow, said the notice signed by principal John Rafi and sent out late on Thursday.
Traditionally, La Martiniere for Boys informs students about exam dates at least a month in advance.
Schools like St James' and South Point, too, are ready with their schedules for holding on-campus practicals and rehearsal exams for Classes X and XII.
La Martiniere for Girls plans to hold rehearsal exams for Classes X and XII on the campus.
Don Bosco Park Circus is considering calling students to the campus for practicals from mid-February.
But the state government is yet to make any announcement about when they plan to ask schools to reopen.
All schools have been closed since March last year as a precaution against Covid.
Education minister Partha Chatterjee and school education secretary Manish Jain did not respond to calls or messages from The Telegraph.
The chief executive and secretary of the Council for the Indian School Certification Examinations (CISCE), Gerry Arathoon, had earlier told Metro that schools would need two months of on-campus classes before board exams could be held.
"It's high time those appearing for board exams came to school for offline classes. We have prepared the time-table and we are waiting for the government's go-ahead. We need to have practicals, revision classes and then rehearsal exams," said Terence Ireland, the principal of St James'.
In most schools, students have not written a full-length paper for close to a year.
"Students need to practise writing for two-three hours at a stretch," said Rupkatha Sarkar, the principal of La Martiniere for Girls. "We will have on-campus rehearsals for Classes X and XII as and when we receive government notification."
St James' has been conducting practicals where teachers show the experiments from the lab to students at home. "It is not enough but it is the best we can do," Ireland said.
Usually, every year students attend eight to nine months of practicals but this time there have been none so far.
"Students should at least come for a month-and-a-half for practicals. We are thinking of mid-February but we are also hoping that the government will come out with some directives by end-January," said Father Bikash Mondal, the principal of Don Bosco Park Circus.
Students of classes X and XII can be called in groups in a staggered way, school heads said.
St Augustine's Day School Barrackpore said they were ready to reopen as soon as the government gives a nod.
"Parents of Classes X and XII have approached us to call students for practicals and some classes," said Sujoy Biswas, the principal of Rammohan Mission High School.
"Our schedule is ready in the hope that in February we will be allowed to reopen for Classes IX to XII. But we cannot do anything without the government's approval," said Krishna Damani, a trustee of South Point, a CBSE school.