Calcutta's landmark edifices illuminate in blue
Unicef's #Goblue initiative aimed at raising awareness about the impact of the Covid pandemic on children's lives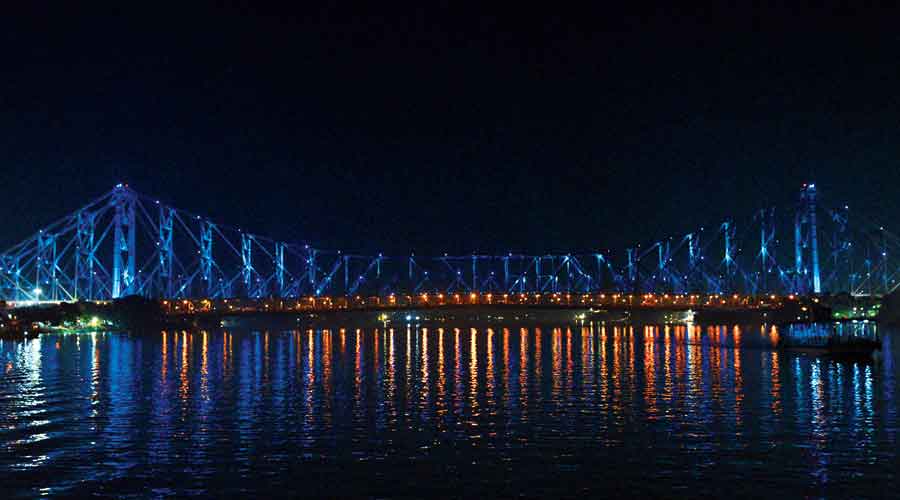 ---
Calcutta
|
Published 21.11.20, 03:51 AM
|
---
Some of the city's landmark edifices were illuminated in blue on Friday to show support for child rights and to raise awareness about the impact of the Covid pandemic on children's lives.
The #Goblue campaign is an initiative of the Unicef, in association with governments across the globe, to mark World Children's Day on Friday as a global day "of action for children, by children".
The day marks the adoption of the United Nations Convention on the Rights of the Child on November 20, 1989.
The Howrah bridge, Nehru Children's Museum, Birla Industrial & Technological Museum and the office of the West Bengal Commission for Protection of Child Rights are some of the buildings that went blue on Friday. The illumination in blue will remain on Saturday, too.
"This day holds significance as we reinforce our commitment to children's rights and reimagine a world where children are heard and can lead. Today, in the midst of the pandemic, we need to collectively work around issues affecting children to ensure a sustainable future for every child," said Mohammad Mohiuddin, the chief of the Unicef field office for Bengal.
"We would like to extend acknowledgement to various government departments that came forward to support the #GoBlue campaign in which iconic structures, landmarks  and public buildings across Calcutta will join in the global campaign in solidarity for child rights and the impact of Covid-19 and climate change on their lives."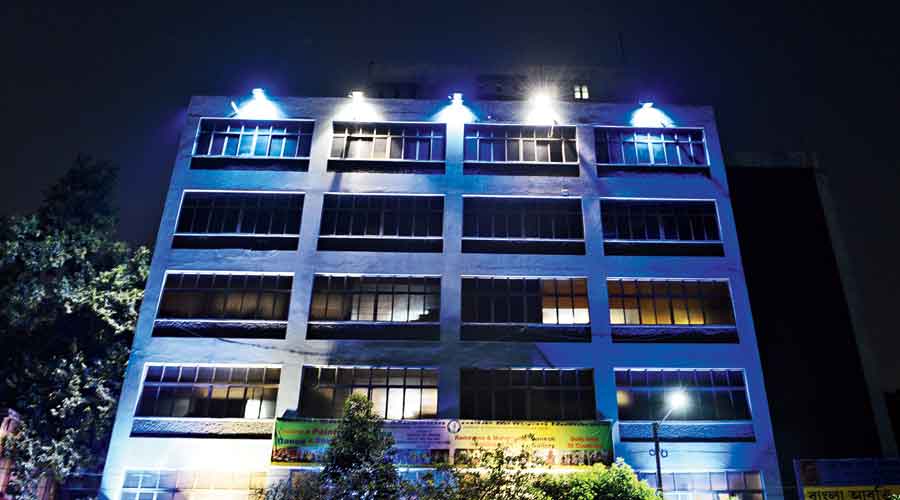 The Covid pandemic raging across the globe has made it necessary for everyone — adults and children alike — to wear masks. But being masked does not mean one should be muted.
"Children will be masked but not muted. Children have a right to learn and go to school and they have a right to lead and participate in forums where their issues are being addressed and decisions taken. That is what we are working on in the state, India and globally," said Suchorita Bardhan, communication specialist 1, Communication Advocacy Partnerships, at the Unicef office in Bengal.
"Children's voices need to be heard both in the school and the community," she said.
The pandemic has forced children to stay indoors and it has detached them from school as well.
While students in urban areas have access to online education, many of those in remote areas are deprived of that as well because of circumstances and financial challenges.
Bardhan said the United Nations Convention on the Rights of the Child, signed by nations across the world, brought together all initiatives of child rights on one platform. "The blue colour came to be used successively and has come to become synonymous with child rights and hence the #GoBlue campaign," she said.