Calcutta weather: 24 hours late, it pours and floods
Strong southerly winds from the Bay and the monsoon trough passing over Digha led to the formation of many small shells that brought the rain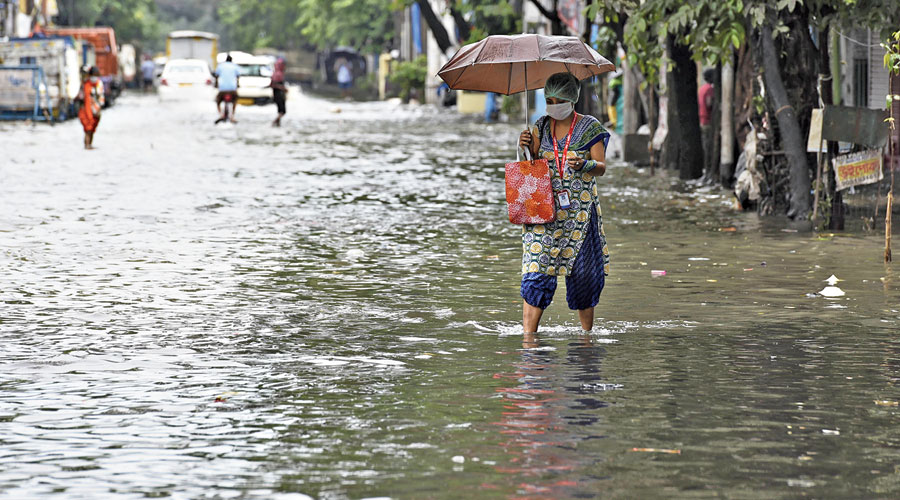 ---
|
Calcutta
|
Published 28.08.20, 03:38 AM
---
It rained heavily on Thursday, more than 24 hours after it was supposed to according to the weather office, leading to several roads being waterlogged.
Strong southerly winds from the Bay and the monsoon trough passing over Digha led to the formation of many small shells that brought the rain, a Met official said.
Citing the formation of a low-pressure area over the Bay, the Met office had predicted heavy rain in the city from Monday. The latest forecast on Tuesday evening warned of heavy rain in the city after midnight by when the system was expected to pass over Calcutta's outskirts. But a drizzle or two was all the city received throughout Tuesday night and Wednesday morning.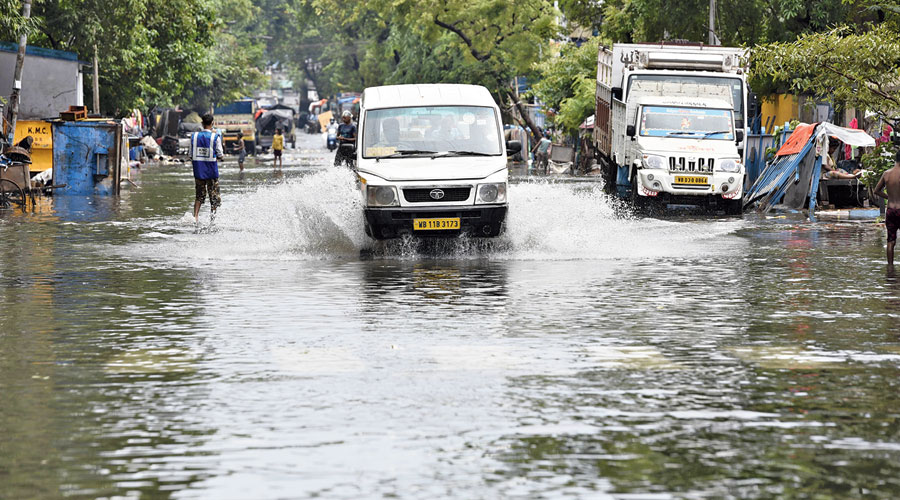 The system deviated from the path it was supposed to take and took a northwesterly direction, past Odisha and adjoining regions, leading to heavy rain in those areas, the Met official said.
"It was too far from Calcutta to have an impact. On Thursday afternoon, the system was in south Jharkhand. The rain that came down on South and North 24-Parganas, Calcutta, Howrah and Hooghly from Wednesday night was triggered by the formation of local clouds because of strong southerly winds," G.K. Das, the director of IMD, Calcutta, said.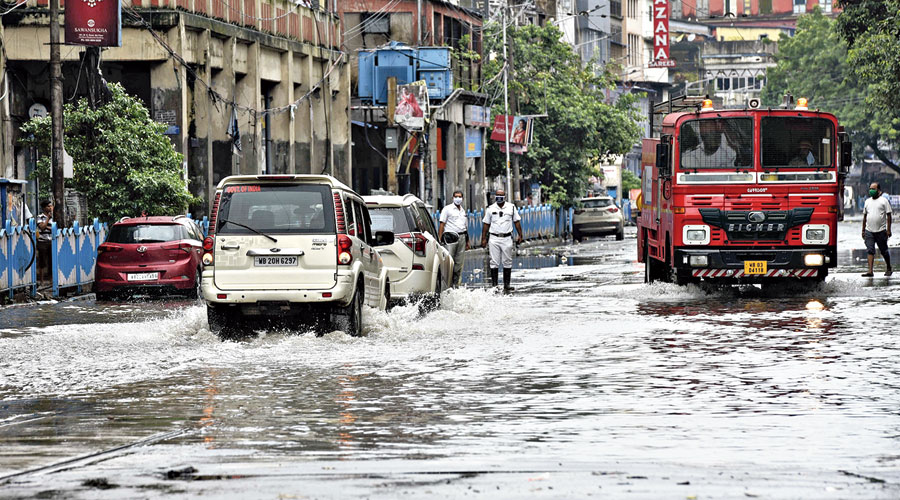 The monsoon trough, which was passing over Digha, contributed to the cloud formation, he said.
The weather in Calcutta is set to improve from Friday, Das said.
It was hot and dry for the better part of Wednesday, like the previous two days. A light drizzle started in the night. As the night progressed, the rain became stronger. In phases, the showers lasted well into the early hours of Thursday. After a gap in the morning, the city saw intermittent showers in the afternoon.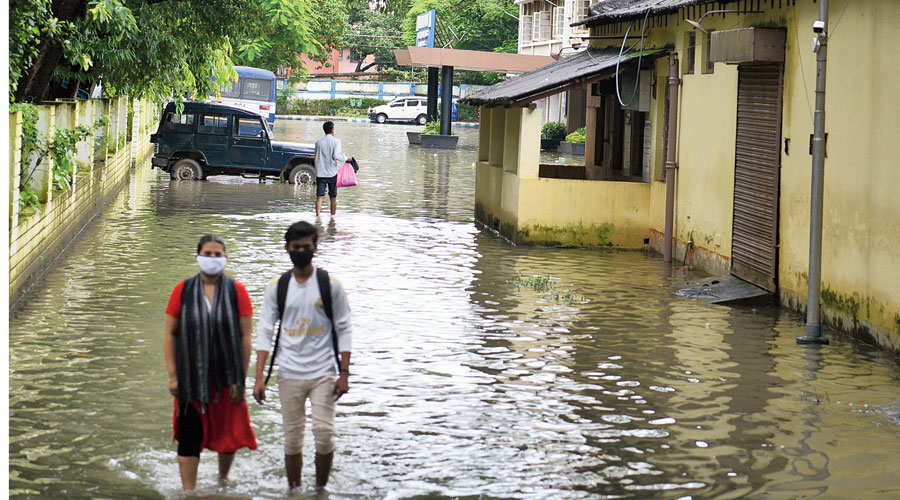 The Met office recorded around 50mm of rain in Alipore between Tuesday night and Thursday afternoon.
Santoshpur Jora bridge was among the wettest areas, registering 74mm of rain between 4pm on Wednesday and 4pm on Thursday, according to data collected from the civic body's pumping station. Patuli and New Market received 70mm each, Cossipore 50mm and Dum Dum 48mm in the same period, the civic body's data showed.
The soft targets in the city were not spared.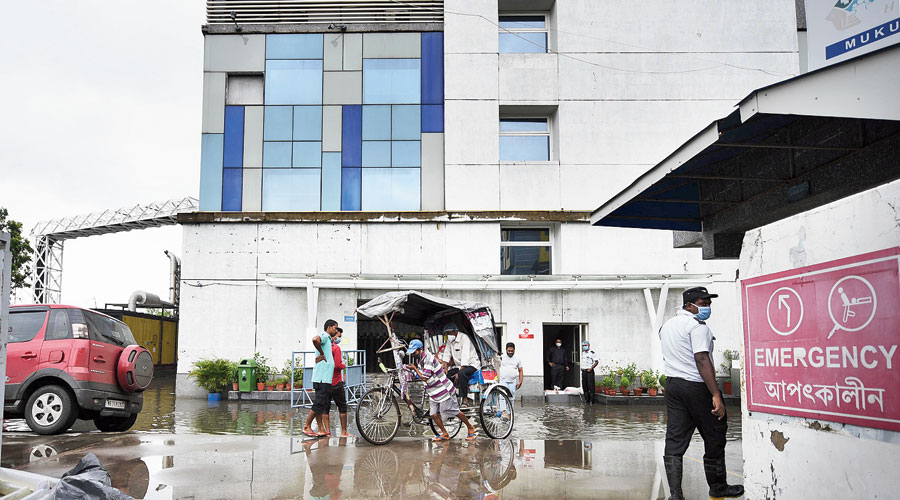 Around 11am on Thursday, several stretches of Amherst Street, Thanthania and Muktaram Babu Street in the north had ankle-deep water. In the south, some areas in Kidderpore and Tangra were waterlogged.
But there were no traffic snarls as it was a complete lockdown on Thursday.
"The showers coincided with high tide in the Hooghly. The lock gates were shut and the water flooded some low-lying areas. But portable pumps were used and the water was cleared within a few hours," Tarak Singh, a member of the CMC's board of administrators in charge of drainage, said.