Calcutta bus, minibus forum to seek PM's help
Fuel comprises almost 60 per cent of the expenditure and the escalating diesel price has left them in the lurch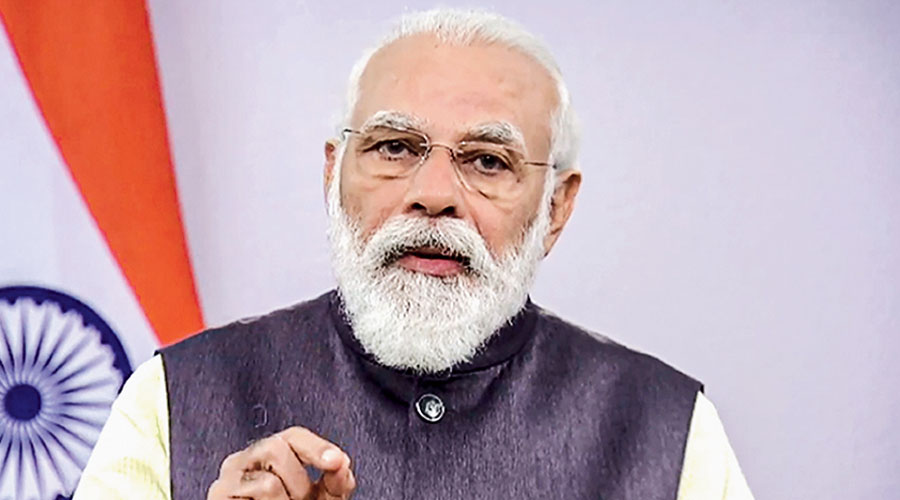 Prime Minister Narendra Modi
PTI
---
Calcutta
|
Published 10.09.20, 03:03 AM
|
---
A forum of private bus and minibus operators in Calcutta has decided to write to Prime Minister Narendra Modi demanding the Centre ensures diesel price drops and offer them financial relief.
The price of diesel was Rs 76.66 a litre in Calcutta on Wednesday. In June it was Rs 65.62 a litre. The impact has been felt across the board with prices of vegetables and other items soaring.
Bus and minibus operators said they had been hit the worst. Fuel comprises almost 60 per cent of the expenditure and the escalating diesel price has left them in the lurch, many said. The state government has refused to revise the existing fares and many have defaulted on their vehicle EMI payments.
"There has been a drop in ticket sales by almost 60 per cent. So what will a bus owner earn to pay his EMIs? State can run buses on subsidy. But we can't," Tapan Bandyopadhayay of the Joint Council of Bus Syndicates said. "The Centre must intervene. We want a waiver on insurance premium and a temporary waiver of EMIs so that those with vehicle loans are not blacklisted."
At a meeting of bus and minibus owners and operators on Wednesday, representatives of various unions decided that apart from writing to Modi, they would make similar appeals to Union finance minister Nirmala Sitharaman and transport minister Nitin Gadkari.
"Why won't we be considered a part of the small or micro industry? Why can't the Centre give us some sops?" Swapan Ghosh, the joint secretary of the Minibus Operators Coordination Committee, asked.