Inside furniture: stolen Rs 7 crore from NRI
Cops in London had probed the complaint and found the money had been transferred into a Calcutta private bank account and to at least 35 accounts —nationalised as well as private — across the city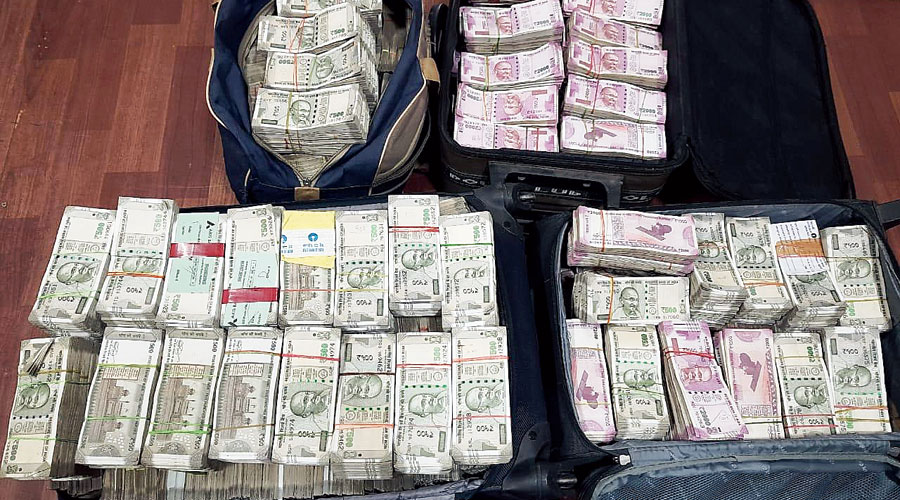 ---
|
Behala
|
Published 02.10.20, 01:24 AM
---
Two men were arrested in the city earlier this week in connection with illegal money transfers from an NRI's bank account to several bank accounts in Calcutta, police said.
Around Rs 7 crore, believed to be the money from the transfers, was found stashed inside furniture in a Behala home, the police said.
Cops in London had investigated the NRI's complaint and found the money had been transferred into a private bank account in Calcutta and thereafter to at least 35 accounts —nationalised as well as private — across the city.
The private bank lodged a complaint with Shakespeare Sarani police station on August 11 on being alerted about the fraud by the London cops, the police said.
Based on the complaint, officers of the anti-bank fraud section in Lalbazar started investigating the matter and found at least four men often called NRIs to tell them that their debit cards would be blocked for want of KYC documents.
"They used to send the NRIs a link and ask them to key in their details through the link. Since it was a phishing link, the banking details of the cards used to get compromised," an officer said.
The NRI who had reported the matter apparently lost Rs 85 lakh this way. During investigation it became apparent the gang had cheated several people and the money could run into crores.
Cops have arrested Gourab Sathwani and Arun Shaw in this connection. At least two others involved in the racket are at large, the police said.
Their modus operandi has an uncanny similarity with the Jamtara gang who target people across the country on the phone, posing as bank officials.
"Just like the Jamtara gang who transfer money through multiple e-wallets and accounts before withdrawing it from an ATM, this gang, too, followed a similar process. One of them was identified in the CCTV footage of an ATM kiosk where money used to be withdrawn regularly," an officer said.
The two have been booked for cheating, fraud, forgery and criminal conspiracy.
Based on their statement, cops on Wednesday searched a flat in Behala and seized Rs 6.95 crore hidden inside cupboards, mattresses and chair cushions.
Both have been sent to police custody.