Gym trainer held for threat call to Shiv Sena MP Sanjay Raut
The arrest comes in the middle of a tussle between Kangana and the Maharashtra administration where the city's civic body demolished a portion of her bungalow citing 'illegal alterations'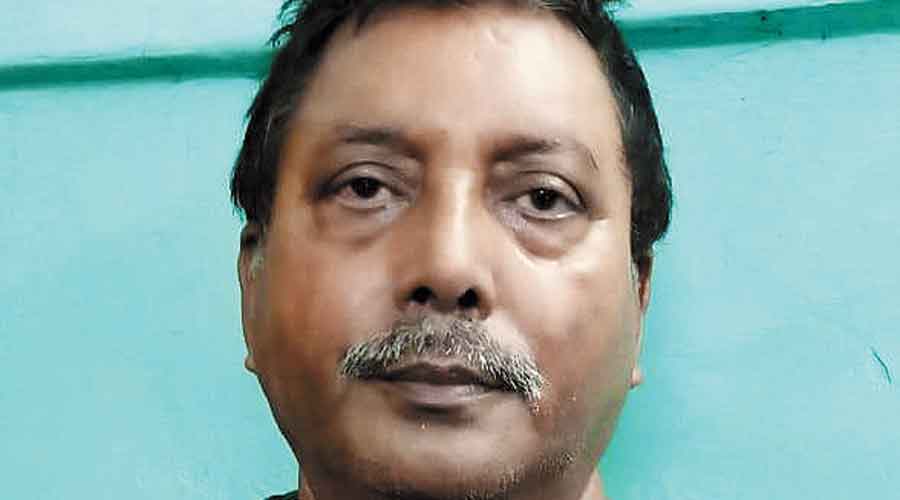 Palash Bose
Telegraph picture
---
Tollygunge
|
Published 12.09.20, 02:41 AM
|
---
A man in his early 50s who works as a gym instructor in Tollygunge was arrested by Mumbai police on Thursday night for allegedly making a threat call to Shiv Sena MP Sanjay Raut using a Dubai-registered SIM card.
Palash Bose, a resident of Russa Road, who is said to have identified himself as a fan of Bollywood actress Kangana Ranaut to the MP, has been booked under Section 505 of the Indian Penal Code, which deals with the offence of incitement of any class or community of persons to commit any offence against any other class or community, and the Criminal Law Amendment Act.
If convicted, Bose can be imprisoned for up to three years.
The arrest comes in the middle of a tussle between Kangana and the Maharashtra administration, during which she has allegedly foul-mouthed Mumbai and the city's civic body demolished a portion of her bungalow citing "illegal alterations".
According to the details shared with Calcutta police, Bose had allegedly tried to call Raut thrice using a Dubai-registered SIM card between September 2 and 8 but could connect with the MP only once.
"Bose had allegedly told the MP to stop poking his nose in the Sushant Singh Rajput matter and stop disturbing Kangana Ranaut. He had also claimed that he was calling on behalf of Dawood Ibrahim," said an officer of Calcutta police.
The city police ran a check and came to know that Bose had worked in Dubai as a gym instructor for 18 years before returning to Calcutta in 2018. Currently, he is working at a gym in Tollygunge.
Bose was produced at Alipore court on Friday and Mumbai police were given his transit remand for four days.
Anirban Guha Thakurta, one of the two lawyers appearing for Bose, said: "How could Mumbai police conclude (that Bose had made the calls) without any forensic tests and reports on the IP address from where the Internet calls were made?"
The police said three SIM cards, including two registered in Dubai, have been seized from Bose.