Every bit counts in fight against Covid-19
The Bengal has set out to provide a common platform for individuals and institutions wishing to donate or contribute essential items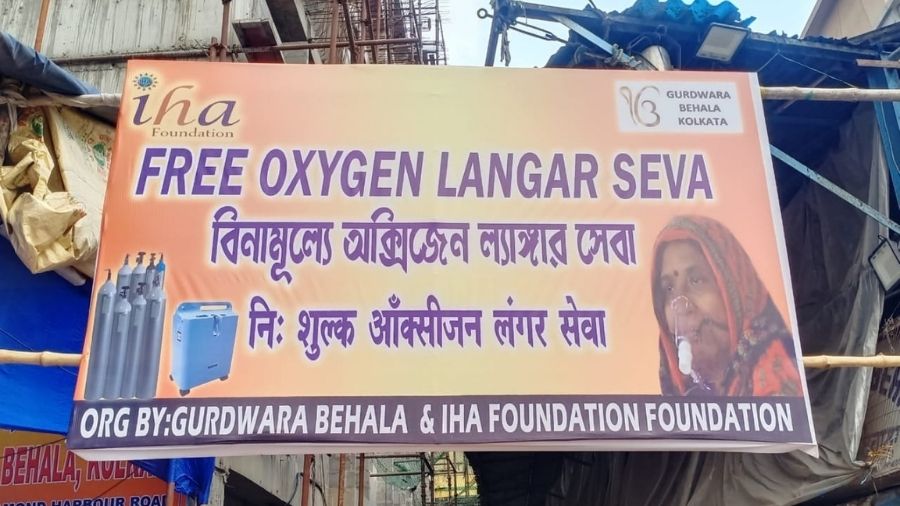 ---
Published 16.05.21, 09:55 AM
|
---
As the second wave of the pandemic continues to surge, citizen groups are coming to the fore to help organise relief and medical aid. The Bengal, an organisation involved in various socio-cultural projects and community activities, has set out to provide a common platform for individuals and institutions wishing to donate or contribute essential items required for Covid-19 care. 
The mission is to support those who are working tirelessly on the frontline and be the coordinators between the donor and the receiver. "A lot of people reached out to us and expressed their eagerness to donate in kind but didn't know how to go about it. That was the idea behind this initiative," said Esha Dutta, a committee member for the project.
As a case in point, the initiative has supported Gurdwara Behala and IHA Foundation in the 'Free Oxygen Langar Seva' on the Gurdwara premises by Satnam Singh Ahluwalia and Gurbir Kaur Ahluwalia. Their mobile service has also been activated to reach those in need, with requests being made through their social media page. 
"When we go back in history, especially during the Bengal plague, Sister Nivedita, Rabindranath Tagore and many others came out to help and support people in distress. The second wave is terrible for all of us, but a lot of people are desperately trying to help others in need," said Goutam Ghose, veteran filmmaker and working president of The Bengal.
Donations are coming in the form of "PPE Kits, unused medicines, oximeters and even bed-linen" as "every bit of help counts", says Nilanjanaa Senguptaa, a key coordinator for the initiative. 
And anyone can make it count. Take Manisha Rampuria, a homemaker, who has already mobilised oxygen and other essential items for the cause. "From a biscuit box to a sanitiser to bedsheets, nothing goes to waste. Let's all do our bit because if not now then when?" she asks.