Cyclone Yaas delays arrival of Covid vaccine doses in Calcutta
The flight operations were suspended from 8am till 6.30pm on Wednesday as a precautionary measure against the storm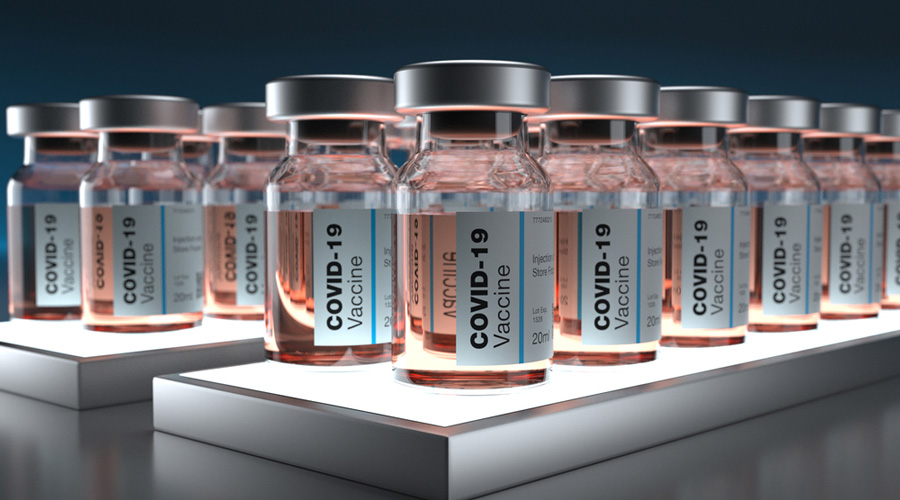 Two consignments of vaccines were scheduled to arrive at Calcutta airport on Wednesday.
Shutterstock
---
Calcutta
|
Published 28.05.21, 03:14 AM
|
---
Cyclone Yaas has deferred the arrival of more than 50,000 Covid vaccine doses in Calcutta that have been procured by two private hospitals.
Two consignments of vaccines — 50,000 doses of Covishield for Rabindranath Tagore International Institute of Cardiac Sciences and 2,500 doses of Covaxin for Charnock Hospital — were scheduled to arrive at Calcutta airport on Wednesday.
However, the flight operations were suspended from 8am till 6.30pm on Wednesday as a precautionary measure against the storm. Airport sources said only three flights took off and four arrived at the airport throughout Wednesday.
"The consignment of 50,000 doses of Covishield were supposed to arrive on Wednesday from Pune. We had planned to resume vaccination from Thursday. However, it got delayed by a day," said R. Venkatesh, regional director (east) of Narayana Health of which the RN Tagore hospital is a flagship unit. The vaccine doses are now supposed to arrive early on Friday.
"We are planning to resume vaccination from Friday afternoon," said Venkatesh. He said there are 8,000 recipients of the second dose. Along with them, the hospital would also administer first doses to those above 18 years. The hospital had stopped the vaccination drive from May 1 because of lack of supply.
Charnock Hospital received 2,500 doses of Covaxin from Hyderabad on Thursday afternoon. "The consignment was scheduled to arrive on Wednesday but the courier company informed us that it would be delayed by a day because of the cyclone," said Ipsita Kundu, the CEO of the hospital.
She said the vaccination that had stopped for almost a week, would resume from Saturday.
Another private healthcare unit, Fortis Hospital, will start vaccination from Friday, said a senior official of the hospital.
"We opened 100 slots on Thursday and they were booked within minutes. We are offering first doses to anyone above 18 years. We are also offering second doses to the recipients who are due," said Richa Singh Debgupta, the chief of strategy and operations at Fortis Healthcare.
"We have received 40,000 doses of Covishield and 17,000 doses of Covaxin. We are doing vaccination in workplaces, housing complexes and also at our hospital," she added.
The hospital would try to increase the volume of vaccination to 300 Covishield doses every day, she added.
With the current stock, the hospital would be able to carry on vaccination for a fortnight. It is expecting another 50,000 doses of Covishield next month.
Among the government facilities, the Calcutta Municipal Corporation will again start offering first doses to anyone above 45 years even if they are not among the priority groups like hawkers, transport workers and others.
The bookings can be done through a WhatsApp chatbot from 11am on Friday.
The priority groups will be vaccinated at specific centres.