Cyclone Amphan: We were scared to go near the window
'First I saw the chandelier shaking and then soon, the entire 5000sq ft apartment was literally trembling'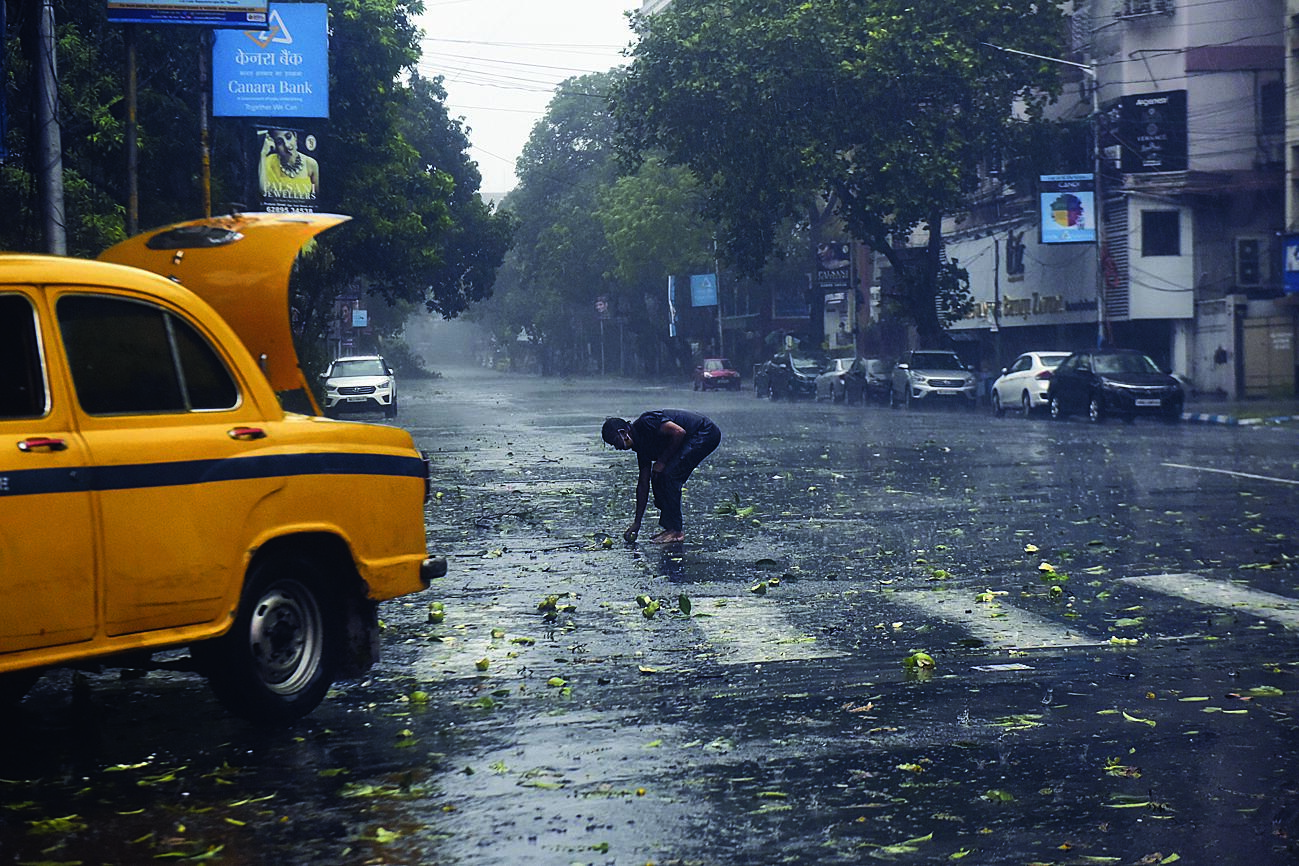 ---
|
Calcutta
|
Published 21.05.20, 01:31 AM
---
Nitin Maheswari, 43, businessman
Resident of Urbana, 33rd floor, Tower Two
The entire day we were scared about the precarious condition of the window hinges, the construction of the sliding doors and windows.
Initially it was not scary. I can have an almost 360-degree view of the city from my window and it's a beautiful view. But when this actually started, I was even scared to go near the window.
The windows were shaking and making a rattling sound as if they will burst any moment.
Initially the only damage I could notice was on the roof of the club house.
But gradually we started to understand its impact.
First I saw the chandelier shaking and then soon, the entire 5000sq ft apartment was literally trembling.
In the meantime, I learnt through a WhatsApp message that a false ceiling had come off in one of my neighbour's apartment on the 37th floor.
Another neighbour, who lives on the 14th floor of our housing complex, shared photographs of his room with a smashed window. It was very scary. I think I was comparatively lucky.
My wife, our son, my 70-year-old mother, who was recently hospitalised, and my uncle and aunt, who had come to visit my ailing mother and got stranded here because of the lockdown forced by the coronavirus, have been staying in the two apartments we have on the 33rd floor.