Storm kills 19 in Calcutta
Bodies found strewn on roads, floating on flooded streets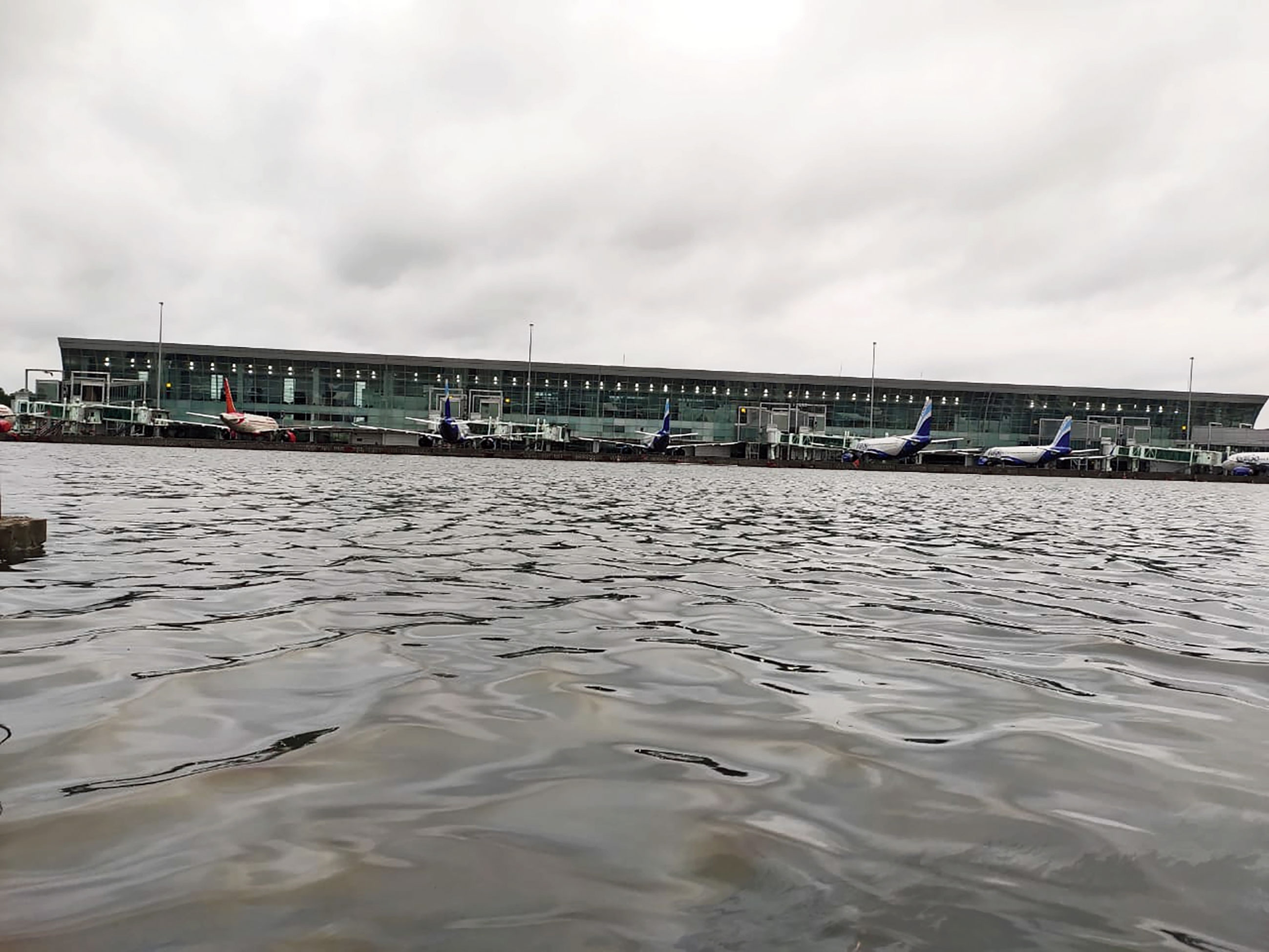 ---
|
Calcutta
|
Published 21.05.20, 09:34 PM
---
Cyclone Amphan has killed at least 76 people across south Bengal, 19 of them in Calcutta.
Most of the victims died of electrocution, after being crushed under uprooted trees and branches or after being hit by flying objects during the storm on Wednesday.
"Seventy-two people have died across the state because of Amphan. Calcutta police commissioner has informed me that the death toll in the city is 15 till now," chief minister Mamata Banerjee said on Thursday afternoon, while announcing a compensation of Rs 2.5 lakh for the next of kin of the victims.
Later in the evening, the joint commissioner (headquarters) of Calcutta police, Subhankar Sinha Sarkar, said: "Total 19 bodies have been found. Out of which, four are still unidentified (till around 9pm). The cause of death can be known after the post-mortem report comes."
Bodies were found strewn on the roads and floating on waterlogged streets at several places in the city on Thursday morning.
One of them was found near Calcutta Club and one on a footpath near SSKM Hospital. The identity of both was yet to be ascertained, police said.
Three deaths were reported on Noor Ali Lane, Anjuman Road and Syed Amir Ali Avenue in the Beniapukur area, close to Park Circus.
One person died on Ripon Street, while five deaths were reported in the Parnasree area. Some of the victims in Parnasree were found floating on waterlogged streets.
Deaths were also reported in Taltala, Watgunge, Maniktala, Girish Park, Regent Park and Karaya.
"It appeared that the people whose bodies were found floating had died of electrocution. But the possibility of being hit by any flying object and then getting drowned in the water could not be ruled out," said a senior police officer in the city police headquarters.
Several officers said they could not recall the last time a natural calamity had left such a trail of devastation — in terms of life and property in the city.
More than a dozen people died because of wall collapse, electrocution and being hit by tree branches in the adjoining commissionerates of Calcutta, such as Howrah, Barrackpore and Chandernagore.
The following people died in the city when Amphan was gusting through it
Md. Tahid Alam, 9/1 Noor Ali Lane, Kolkata-14, under Beniapukur police station
Golam Khalid, 3/H/12 Anjuman Road, Kolkata-14, under Beniapukur police station
Sahabad Beg, 28/H/10, Sir Syed Ahmed Road, Kolkata-14, under Beniapukur police station
Md. Rashid, 47 Taltala Lane, Kolkata-14, under Taltala police station
Yusuf Khan, 86 Ripon Street, Kolkata-16, under Park Street police station
Pintu Gayen, 172 Bechu Chatterjee Street, Kolkata-34, under Parnasree police station
Parneet Singh Sethi, 1266 Bhupen Banerjee Road, Kolkata-60, under Parnasree police station
Alakh Niranjan Singh, A/13/1/1 Subhas Marg, Maslabari, Kolkata-60, under Parnasree police station
Ranjan Sarkar, 73B Banerjee Pally, Kolkata-60, under Parnasree police station
Balbant Kr. Singh, near Parnasree pond, under Parnasree police station
Rahul Adhikary, 1/1 Kashmohal Street, Kolkata-6, under Maniktala police station
Md. Faruque, 13B Kabitirtha Sarani, Watgunge police station
Pintu Biswas, 46 MB Sarani, Regent Park police station
Kamala Biswas, 46 MB Sarani, under Regent Park police station
Meher Jansar, 66/H/14 Tiljala Masjid Bari Lane, under Karaya police station
Unidentified male body found near 109 Muktaram Babu Street, under Girish Park police station
Unidentified male body found near 4 Vivekananda Road, under Girish Park police station
Unidentified male body found near Calcutta Club, Bhowanipore police station
Unidentified male body found on footpath of Gokhale School, under Bhowanipore police station