Covid scare shadow on turnout for JEE (Main)
The government has asked the transport department to ensure usual services of buses, taxis and autos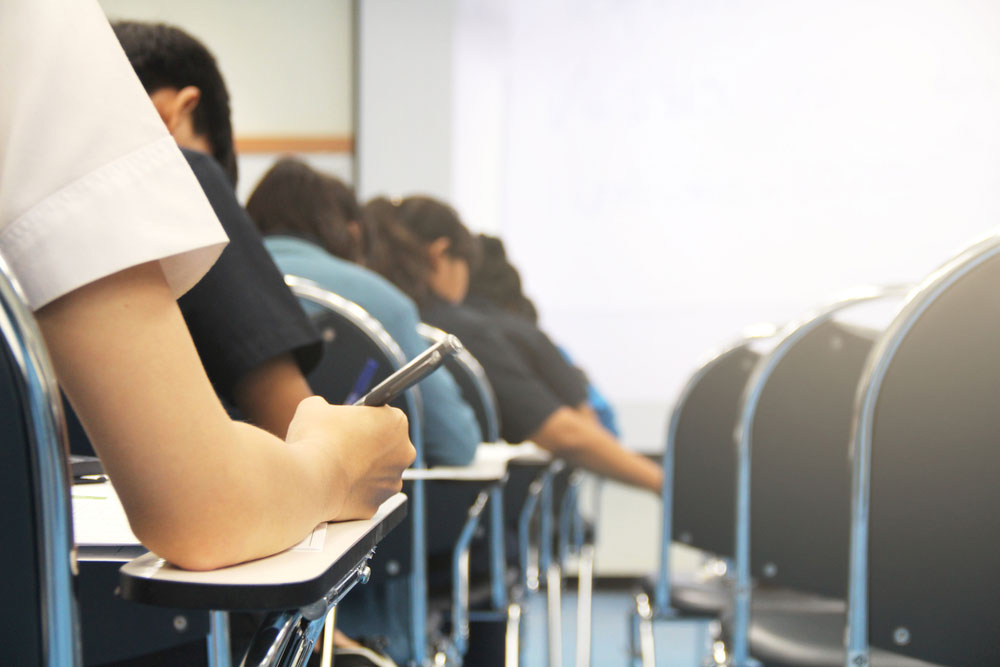 Students are also bothered about whether distancing norms would be followed outside the centre, too.
Shutterstock
---
Calcutta
|
Published 01.09.20, 01:53 AM
|
---
A number of examinees will stay away from JEE (Main), which start on Tuesday and will continue till the end of the week, because of the fear of contracting Covid-19.
A student who lives in Deshapriya Park has been assigned an examination centre in Belghoria, 20km away, and his parents have decided that he will skip the exam on Wednesday and appear next year instead.
But most students, and their parents, are not ready to sit the test out and try their luck next year. Most engineering colleges across the country admit students through JEE (Main).
The government has said public transport will be available but many parents are scrambling to arrange for private transport because they fear their children would be exposed to the coronavirus if they travel in public vehicles.
Anurag Chatterjee, 18, of Serampore in Hooghly district, will have to travel more than 30km on Thursday to write the test. He and a friend will hire a vehicle. "If the exam is held, one has to go. Or else, a year will be lost," said Anurag's father Rabindranath Chatterjee.
Parents fear distancing norms, key to keep the virus at bay, would not be followed when students enter or leave an exam venue. "The entry and exit are bound to be crowded because each examinee is usually accompanied by at least one parent," said Chandrima Ghosh, from Deshapriya Park. She and her husband have decided that their son will not appear in the test this year.
Son Prithvish Shankar Ghosh has to appear in the exam in the second shift and report one hour and 10 minutes before it starts. "I have to wait for him for three hours till the exam is done. We will expose ourselves and also my mother, who is 75, to the risk of catching the virus," his mother said.
Students are also bothered about whether distancing norms would be followed outside the centre, too. "My exam is in the first shift and I anticipate there will be a crowd outside for the second shift. But if I wait till next year, there will be more candidates and more competition," said New Town resident Tejesh Jain, whose test centre is in Belghoria.
The government has asked the transport department to ensure usual services of buses, taxis and autos. More government buses will be on the roads.
All transport options will be available from 7am to 7.30pm in the city. In parts of North and South 24-Parganas and Howrah, gover-nment buses will be available from 6am. Students stranded on the roads can get in touch with a control room set up by the transport department through 18003455192 (toll-free number) and 8902017191 (WhatsApp).
Students will carry face shields, masks and sanitisers. They have been provided with a self-declaration form, which they have to submit at the test centre.
They will have to declare whether they have flu-like symptoms like fever, cough, breathlessness, sore throat/runny nose and/or body ache in the last 14 days. They also have to state whether they came in close contact (less than one metre for more than 15 minutes) with a Covid patient in the last 14 days and whether they are under "mandatory quarantine".
Candidates are advised to carry a 50ml hand sanitiser bottle and a transparent water bottle, and maintain a distance of 6ft from each other. Each candidate will be given a three-ply mask, which he or she is expected to wear at the centre.