Covid-19: IIT Kharagpur caps scholars on campus
Officials at the institute said the ceiling had been set at 900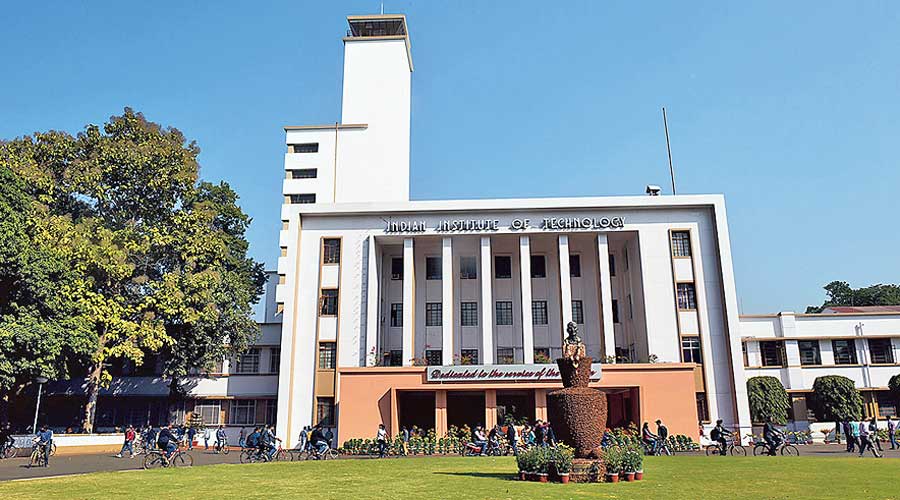 ---
Kharagpur
|
Published 21.07.21, 01:35 AM
|
---
IIT Kharagpur has set a cap on the presence of research scholars on the campus because of Covid-19.
Officials at the institute said the ceiling had been set at 900. "As and when scholars leave the campus after the completion of their research, more will be called in," the official said.
The institute has over 3,500 research scholars.
The official said the authorities had decided on the ceiling to avoid gatherings as much as possible on the campus, which had to be shut down for a fortnight in September after a surge in Covid cases.
Dhrubajyoti Sen, the dean of students' affairs, had told students in an email on July 8: "Research scholars who are currently residing in the halls of residence on campus are those who have been permitted to join the institute in a phase-wise manner. Presently, the matter to further call other research scholars back to campus is being considered by the institute authorities, depending on the number of students who have left or are leaving the campus."
The mail states that "the list of scholars" to be called back to the campus will be prioritised based on the "year/semester" of registration.
Sen told Metro last week that they had arrived at the ceiling of 900 to ensure optimum physical distancing and adherence to other Covid norms at the hostels.
"Around 100 scholars have left the campus (following completion of their research). So now there are 800 scholars on the campus. We want to keep the number at 900 at the moment because maintaining physical distancing is the key. Abiding by the safety norms is crucial as the students during their stay at hostels rely on mess workers," he said.
"We will decide on the recall following discussions with the competent authorities."
Starting December 1, the institute had begun calling research scholars back to the campus following a directive from the Centre allowing researchers requiring laboratory/experimental work to return to their respective campuses.
The institute later suspended the recall following detection of fresh Covid cases on the campus.
The dean of students had said in the July 8 email: "Additionally, it is important to bear in mind that unknown circumstances such as a possible third wave of COVID-19 cannot be accounted for at present, and may delay or jeopardise any of the aforementioned plans."
An official said the research guides had been asked to help the scholars complete the research at the earliest so that slots could be created for the arrival of other researchers.
If a guide thinks that the part of the research that is left can be done from home, the scholar should return home, the official said.
Dean Sen said the institute was planning to recall 500 undergraduate students who were facing resource constraints and were unable to attend classes on digital platforms.