Police unrest over hygiene complaint in Calcutta
Footage of purported incident shows bricks being hurled at officers who arrived to pacify the agitators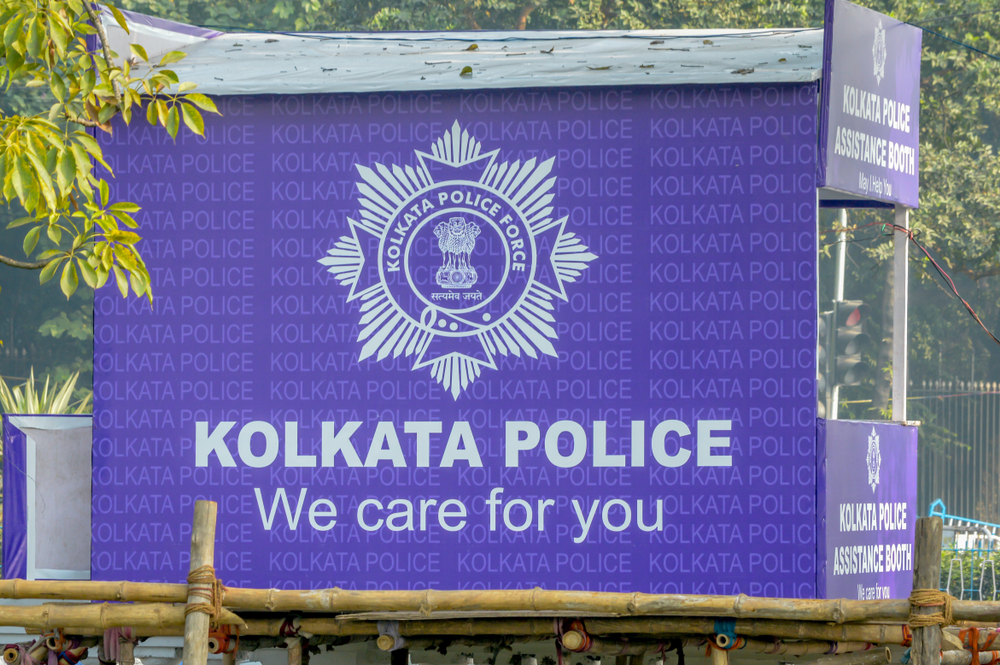 ---
|
Calcutta
|
Published 29.05.20, 10:05 PM
---
Personnel of the fourth battalion of Calcutta Armed Police ransacked their barracks in Salt Lake on Friday, alleging "unhygienic conditions" during the Covid-19 outbreak.
A video clip of the purported incident showed bricks being hurled at officers who had arrived at the campus late on Friday evening to pacify the agitated personnel.
The policemen protested against alleged negligence in ensuring the hygiene and safety of the constabulary inside the barracks and said the campus was not sanitised after one of their colleagues tested positive for Covid-19 a few days ago.
The video clips showed angry police personnel inside the gate of the fourth battalion compound screaming and throwing bricks, and senior officers from Lalbazar standing outside the compound.
The policemen inside the compound were heard shouting: "We will not take this. Will we die of corona?"
Some of them cried out aloud the rank of an officer whom they wanted transferred.
The clips also show bricks that appear to have been hurled from inside. One of the stones hit an officer who, and the person next to him, cover their heads with helmets.
Later at night, the personnel were pacified and senior officers entered the compound to hold discussions.
A senior officer said the resentment appeared to be targeted at an assistant commissioner and an inspector who are attached with the battalion. "They have some complaints against an AC and an inspector. They have grievances over their leave and holidays. They panicked because of the prevailing Covid-19 situation," the officer said.
Tension had been simmering inside the Calcutta Armed Police island near BF and CF blocks.
The police personnel alleged that some of the Covid-19 "contacts" were kept in the same compound, "triggering panic" among the other members of the fourth battalion.
A few weeks ago, there was trouble at the police training school in south Calcutta where sepoys and personnel of the combat battalion had started to agitate and protest against their officers and alleged that hygiene was not being maintained on the campus.