Minimum Metro plea to Delhi
Letter from Bengal's chief secretary to Union home secretary described the existing transport options as 'too meagre as against the requirement'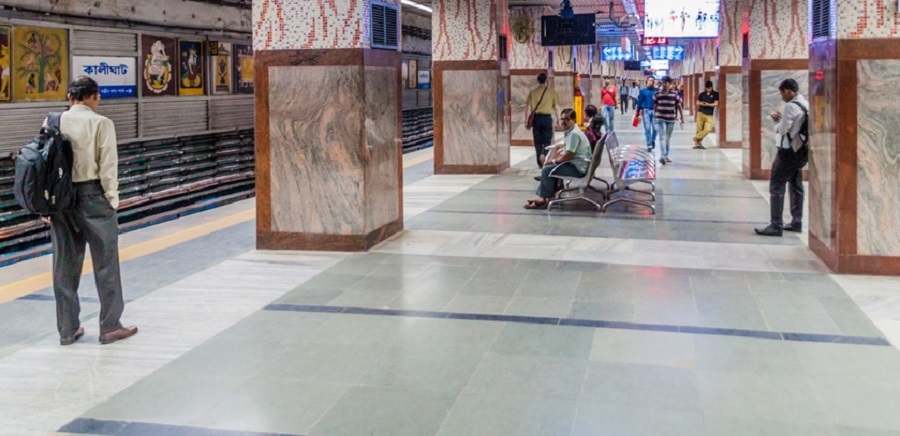 ---
|
Calcutta
|
Published 01.07.20, 04:19 AM
---
Bengal's chief secretary wrote a letter to the Union home secretary on Tuesday requesting "a bare minimum number of" Metro trains for essential service providers.
"I approach you with a request to kindly give MHA's consent for relaxing the norms for Kolkata for running a bare minimum number of Metro rail just to carry these personnel as a very special case," the letter from Rajiva Sinha to Ajay Bhalla reads.
"We had a meeting with local Metro authorities and with certain measures… we will be able to ensure that this facility is availed only for meeting needs for providing essential services to the citizens."
The Union home ministry had issued a set of guidelines on Monday night, listing Metro among activities that would not be allowed. The guidelines came hours after chief minister Mamata Banerjee said her government would talk to the railways for partial resumption of services, following a meeting between officials of the Bengal administration and Calcutta Metro.
At a news conference at Nabanna on Tuesday, Mamata said: "The chief secretary has written a letter to the (Union) home secretary…. Crores of people commute in Calcutta where like buses, Metro is one the main transport service providers. Keeping the Metro entirely suspended is creating problems in the movement of essential service providers.
"Till now, we have got as many government buses on the road as we could. We are now requesting Metro to run with limited capacity. Even partial resumption of services at least for those who provide essential services will be of help. If a section of people can avail themselves of Metro trains, we can accommodate the rest on government buses."
Sinha's letter said Metro ferried "6-7 lakh" passengers daily compared with "10-12 lakh" passengers ferried by buses. The government has "pressed 1500 government buses into service" in Calcutta, compared with "88 buses that used to run during normal times," it said.
The letter described the existing transport options as "too meagre as against the requirement".
Despite having reduced government office attendance to 33 per cent, the government was "not able to cope up with the tremendous pressure on the transport system for intra-city movement," said the letter. People associated with essential services were the worst sufferers, it added.
Metro sources said they would start working on the "standard operating procedures" once a nod to start services came from the Centre.
"The MHA has said Metro services would be suspended till July 31. We will wait for instructions from the railway ministry and act accordingly," said Metro spokesperson Indrani Banerjee.
On Tuesday, Metro launched a feature on its website, allowing online recharge of smart cards.