Annual fee relief at 8 schools: Archbishop
No waiver on the monthly tuition fees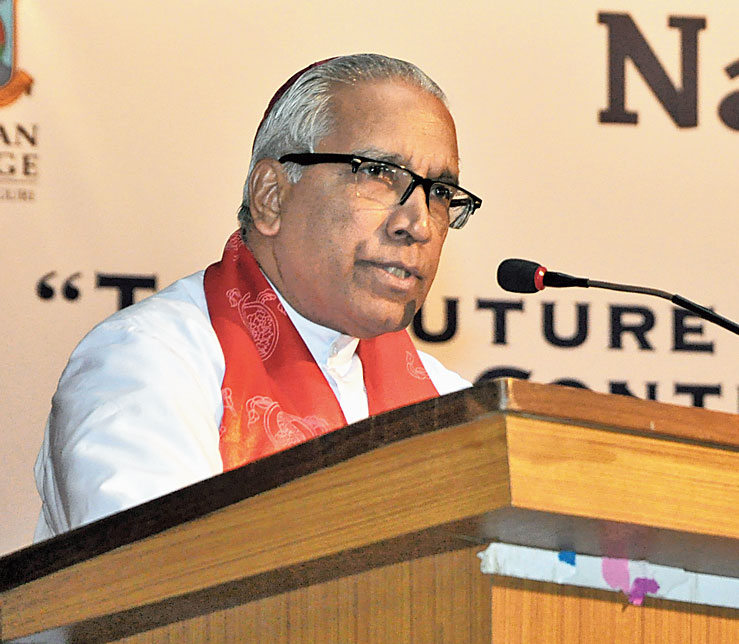 ---
Calcutta
|
Published 26.06.20, 02:29 AM
|
---
Eight unaided ICSE schools run directly by the archdiocese of Calcutta will waive half their annual fees, Reverend Thomas D'Souza, the archbishop of Calcutta, said on Thursday.
No waiver will be granted on the monthly tuition fees, he said.
The 50 per cent waiver on the annual fees will be granted to all students, irrespective of the financial condition of their parents.
Though there is no waiver on the monthly tuition fees, some relaxation will be given to students whose parents have "genuine" difficulties in paying the fees, the archbishop said. Each such case will be examined and a decision taken.
Of the eight schools run directly by the archdiocese, five are in Calcutta. They are St Aloysius Orphanage Day School, Loyola High School, St Mary's School, Meghamala Roy Education Centre and Marian Day Centre. The remaining three are in Kharagpur in West Midnapore — Sacred Heart High School, St Joseph's High School and Christopher Day School.
The decision to offer 50 per cent relaxation on the annual fees was taken at a meeting of the education board of the archdiocese of Calcutta, held at the archbishop's house on Thursday.
"None of the archdiocese-run schools has increased students' fees this time…. This was a part of our understanding with the state government. The government has given the directive not to increase students' fees this year…. Today we decided to charge only 50 per cent of the annual fees. This decision was taken considering the difficulties of parents in the present situation," the archbishop told Metro on Thursday.
The archdiocese took the decision on waiving 50 per cent of the annual fee in accordance with an announcement made by the archbishop earlier this month.
The archbishop had said the schools under the archdiocese would consider reducing a portion of the annual fees after the executive committee of the Bengal chapter of the Association of Heads of Anglo Indian Schools in India at a meeting proposed to recommend to the schools to offer some relief to parents because of the ongoing situation.
After the association proposed the recommendation, the archbishop had told The Telegraph: "The association, I am told, had given some recommendations about the tuition and some other fees…. Our schools have not yet taken any decision on the recommendation. But we will definitely do that very soon. We will examine whether it is possible to consider certain fees… because on one hand we have to be sympathetic towards our parents, on the other we have to be fair to our teachers."
The archbishop is the head of all Roman Catholic churches under the Calcutta archdiocese, many of which run a number of Anglo-Indian schools in Calcutta.
But decisions on all internal administrative matters of the schools are taken by the founder bodies and managing committees of the individual institutions, he said.
As for the eight schools that will waive half their annual fees, the archbishop is the head of their founder bodies.