Metro trains rolled out with passengers after 173 days on Sunday, ferrying NEET candidates and their guardians.
The city's transport lifeline had suspended service on March 23 as a precaution against the spread of Covid-19. The first day went off smoothly as the number of passengers was just around 1,700.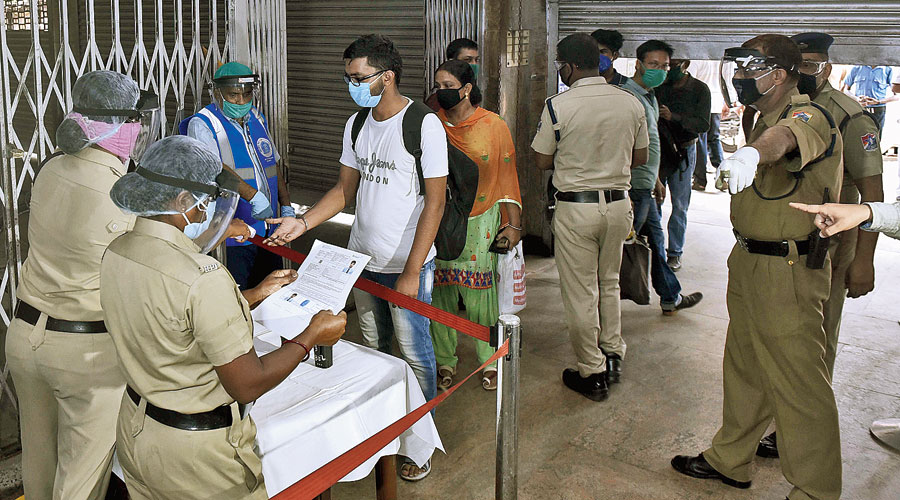 RPF personnel check admit cards of the candidates before letting them queue up for tickets
The real test awaits on Monday, the day the regular operations resume. The Metro authorities said they were gearing up for around 100,000 passengers on Monday.
On Sunday, the first trains left the terminal stations at 10am. But commuters had started arriving much before that. National Eligibility cum Entrance Test was held from 2pm to 5pm but the reporting time at the centres was staggered for enforcement of Covid-19 protocols.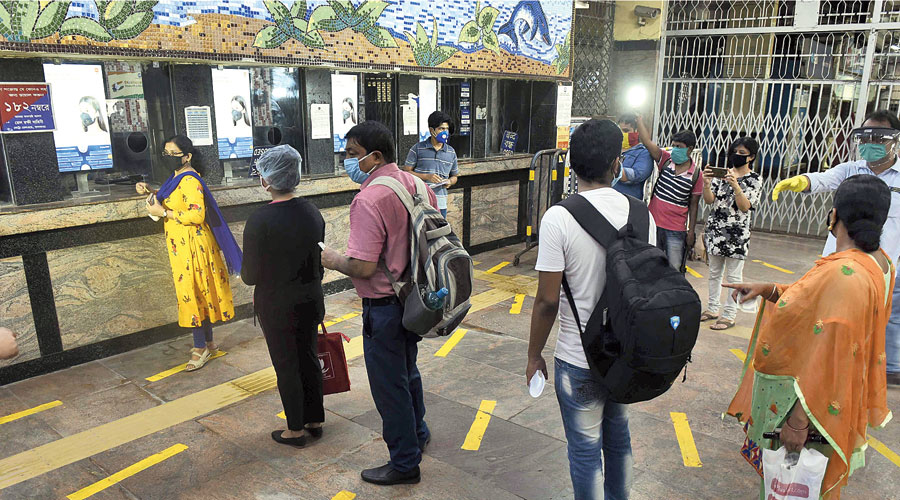 Candidates maintain safe distance among themselves while waiting to buy tickets
Around 9.30am, there were more than 10 students, accompanied by family members, at Dum Dum station. Only two gates were open. Both were manned by RPF and police.
"Please show your admit cards," an RPF officer was heard telling a student. The students and their guardians had their body temperature checked by thermal scanners at the gates. They were given hand sanitisers before being directed towards ticket counters.
They were asked the destination stations and given printed tickets. Smart card holders entered the platforms directly.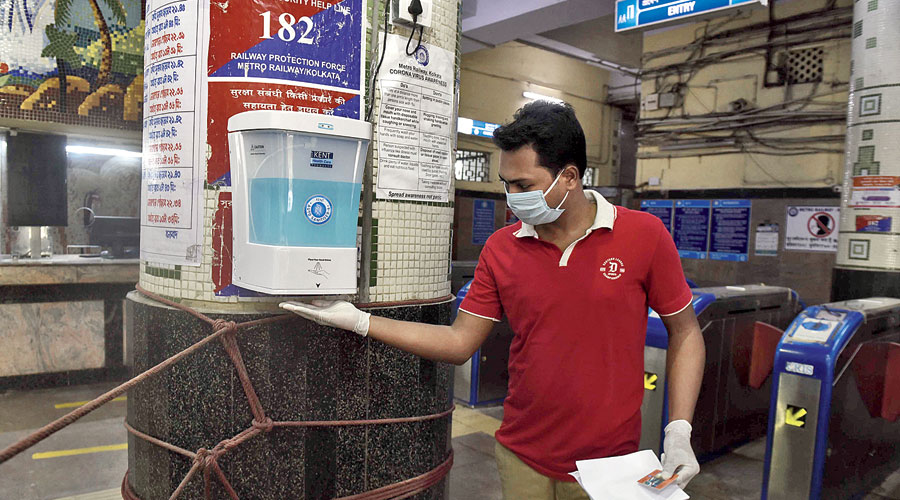 A candidate takes sanitiser from a dispenser at the station
Yellow lines were marked on the platform and at the ticket counters to maintain social distancing. The platform seats were also marked alternately.
A total of 74 trains — 37 in each direction — ran on Sunday. Every alternate seat was cross-marked to maintain distancing protocols. But the low volume of passengers meant that many seats remained vacant. A train rolls into the platform
Under the supervision of RPF jawans, passengers stood in a queue before a train was about to enter the platform.
"We entered the station around 9.55am. The train arrived after a few minutes," said Shyamal Sikdar, who boarded a train from Dum Dum to Tollygunge. Sikdar's son was to write the NEET at a centre near Tollygunge Metro station.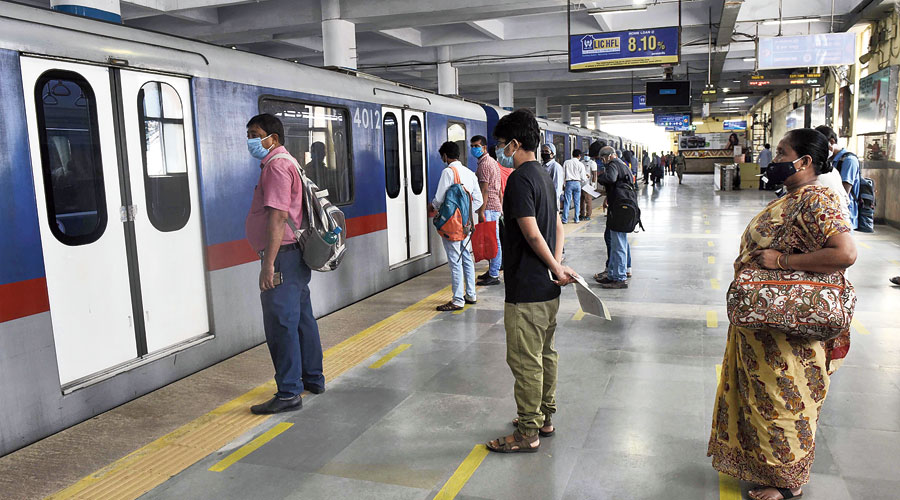 Candidates wait for the gates to open
"There were very few people in our compartment throughout the journey. It was a smooth ride," said Sikdar.
Aparna Patra and daughter Manisha had boarded a bus from Baguiati around 10am. They were not aware of Metro services. A passenger in the bus told Aparna about the special Metro trains for NEET aspirants. "We got down at Esplanade and took a train till Tollygunge. The Metro ride was quick and hassle free," said Manisha.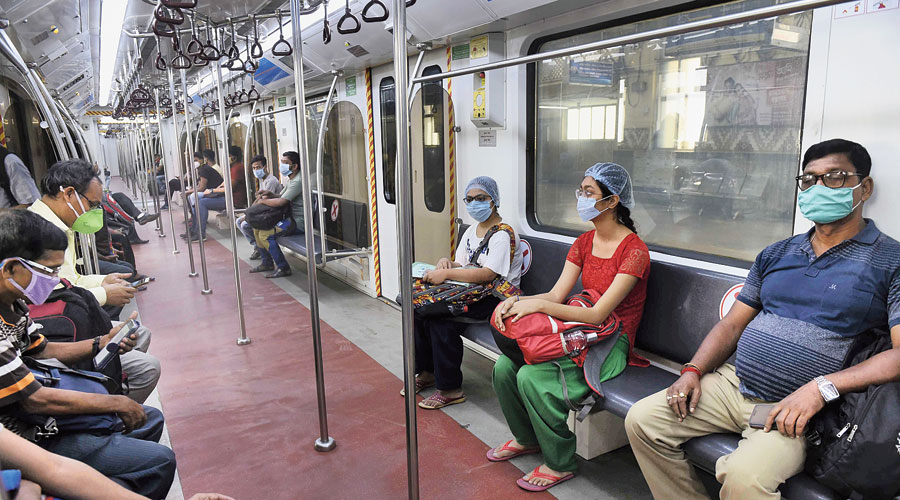 Candidates inside the train
Metro staff at the stations were busy in the morning and evening guiding students and their family members. "It was good to be back doing what we are used to," a station superintendent said.