IIT students asked to sign undertaking
The agreement was sought after a video emerged that purportedly showed an institute official telling students to pack up and leave immediately, failing which their belongings would be taken away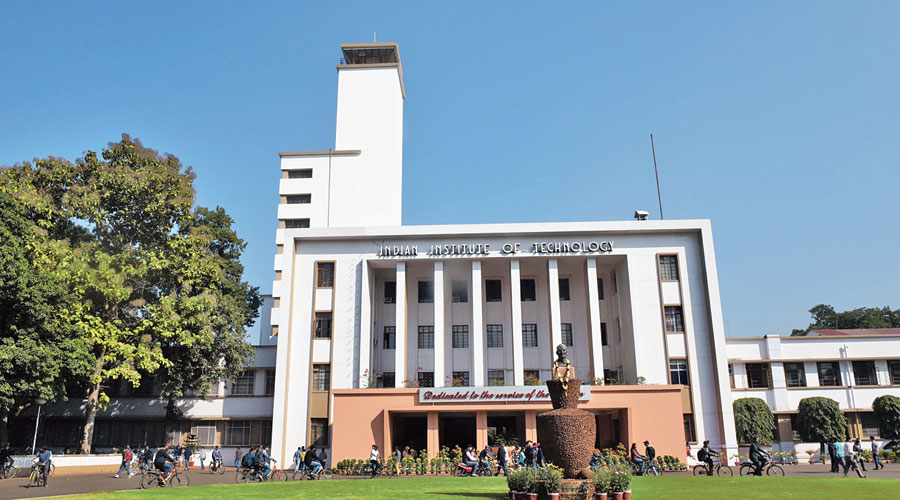 ---
---
Students at IIT Kharagpur who are still on the campus had to sign an undertaking on Monday night that they would leave at the earliest, said a number of students.
Many had to attach printouts of their air tickets with the undertakings to prove they were serious about leaving the campus, where three students have tested positive for Covid-19 over the past week.
The undertaking was sought hours after a video emerged that purportedly showed an institute official, accompanied by guards, telling students at the Madan Mohan Malviya Hall of Residence to pack up and leave immediately, failing which their belongings would be taken away.
The IIT authorities had on August 19 asked the 300-odd students still on the campus to move out by August 23 after a student had tested positive for Covid-19. These students said they could not leave for home earlier because of lack of transport in the middle of the pandemic.
A student from a hill state said he had received a job offer in Bengal. "I felt it was unsafe to return to my hometown and then report for duty," the student said. "We had wanted to leave when other IITs were vacating their hostels but were denied permission."
Another student said the authorities were "failing to realise that normal train services have not resumed yet". Flights are irregular, too. Many of the students on the campus are from faraway states.
"I had to give an undertaking to the warden that I would leave the hostel within two weeks and had to attach a copy of the flight ticket as a proof of my intention. Several others had to do so," a student said.
Another said the dean of students' affairs, Somesh Kumar, was advising them to approach travel agents on the campus who were charging a premium.
Many are worried that they would be quarantined for two to three weeks once they reach home. "We are not sure about the quarantine facility. These concerns would not have arisen had we been allowed to move out before the imposition of the lockdown,'' he said.
Dean Kumar said the students were expected to honour the undertaking. ''We are asking them to leave for their safety," he said.
He denied that the travel agents were charging a pre-mium. "A few students may have genuine problems. But most stayed back because they wanted to use the Net connectivity on the campus. If most students could vacate the hostels by June 20, they should be able to leave as well,'' he said.