Residential complexes urged to keep tabs on elderly
On Thursday, the CM asked officials to conduct a survey of senior citizens living alone, especially in urban areas, and set up a police helpline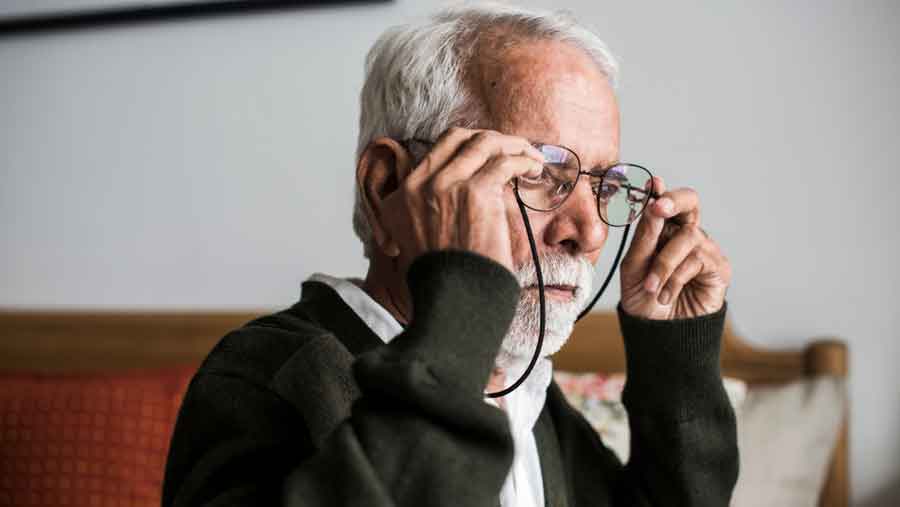 CM Mamata Banerjee had spoken about the need to reach out to elderly people in gated communities and figure out a way to help them
Shutterstock
---
Calcutta
|
Published 08.08.20, 03:10 AM
|
---
Residents' welfare associations of housing complexes should keep a close watch on the aged in their communities and let the police or civic bodies know if they need any help, Calcutta's nodal officer for Covid-19 management said on Friday. 
The police and the civic bodies in and around Calcutta have been told to get in touch with the residents' welfare associations and exchange phone numbers, said Alapan Bandyopadhyay, the state home secretary who was recently named Calcutta's nodal officer for Covid management.
"The members of the residents' welfare associations of these complexes should have the phone numbers of ward coordinators, local police stations, the health department and other necessary numbers. The housing societies should be able to contact the authorities if there is any need," Bandyopadhyay said. 
"On our part, we should have the phone numbers of officer-bearers of the associations. Police and municipal workers will establish this connection over the next few days."
Chief minister Mamata Banerjee had on Thursday spoken about the need to reach out to elderly people in gated communities and figure out a way to help them. At a meeting at the Calcutta Municipal Corporation on Friday, Bandyopadhyay said the police and the civic body would reach out to all housing societies or gated communities. 
Since health workers are often denied access to gated communities, the residents should keep tabs on the elderly neighbours themselves, he said. 
The police commissioners of Calcutta, Howrah and Bidhannagar and senior officials of the Howrah and North 24-Parganas district administrations attended the meeting. "We have seen that health workers get access to slums and middle-class neighbourhoods. But they are denied access to many gated communities. So we are requesting officer-bearers of the residents' associations of the gated communities to keep a tab on the health of the elderly people living there," Bandyopadhyay said. 
He said the nodal officer for North 24-Parganas was asked to adopt a similar strategy in Barrackpore and Dum Dum. 
On Thursday, Mamata asked officials to conduct a survey of senior citizens living alone, especially in urban areas, and set up a police helpline where one can seek help for elderly people.
The chief minister said she had found out on Wednesday that one of her neighbours was ill and needed hospitalisation. "He is very senior. Both his daughters are professors. One of them came to visit him yesterday and then everybody came to know he had been running a temperature for three days, living alone…. Kalighat police station got him hospitalised immediately," she had said.
An official of the CMC said Friday's meeting stressed the need to reach out to apartment buildings in Calcutta, Howrah, Bidhannagar and New Town. 
"All urban areas have to follow the same strategy. We are also asking all municipalities to open control rooms where people can reach out if they are in need," he said. 
Bandyopadhyay said all municipalities have been told to increase the numbers of ambulances.