Science City seeks Rs 7.5cr
First request to Centre for funds for salaries, upkeep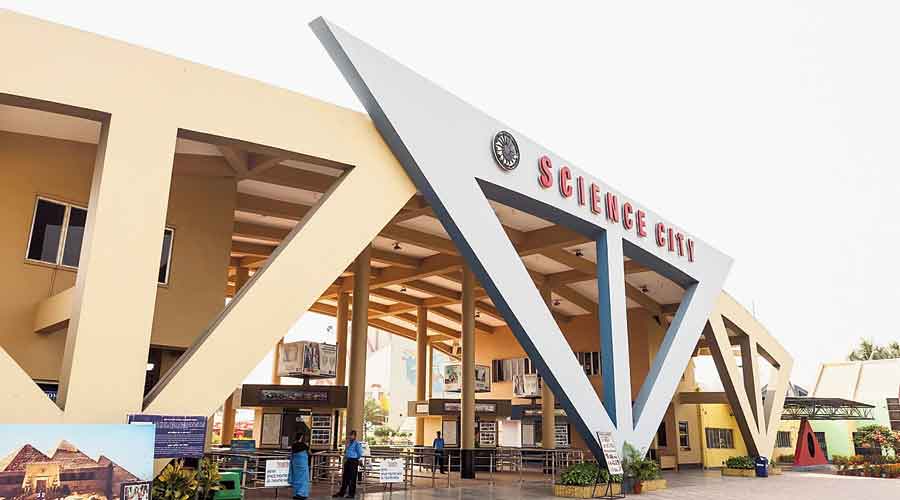 ---
|
Calcutta
|
Published 02.09.20, 01:53 AM
---
Science City, Kolkata, has for the first time sought a special fund of Rs 7.5 crore from the Union culture ministry to pay members of its staff salaries and bear maintenance costs during the pandemic.
All avenues of revenue generation have stopped for Science City since the Centre announced the lockdown on March 23. Of all the Science Centres in the country, Science City, Kolkata, is the only one that used to be to be completely self-reliant and did not receive any funds or grants from the government.
A unit of the National Council of Science Museums (NCSM), an autonomous body of the Union culture ministry, Science City, Kolkata, is the largest science centre in the country. It was developed by the administrative ministry with a one-time capital grant. Science City somehow met its operational and maintenance costs from its own revenues.
It earned about Rs 19-20 crore annually through ticket sales and rentals. The convention centre on the premises is given out on rent.
The annual expenditure was around the same figure with not much left for savings, A.D. Choudhury, the director-general of the National Council of Science Museums, said. The lockdown has hit the science centre hard and it is the first time it has had to ask for money from the government.
"The NCSM is with the culture ministry…. We have asked for a special grant from the ministry. We had a discussion at a meeting of our governing body and we decided to send a proposal to the ministry asking for Rs 7.5 crore," Choudhury said.
"This is mainly to meet salary expenses and maintenance costs. Employees of Science City are employees of NCSM… they are government employees and as such should receive their salaries from the government. It is only that till now Science City generated enough funds to pay its staff… the government did not have to spend money."
Choudhury said Science City "was 100 per cent self-reliant" and that he regretted not having saved some money for such a rainy day.
Inaugurated on July 1, 1997, Science City consists of two facilities, the Science Centre and the Convention Centre. The Science Centre complex comprises Space Odyssey, Dynamotion, Science Exploration Hall, Maritime Centre, Earth Exploration Hall and a sprawling Science Park. It has recorded a footfall of more than 29.90 million to date. It was set up on a plot that was once used to dump garbage.
The Convention Centre complex comprises the main auditorium with a seating capacity of 2,232, a mini auditorium (seating capacity 392), a seminar hall complex consisting of 11 halls (seating capacity ranges from 15 to 100), an indoor (270sq m) and an open air exhibition ground (20,000sq m).
The centre is a major destination for conventions, conferences, AGMs, trade exhibitions and cultural programmes from which Science City has so far generated a sizeable income.
Science City, Kolkata, is one of the foremost science centres built by NCSM and it has been instrumental in setting up 25 science centres, including those in the Northeast states and Raipur, Ranchi, Dharwad, Puducherry, and Kottayam among others.