One wish for Calcuttans stuck abroad
Plans of returning home after April 14 gone for a toss with the extension of the lockdown till May 3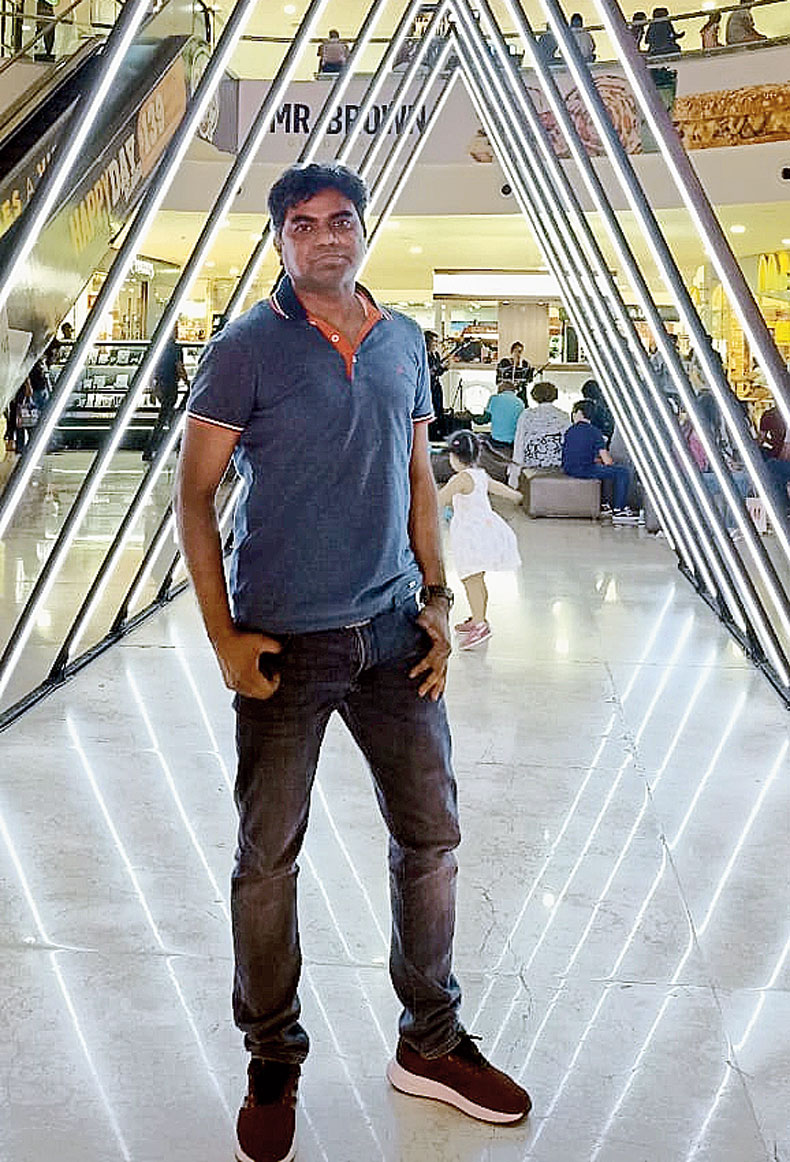 Junaid Alam in Mexico
Telegraph picture
---
Calcutta
|
Published 19.04.20, 08:32 PM
|
---
Several Calcuttans are stuck around the world, from the US to Mauritius and Mexico. Their plans of returning home after April 14 have gone for a toss with the extension of the lockdown till May 3.
Bhaswati Ganguli, a professor of statistics at Calcutta University, went to the US on March 11 for research work. Ganguli, who did her PhD from Harvard University, had gone to San Francisco then Colorado and then Baltimore, her husband Sugata Sen Roy, who, too, is a professor of statistics at Calcutta University, said. She had to cancel two flight bookings.
"She had booked her return ticket via Delhi on March 25. But the flight got cancelled because of the lockdown; so, she rebooked on an Air India flight for April 19," Sen Roy said. Now, she plans to book a ticket in the first week of May.
Ganguli is staying in Baltimore with a lady she got to know when she went to study there, her husband said. "She is speaking to me and our son every day. She told us everything was closed in her locality except for supermarkets. Those are not as crowded as our markets here despite the lockdown. People plan when they would go to the supermarkets so there is no congestion."
Junaid Alam, 45, a software engineer from Park Circus is stuck in Guadalajara, Mexico. He told Metro over phone that he was afraid of running out of money soon. "I landed here on March 3 and on March 17 I was told the project for which I came had been cancelled. I had a fever around the time because of which I could not leave immediately."
His wife, two sons and parents are in Calcutta. By the time his fever subsided, international flights had been barred from landing in India.
Alam said he got to know over time other Indians — IT professionals, elderly couples and students — stuck there. Now, they have a WhatsApp group with close to 100 members.
"The group had a chat with India's Ambassador to Mexico, Manpreet Vohra, on Tuesday. We told him we were ready to pay for an evacuation flight and even for quarantine once we reach India, but he could not commit anything," Alam said.
The ambassador asked them to wait till May 3, when the lockdown is scheduled to be lifted, he said. "I am still being reimbursed for my food and lodge, but I do not know what will happen 10 days later. There are many who do not have any medical insurance. And what we hear is that the cost of treatment and even the cost of a Covid-19 test are very high here. We want to return to India at the earliest."